The history of Tie Dye T-Shirts goes back to the 1960s. Hippies promoting love and peace that were protesting the Vietnam War with bodacious color and psychedelic prints is where the term tie-dye originated. 
My mom invited our family to her home to bring out a little "hippie" in us all Sunday, Aug. 11.
The day was perfect, but to be honest I wasn't sure what to expect. We got to moms and her and Murhl had everything we need to tie-dye our own shirts plus shirts for others in our family as well including three onesies for a new baby our family is expecting soon.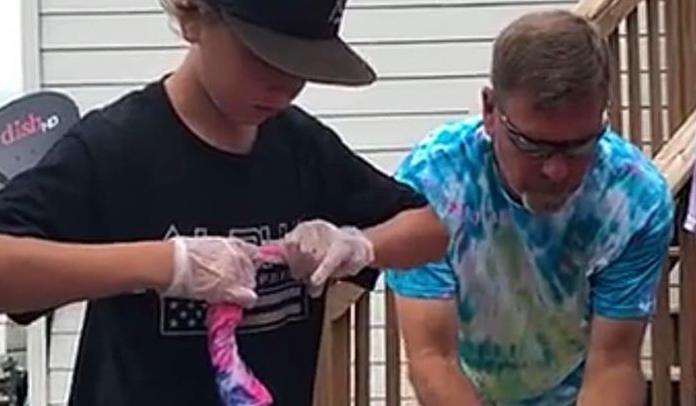 As the afternoon went on, and the shirt making continued you could see the progression from what shirts were first made to ones that we did later in the evening after some practice. 
Nevertheless, something about swirling colored stains on clothes and pleating the perfect shirt, using different techniques and then unveiling the white shirts once the dye was place brought odd satisfaction.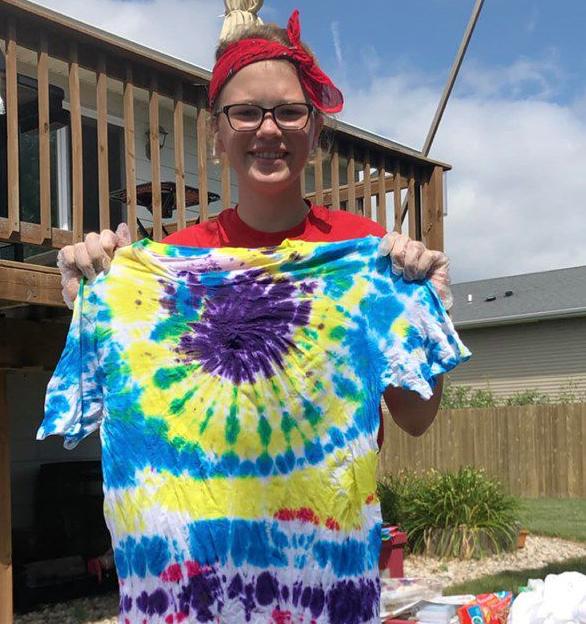 Our children thoroughly enjoyed it too. My sister and aunt enjoyed the day with us as well and it was a memory I will surely not forget.
So, whenever you get a chance to add a little hippie into your day, I suggest you do it.