My parents, Tim and Judy, came to Sheldon to visit my wife, Christina, and I this past weekend.
We don't get to see them as often as we'd like to because they live in Omaha, NE, so we always appreciate the time we get to spend with them. We usually visit them in Omaha, but they came to visit us in N'West Iowa this time.
Christina and I took my parents to a plethora of places on Saturday, July 6, including Getting's Garden near Sanborn, Sfumato Pizzeria in Carnes and the recently renovated Wells Visitor Center & Ice Cream Parlor in LeMars.
Our first stop was at Getting's in the late morning. My parents informed us that they had never been strawberry picking before, which surprised us, but we were happy that they received the chance to experience something new.
The weather was beautiful — partly sunny and not too hot. We were far from the only ones picking strawberries, of course, and the fields and store at Getting's were bustling with business, which was good to see.
After picking our strawberries, we perused what the shop had to offer. We bought strawberry-flavored doughnuts and shakes and enjoyed them at one of the picnic tables outside the store before heading back to Sheldon.
After a nice, long afternoon break, we traveled to Carnes in the evening for a good bite of wood-fired pizza. My parents have been to Sfumato with us before, but it had been a while since we all had been there.
No matter when we go, however, the pizza at Sfumato never disappoints. I will never get over the fact that an awesome, unique pizzeria is located in a small, unincorporated town in N'West Iowa.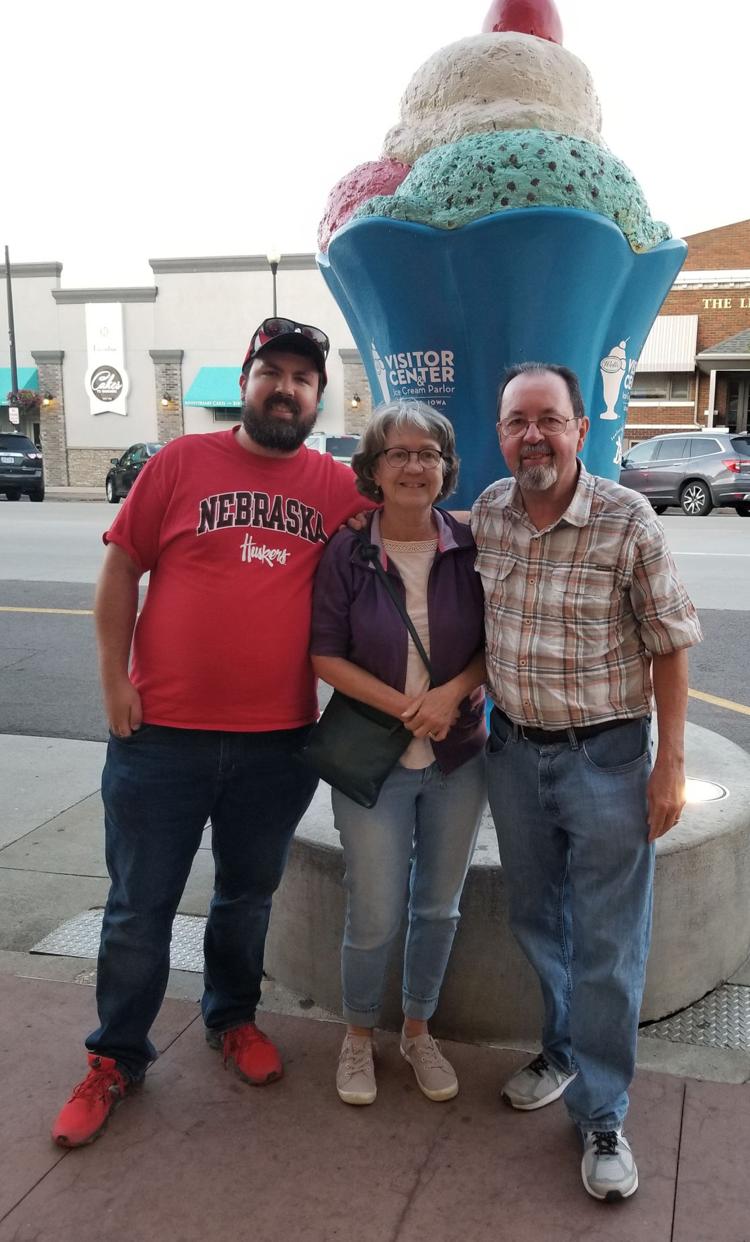 Our last stop of the day was for dessert was in the "Ice Cream Capital of the World." It had been a while since we all had been to Wells' ice cream parlor in LeMars and the location has really been changed and updated.
My recommendation is you should go see the site's renovations for yourself, but we were all impressed with how the location looks now. We watched a movie about the history of Wells Enterprises Inc. and enjoyed some sweet treats.
Needless to say, it had been a good day. Christina and I enjoy hanging out with my parents when we get the chance. When they visit us, we always love to take them around N'West Iowa to show them the lovely area where we live.