Outside of agricultural statistics — because, duh — it's pretty challenging to find hyper-local data about our coverage area for more lighthearted stories.
A prime example of this — off the top of my head — is when Instagram released statistics on its most Instagrammed places and there wasn't even enough data compiled on our region to get a local story out of it.
However, much to my pleasant surprise, a recent tweet from an Argus-Leader reporter that I saw after my friend/fellow journalist Sara Karnes shared it provides a link that allows you to see who is the most Wikiepedia'ed person connected to your town.
What made this such a pleasant surprise was there was data on N'West Iowa communities.
So here are the most Wikipedia'ed people from N'West Iowa:
Boyden - John Kooiker
Why this person is notable: Born in Boyden, Kooiker is the former representative for Iowa House District 4. He was close friends with his predecessor, the late Dwayne Alons, and his main purpose in running was to honor the memory of Alons, who died in office.
Hawarden - Hope Emerson 
Why this person is notable: Emerson was born in Hawarden and is buried in her hometown's Grace Hill Cemetary. She became a famous vaudeville performer. In 1950, she earned an Academy Award nomination for best-supporting actress for her role in "Caged."
Hull - William Earl Rowe
Why this person is notable: Although he was born in Hull, Rowe made a name for himself in Canada, his parents' native country. Rowe served as the 20th Lt. Gov. of Ontario from 1963-68.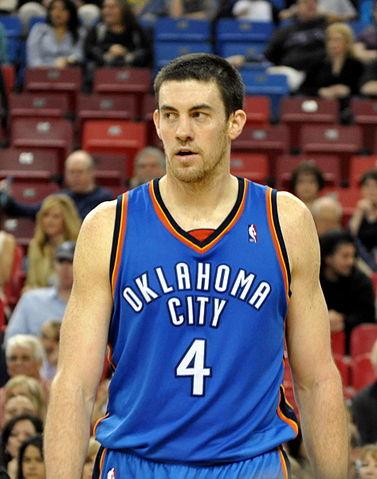 Orange City - Nick Collison
Why this person is notable: You can tell everything you need to know about a person by asking them this question: Did Nick Collison deserve to have his jersey retired by the Oklahoma City Thunder? If they say "no," discontinue all association with them because "ABSOLUTELY" is the only acceptable answer for this former Iowa Falls and KU stand out. His connection to OC is that he was born there.
Rock Rapids - Jerry Mathers
Why this person is notable: He's Beaver Cleaver; 'nuff said.
ROCK RAPIDS—Jerry Mathers knows people would ask him about his Hollywood career and his star…
Rock Valley - Stephen A. Mitchell
Why this person is notable: Obviously, it would be a lot cooler if this was another famous Stephen A.; however, Rock Valley's Stephen A. has a legit resume of his own. The son of a dairyman became a behind the scenes political big wig for the national Democratic Party and once tried to lock up the nomination to run as a Dem on Illinois' gubernatorial ticket. He's also connected to some pretty big names in American history, including Richard Nixon.
Sanborn - Neva Boyd
Why this person is notable: Boyd is considered one of the founders of the modern view of group play theory and her work is still often cited in sociology studies. 
Sheldon - George Kelly
Why this person is notable: He's notable for his work in the field of psychology; however, I can't seem to determine his connection to Sheldon. According to a few sources, he taught at a place called Sheldon Junior College in Iowa in 1927. Some sources say this college was located in Sheldon, while others don't specify the city in Iowa. I'm kind of shocked the top result isn't a recognizable name who is actually from Sheldon.
Sibley - William L. Harding
Why this person is notable: He was Iowa's 22nd governor. You should probably read his full entry on the page to determine how to feel about this tidbit.
Sioux Center - Vern Den Herder
Why this person is notable: Den Herder helped anchor the defensive line for the '72 Dolphins, you know, the only NFL team to ever have a perfect regular season and win the Super Bowl! That's his hand and jewelry in the main photos for this article.