I did something this past weekend that I hadn't done in about five years: I went to a home Nebraska Cornhuskers football game.
As you may remember reading, I'm a huge Husker fan who lives in a land of people who favor the Iowa Hawkeyes and Iowa State Cyclones, though I know there are other Nebraska fans in N'West Iowa.
As it is college football season and I love watching the sport on TV whenever I can, it was a rare treat to see my favorite team play a contest in person. I miss going to Husker games more often.
Returning to Lincoln, NE, even for a short time was like a homecoming of sorts. I grew up in Omaha, NE, and went to college at the University of Nebraska-Lincoln, so I'm quite familiar with that part of my home state.
I drove from Sheldon to Omaha on Saturday, Sept. 14, to meet Tony Ault, a longtime friend of mine and a fellow UNL alum, and we headed from his home to Lincoln in the middle of the afternoon to beat the majority of the game-day traffic.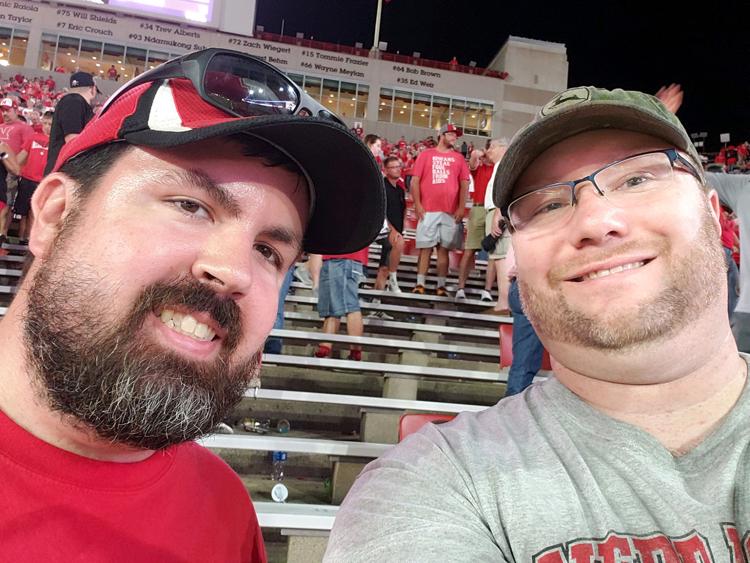 After an early dinner of Mexican food in north Lincoln, we drove to the Southeast Community College campus in east Lincoln to park and get on a shuttle bus to transport us across the city to Memorial Stadium to avoid any parking headaches.
Being among a small crowd of Husker fans in a bus was nice, but being among thousands of them making up Nebraska's "Sea of Red" was even better. It felt like home being among other Big Red fans on UNL's City Campus.
Because we had arrived before the stadium's gates had opened, Tony and I walked around and explored parts of the campus nearby, noticing what has and hasn't changed since we were in college more than a decade ago.
We took a walk down memory lane as we wandered nearby the stadium and recalled which buildings we each had classes in while we were students at UNL, which is celebrating its 150th anniversary this year.
Eventually we went and found our seats, which were located in the northeast part of the stadium. It was a beautiful sunny and warm day for an evening football game; there was even an occasional breeze blowing its way across the field.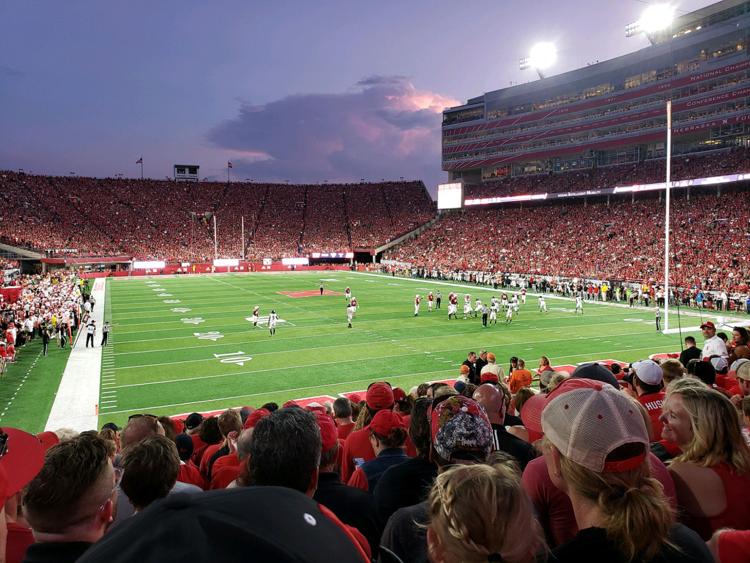 Prior to the game, the booming sounds of the Cornhusker Marching Band entertained fans before giving way to chants of "Husker! Power!" as the stadium prepared for a favorite Nebraska football game-day tradition: The Tunnel Walk.
According to Huskers.com, the Tunnel Walk began in 1994 and was created as a way for fans to share in the excitement of Nebraska players bursting from the locker room and into the tunnel before running out on to the field to the sounds of the Alan Parsons Project's "Sirius."
The whole game-day experience was exhilarating, as Tony and I were among a crowd of 89,593 to help extend the Huskers' home sellout streak to 370 games. That NCAA record dates back to 1962.
My voice became raw as I yelled along with other Nebraska fans during the game, which the Huskers won 44-8 over the Northern Illinois Huskies to improve to 2-1 on the season.
Now it is on to Big Ten Conference play for Nebraska. The Huskers have a tough league schedule ahead of them, but win or lose, I will continue to scream for my favorite team in scarlet and cream.