Ever had a neighborhood block party?
Besides a vacation, they're my second favorite thing about summer — at least that's when my Sioux Center neighborhood has chosen to do them two years in a row now.
A block party or street party, is an outdoor public party that has been orchestrated by the residents of a city block or neighborhood. A block party offers the chance to meet up with your neighbors while getting to know them face-to-face.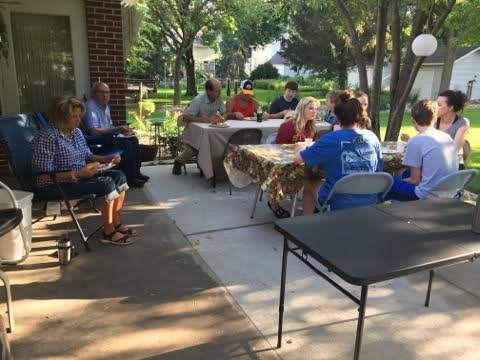 Despite however busy our lives may become, I believe it is crucial to be in communication with your neighbors and fellow community members. Neighborhood events are a great way to bring communities closer together.
Such events don't have to be elaborate.
The parties in my neighborhood have been simple: A family or two organizes the event, provides the meat, bun, plates and silverware, then delivers a sheet of paper in person (or taped to your door if you're not home) about the time and day the event is happening. Those who come are asked to bring a chair, their beverage of choice (yes, alcohol is allowed!) and a side dish or dessert to share.
My family loved the neighborhood party so much last year we teamed up with two other neighbors to co-host this year's event July 25.
Introductions were made. Food was ate. And through it all, I learned more about and feel more connected with my neighbors. (In fact, I was so busy eating and talking that I had to ask my neighbors for pictures of our gathering!)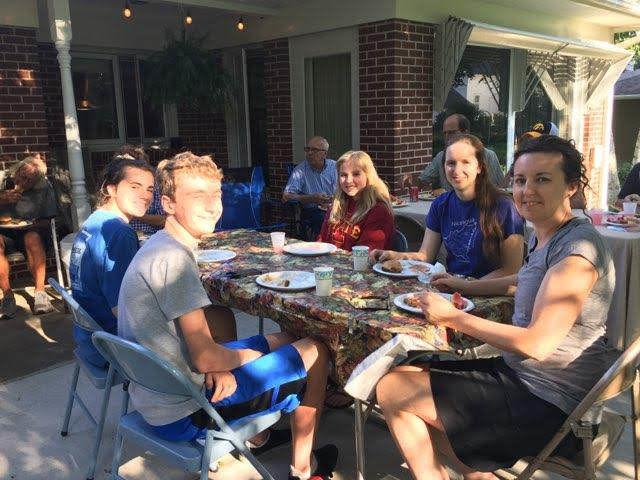 Working for a community newspaper can be hard in that every event I go to, I'm often there because I'm covering it for the paper. Sometimes it's hard to just be a community member, enjoying what the community has to offer.
That's a big reason I love our neighborhood block party — it's a way I can just be part of the community.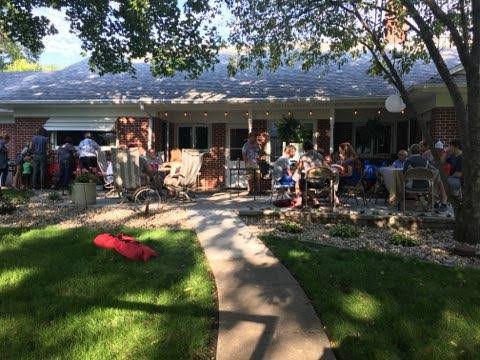 Our house may have its quirks but the location — the neighborhood — can't be beat. 
Our neighborhood encourages neighborhoods to give a block party a try! 
Want a simpler idea? Set a date and invite everyone over for ice cream! That's just what neighbors on Seventh Street Northeast did.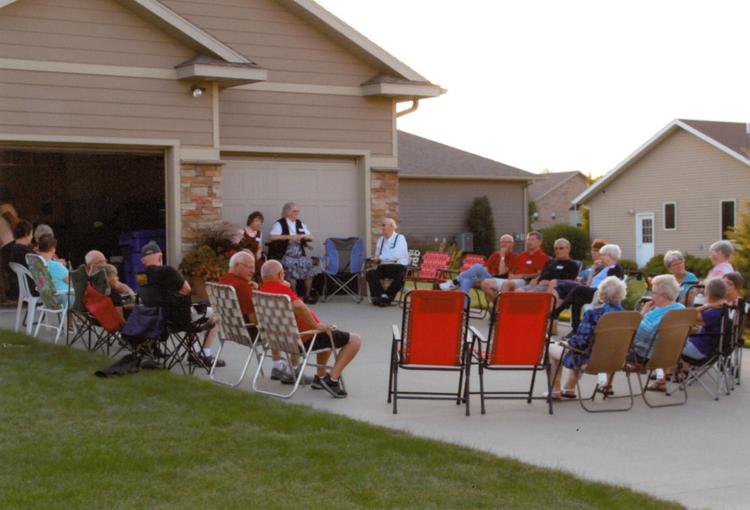 It had been more than a decade since their last gathering. Each year neighbors talked about doing it again. Finally, three neighbors just picked a date, which was Monday evening, Aug. 5. They each got a gallon of ice cream, provided bowls and spoons and invited their neighbors to bring a chair and possibly an ice cream topping to share. 
"We had to remind people there was ice cream to eat because it was melting but people were talking so much," said Ellen Klompien, one of the hosts. "It was such a fun night."