What has become the signature drink of the Harry Potter world, was introduced to us very simply in the third book "Harry Potter and the Prisoner of Azkaban."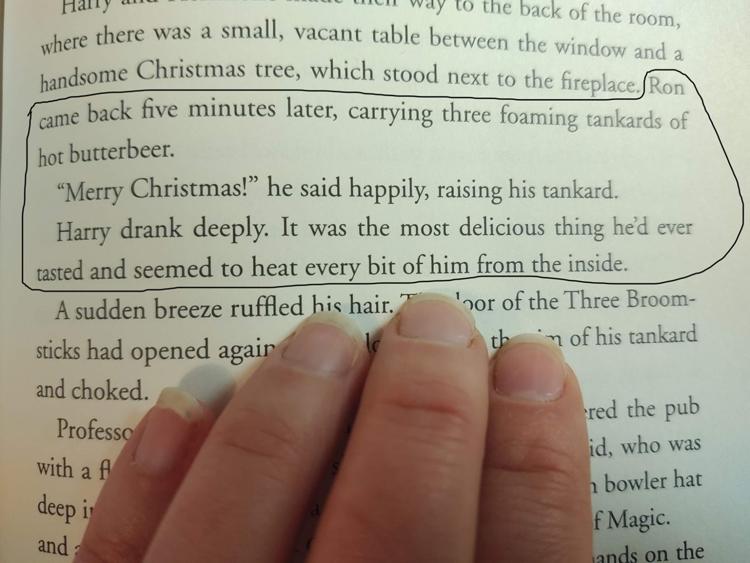 That's it. No description of the flavor, the level of sweetness, the undertones, the fragrance…
Yet, it buried itself deep in our brains and wouldn't leave. 
Reading those books several times in my youth and young adult life has left me in search of how to make butterbeer.
I've found hot and cold recipes all over the internet.
The basic concept for the cold version is this: Creme soda with butterscotch syrup and ice cream — a rich, complex, delicious, warming and magical concoction perfect for summer. 
However, in the fall warm beverages start to be my preference — lattes, hot chocolate, and you guessed it, warm butterbeer.
Here's a spicy version that could suit anyone who loves to have fall in a glass (especially if you're anti-pumpkin or need a break from pumpkin-flavored things).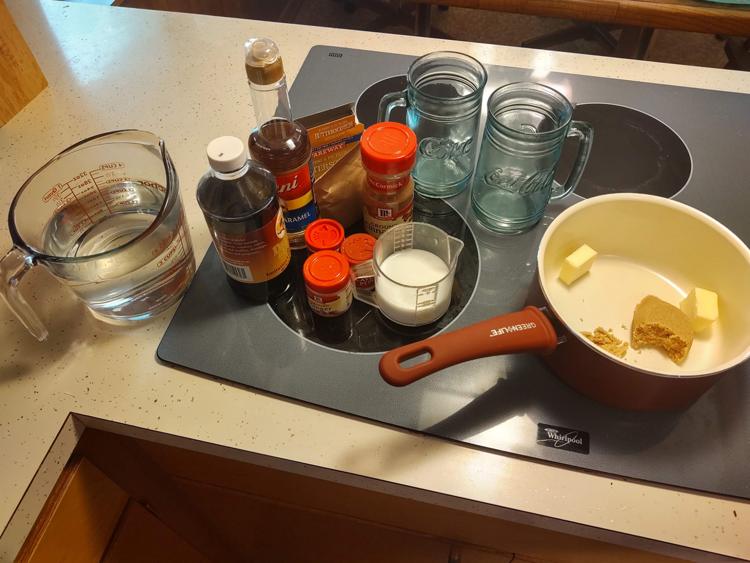 Hot butterbeer Recipe
To begin, melt 2 tablespoons of butter with 1/4 cup brown sugar and 1 tablespoon of maple syrup in a large pot or saucepan. Boil for two minutes.
Add:
1/2 teaspoon cinnamon
1/2 teaspoon ground ginger
1/8 teaspoon cardamom
1/4 teaspoon salt
1/8 teaspoon cayenne pepper
Stir in 1/2 cup whole milk or half and half. Whisk to combine
Add:
3 cups water (or 1 cup milk and two cups water for a creamier taste)
2 heaping tablespoons Butterscotch pudding mix
1/2 teaspoon caramel flavoring (coffee syrup or ice cream topping both work)
1/2 teaspoon vanilla extract
This recipe fills two 16-ounce mugs.
You may or may not want to add a dollop of your favorite whipped cream.
For adults, you also could add a bit of Irish cream to really bring out the flavors. In the book series, the drink does seem to have a slight alcoholic quality. Children do not appear to be affected by it, but house-elves are.
You're welcome for sharing your new favorite fall drink!