Summer, when you're a kid, is hands-down the best season of the year.
There's no school. There are endless days of exploring outside in the sunny weather. And, to top it off, you have a chance to do some of the most fun activities that are exclusive to the summer months.
With my rambunctious and adventurous 2-year-old son, I am re-discovering the joys of doing summer like a kid.
Here's a list of the top things I'm loving about summer as a kid again.
1. Picnics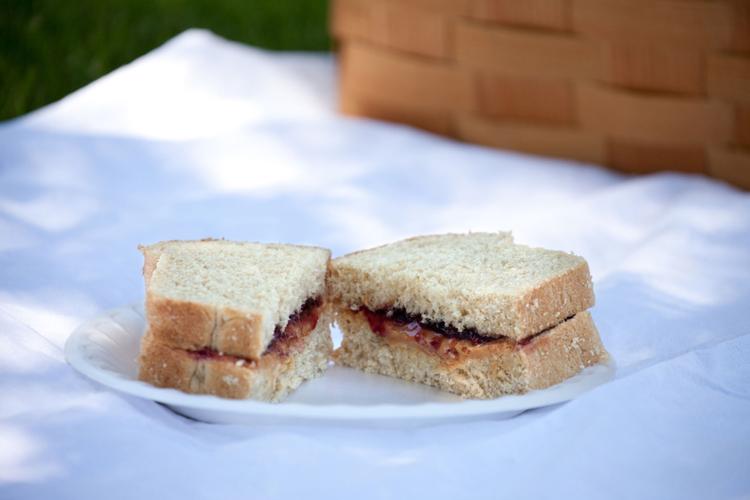 Peanut butter and jelly sandwiches. Cheetos. Strawberries. Kool-Aid.
Not an adventurous menu, granted, but for a toddler, this menu is like manna from heaven. Throwing some things in the cooler and walking or biking to a local park to play and eat has quickly become one of our favorite things to do so far this summer.
2. Swings
Speaking of parks, I have fallen in love with the swings — for the second time. My son loves to swing. He's always shouting for us to "Go high!" A few days ago, when my husband was pushing my son on the swing I sat down on one next to them and pushed off. I pushed off and traveled back in time to re-discover the freedom that is swinging.
3. Cloud watching
Prior to a few days ago, I couldn't remember the last time I spread out a blanket and just watched the clouds float by. In an attempt to start quieting down my son before bedtime, I lured him on to a blanket in our backyard with some comfy pillows and a blanket. We snuggled and gazed up at the periwinkle sky and found giraffes, elephants and a sheep in the shape of the clouds.
4. Building sandcastles

As a teen and an adult, I don't stereotypically bring my bucket to the beach, but I do now. Our beach bag now includes swimsuits, towels, sunscreen, water bottles and some beach toys — bucket included. With our bucket and little shovel, we have built castles and houses and farms. Digging in the sand might be messy, but it sure is fun.