Two words sometimes scare new moms or moms-to-be: Cloth diapers. 
"These should not be scary," said Sioux Center resident Carla Hanson. "Cloth diapers now aren't the kind your mother had available to her. There are so many more style options and they're made better. They've come a long way and can really help a family save money. They really are worth considering." 
Hanson was one of six cloth diaper-using women who made up a panel for "Cloth Diaper 101," an event set up by Promise Community Health Center at the Sioux Center Public Library on Sept. 16, 2014.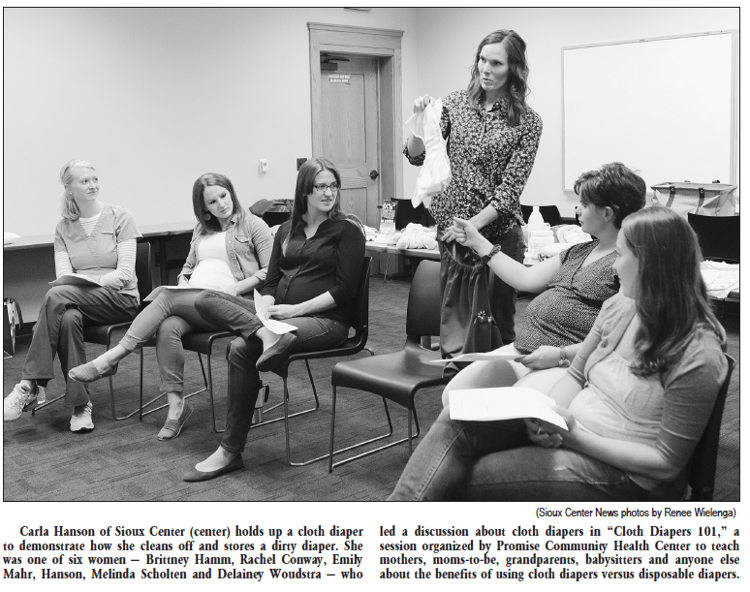 It offered mothers-to-be, new mothers, grandmothers, babysitters — and apparently female reporters — curious about the option a chance to ask questions, to look at various types of cloth diapers and even to play dress-up with a doll to get a feel of how cloth diapers work. 
Who knew after an hour of sitting in on the presentation that I'd remember and choose cloth diapers myself!?
The main theme of the night revolved around cost savings. 
There is an initial cost upfront with buying the diapers, which can scare some people but looking at the overall costs of using cloth diapers versus disposables helps you see how much cost savings there really can be 
Based on data "From Birth to Potty Trained," disposable diapers for one child can be $1,700-$3,000 depending on brands used, wipes, trash dispensers and age of the child when potty trained. Using cloth diapers; however, could cost about $605-$755 dollars depending on the number of diapers, special laundry soap, extra inserts, liners, wet-bags and diaper sprayers purchased. 
The average savings with cloth diapers comes in at $1,675. 
"And with cloth diapers and some of the extras, that's a one-time purchase and you can keep using those things if you have a second or third or more children," Hanson said. "You may add a few more diapers and inserts and such to your collection but you don't have to keep buying diapers over and over." 
Cloth diapers for two children could be $655-$855 versus $3,400-$6,000 for disposables — an average of $3,950 in savings. 
All six women at that panel said talking with other moms who use them helped them make the decision. 
"I talked with and actually asked a friend of mind if I could come over and change her child's diaper," Hanson said. "I did that a couple times and I really saw how easy it was. Any of us are willing to share our experiences so just ask us questions because I promise, they're not the old-time cloth version anymore."
She was right. 
And it got me researching and making a decision I never thought I'd make.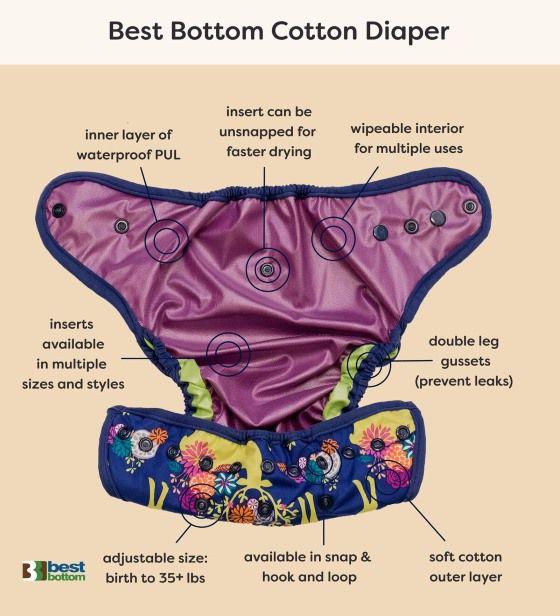 For financial reasons. For health benefits. For the reusability. Our Best Bottoms have been a great fit for us. Want to know more? Just ask.