The weekend brought about a break in our visits to the parks.
Saturday we kept things simple with a shopping trip to Disney Springs.
Much like any major city's entertainment district, it is an area filled with shops, restaurants, and even venues like House of Blues and Cirque du Soleil.
I had somehow not packed enough socks for the trip, so that was my top priority of the day. We also wanted to get a Disney hat of some sort for Bennett, which we accomplished.
As I've noted before, Bennett liked just about every stuffed animal we strolled past, so stopping in the Marvel store, Star Wars store, and the largest Disney store in the world, proved an exercise in restraint.
What I couldn't pass up was something I stumbled onto at the Rainforest Café purely by circumstance. The restaurant has quite a lot going on as the walls are covered in vines with all kinds of jungle noises as well as animals tucked into every nook and cranny.
There were also two large aquariums that held Bennett's fascination, so I spent a good portion of time holding him up to the glass as he followed the fish around.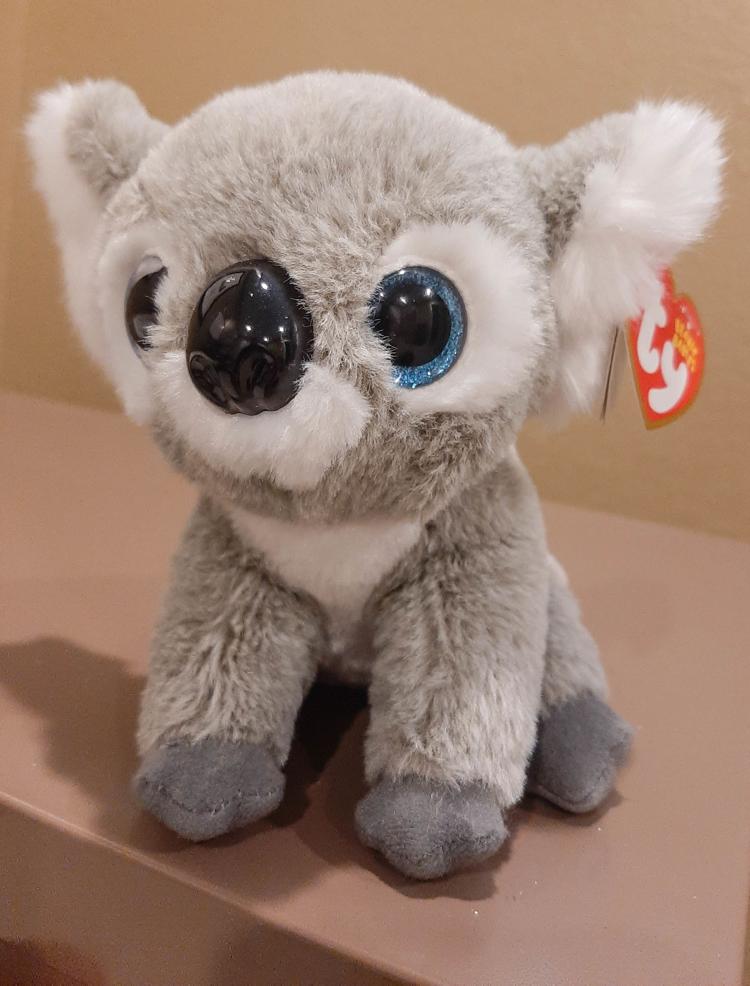 Adjacent to the aquariums was a gift shop and we eventually came across the Beanie Baby section.
I don't know if they're as a big of a thing as they once were, but the first one I picked up was a koala bear, which according to its tag was named Kookoo. Also according to the tag, it's birthday was January 18, same as Bennett.
Needless to say Kookoo the Koala came home with us.
Sunday was our day at the beach.
We opted for a rental van and a 90-mile cross-state trek to Clearwater Beach.
This would cross off a couple firsts for Bennett. First experience with sand, and first time seeing the ocean - technically the Gulf of Mexico.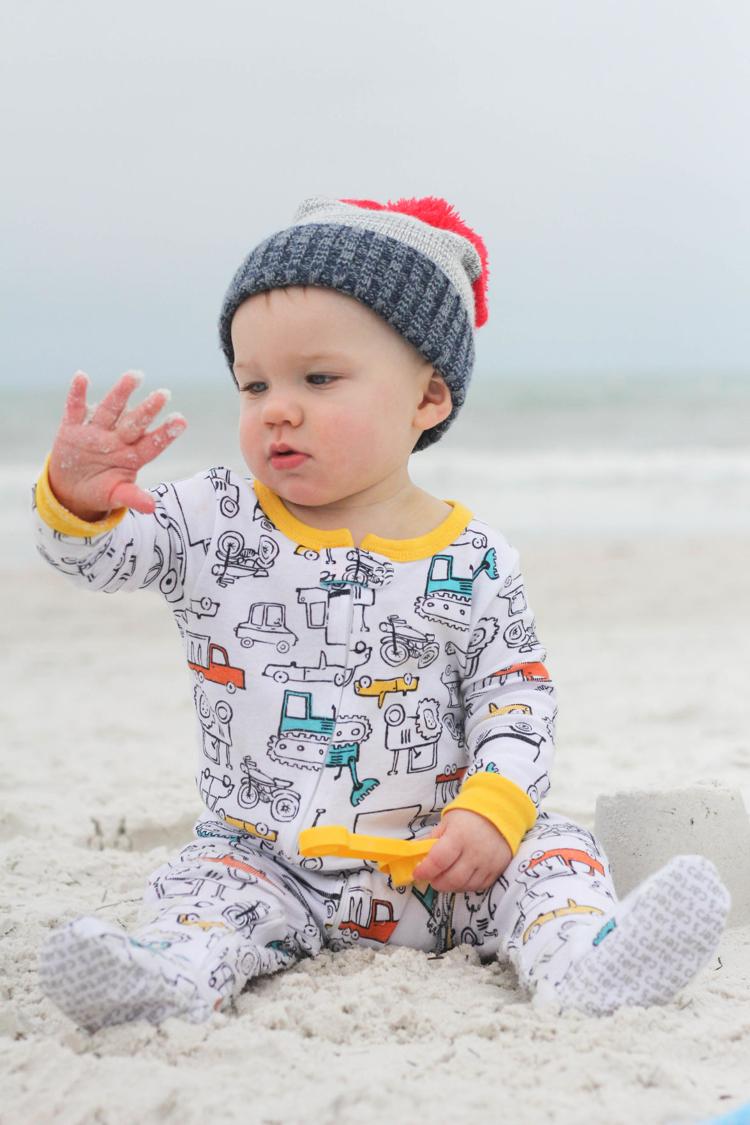 It wouldn't however be his first time in the ocean as it was less than ideal weather conditions, and, well, he was 10 months old at the time. A pool (which, spoiler alert, I will talk about in Part 5) is one thing. The ocean is quite another.
So after stopping for lunch we mostly stuck to the sand and dipped our own toes in the water with Bennett in the baby carrier.
It was quite chilly for Florida, so we kept him in a stocking cap and onesie pajamas.
I was just amazed and impressed that he didn't immediately try to eat the sand.
After awhile we could tell it was time for a time for a nap but as per usual on this trip we were unsure as to the best location and method for putting him to sleep.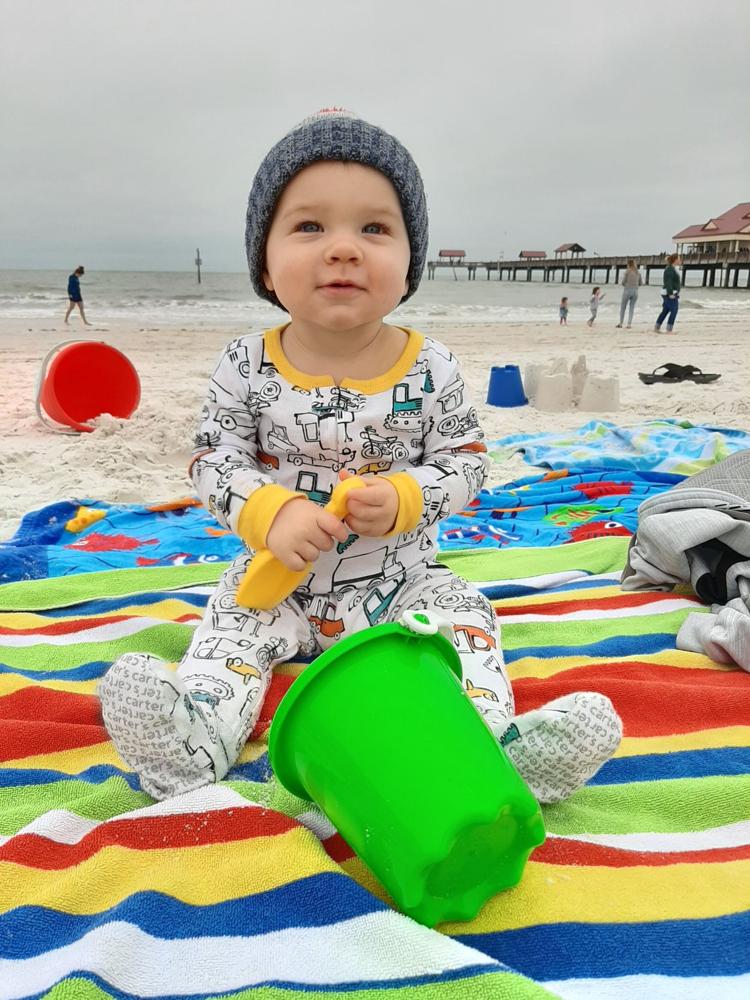 Turns out we didn't need to think too hard.
After walking along the pier we headed back towards the main drag of shops, bars, and restaurants.
At one point Bennett simply slumped to one side fast asleep in the baby carrier. Another first.
Lucky for us this was the middle of the afternoon on a chilly day in a beach town, so we were able to find a quiet spot in a restaurant on a side street and keep Bennett asleep for probably about 45 minutes.
When he woke up he put on the charm for the servers, manager, and a couple locals with a big 'ole chubby-cheeked Bennett smile.