Bennett had a big day this past Saturday.
His grandparents, aunt, and uncle visited from Omaha for the weekend.
He checked out the Maritime Museum, and some of the shops in the Queen's Court and Central Emporium in Arnolds Park.
And he went on his first boat ride.
More specifically he took his first cruise on the Queen II.
We figured this would be the perfect way to get Bennett on the water of West Lake Okoboji for the first time.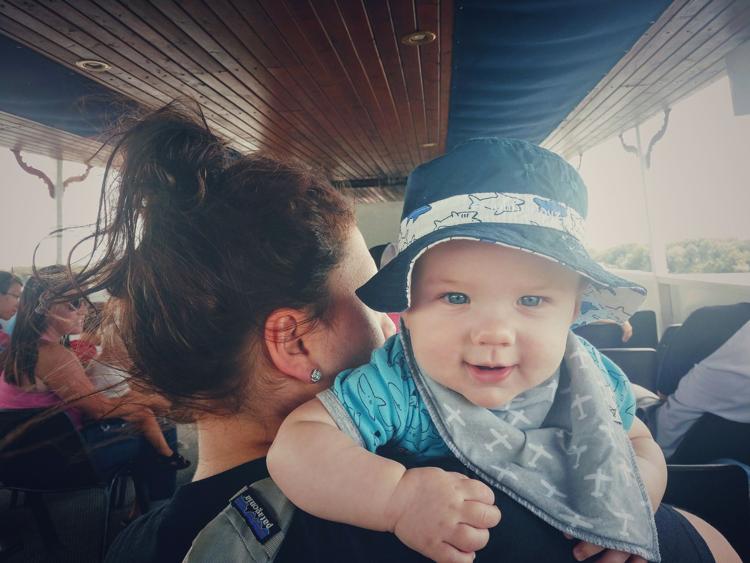 Both the upper and lower decks are covered, so a random sprinkling of rain wouldn't put a complete damper on the outing.
With cruises heading out every two hours from 11 a.m. to 7 p.m. we could pick one that would best fit into Bennett's meal and nap schedule.
None of my family members had been aboard the iconic Iowa Great Lakes vessel either, so it would be first for them as well.
So we circled the 1 p.m. cruise time, packed the diaper bag for every possible outcome, and hoped for the best.
Weather held quite nicely with a light breeze off the water dispelling the heat and humidity.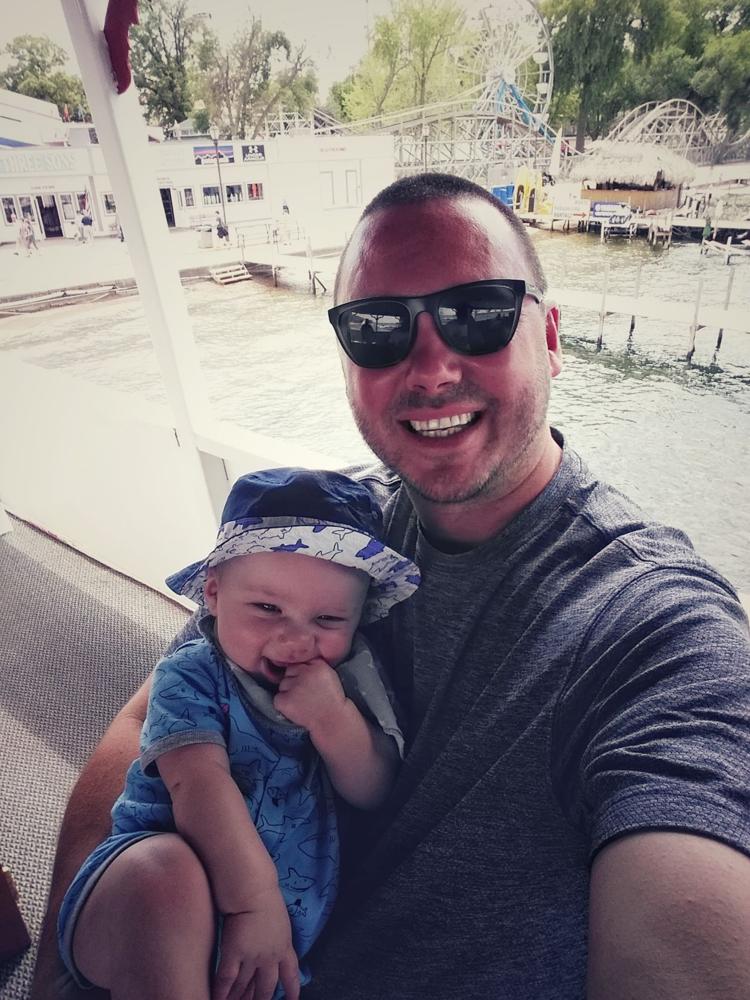 Bennett woke from a nap right around noon, so he was in his best mood possible. In fact, he put on his full charm display complete with smiles and baby giggles for the row of ladies behind him.
He wasn't fazed when the Queen blew its horn for boaters, or when the narration chimed in to describe the history of our surroundings.
And unlike our trip to the Great Plains Zoo in Sioux Falls, he stayed awake for the entire excursion.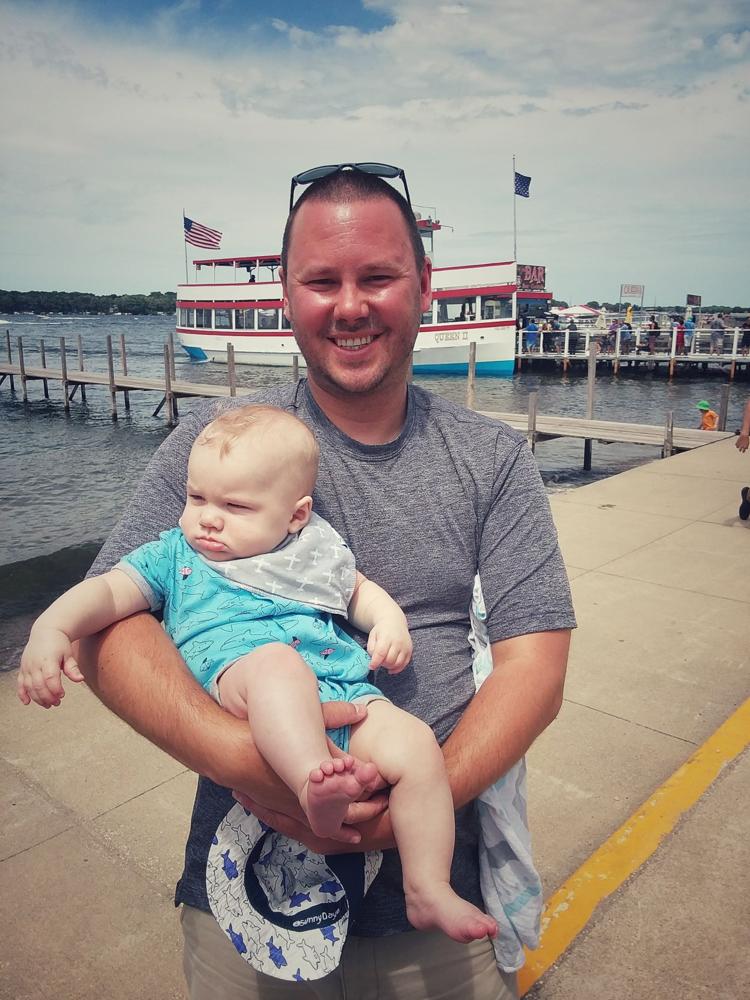 Returning home, we were barely through the door before he was deep asleep for a late afternoon nap.
No rocking or bouncing required this time. Bennett was completely tuckered out from a big adventure in the Iowa Great Lakes.