Some stories you never forget. You've heard me say that before.
In my last Take 5: Remembering 'such a happy baby' to be exact. 
As Oct. 25 came and went this year, I was reminded of yet another story I wrote three years ago about a Sioux Center family who lost a child suddenly.
As my family celebrated the 9-month mark of our youngest child, it was also the three-year mark of the passing of 4-year-old Ava Dieleman.
Being pregnant with my first child while hearing about the loss of Daren and Kara Dieleman in the fall of 2015 are forever connected.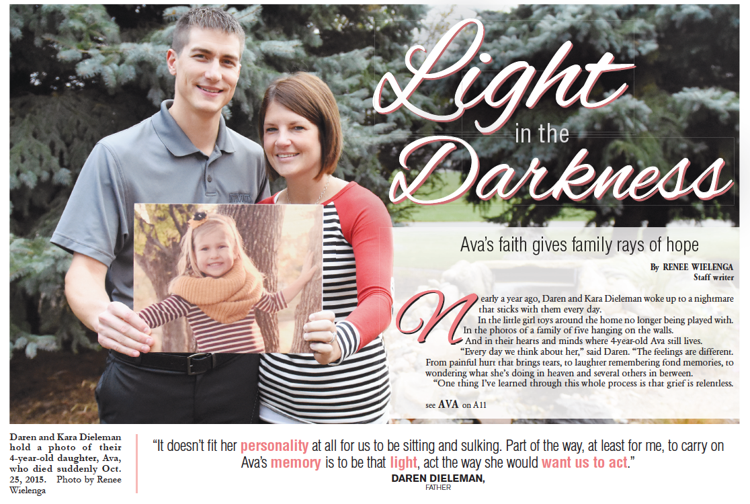 I encourage you to check out their story from the Oct. 19, 2015, issue of the Sioux Center News to remember a little girl to whom her friends, family and  community didn't get to say goodbye.
SIOUX CENTER—Nearly a year ago, Daren and Kara Dieleman woke up to a nightmare that sticks with them every day.