As some of you may have heard, I recently endeavored to try the broasted pork chop at the Cenex gas station in Hull after being told about it by Iowa Information managing editor Ty Rushing.
My Take 5 from two weeks ago was about my quest to try one. I went there a few times and they were out. I went another time on a Sunday not knowing it was closed on Sundays.
Mitch Nettinga, the office manager at the Hull Coop, sent me this letter on Friday, July 17, one day after my Take 5 about the broasted pork chop.
So today (Thursday, July 30), Ty and I went to Cenex and ate broasted pork chops thanks to Mitch. How good were they? Delicious, although this picture should say enough.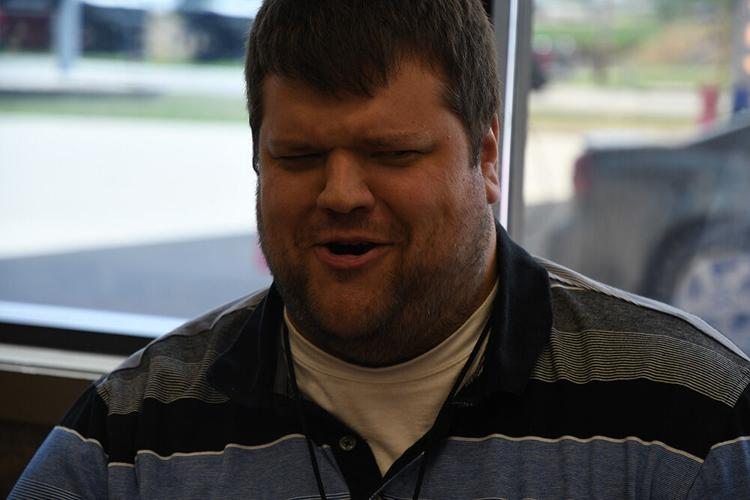 Like Hans Gruber said about Alexander the Great in the 1988 classic "Die Hard," "And when Alexander saw the breadth of his domain, he wept, for there were no more worlds to conquer." Well, I certainly didn't cry. I was too happy to cry.
It tasted like the end of the movie "It's a Wonderful Life." Well, at least from my understanding. I've never actually seen the movie, but I know what it's about and how it ends.
For the younger crowd, it probably tasted like how Thanos felt at the end of "Avengers: Infinity War." Well, outside of all the death and mayhem.
It still hasn't fully sunk in yet how this all played out. I did not expect it to go this way. If someone from Cenex would have e-mailed me saying something to the effect of, "We usually have lots of pork chops on Wednesdays. If you get here by 11 a.m., then they usually haven't sold out yet." That would have been more than enough and made me happy. But Mitch went above and beyond. I will always be grateful for that.
Maybe I feel a little bit like Megamind in the 2010 movie "Megamind" now. I'm not sad, but I need a new challenge. I need something else to seek out. I'm like the less athletic version of Indiana Jones, but instead of looking for treasures that can change the world, I'm just looking for delicious food.
If anyone has any good food suggestions in N'West Iowa, feel free to let me know by emailing me at childebrand@iowainformation.com or letting me know on Twitter @CEHildebrand. I think it's going to be tough to top the broasted pork chop though.