One bite was enough. One bite let us know we had come to the right place for breakfast.
Being offered a sample chocolate chip cinnamon roll along with our the two regular cinnamon rolls we purchased turned out to be the first bonus of our visit to Grandma Ruth's Cinnamon Rolls in Branson, MO.
The quaint bakery offers "old fashioned" cinnamon, caramel and toffee rolls. The shop also is beginning to dabble in various fruit rolls which are only filled with fresh fruit.
Glass windows to the baking room allow visitors to see the dough rolled out, the rolls coming fresh out of the oven and 89-year-old "Grandma Ruth" Grueneich for whom the bakery is named after with gloved hands icing the rolls.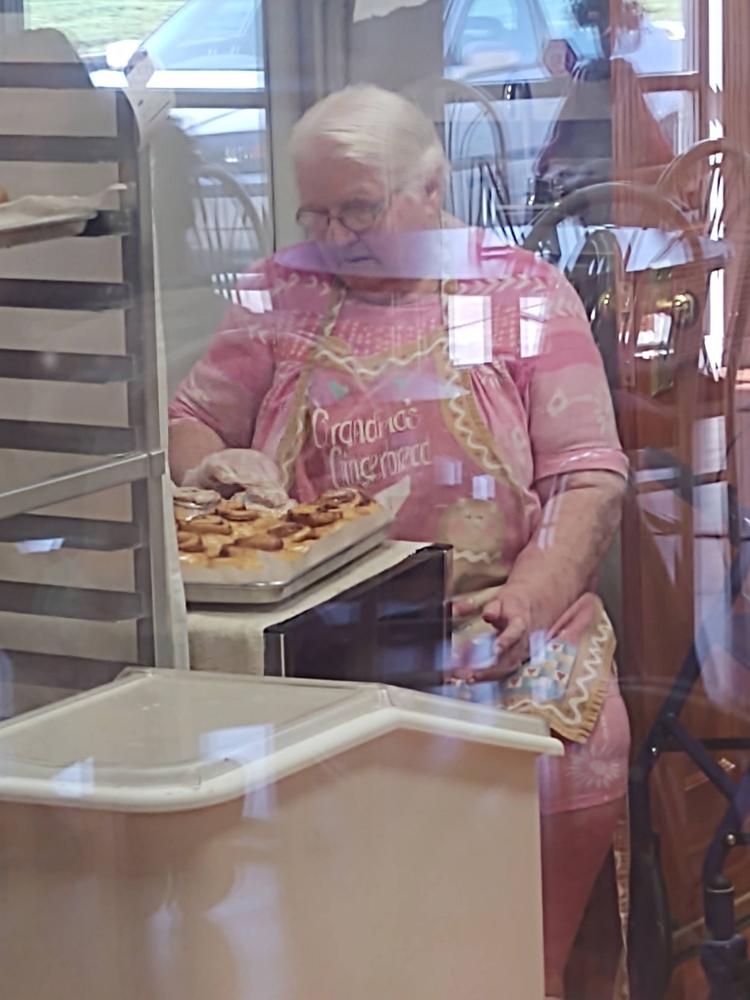 My husband and I each just had gourmet cinnamon roll but it was enough to fill us all morning and direct our taste buds back to Grandma Ruth's the following day on our weeklong vacation at the end of June to try their caramel rolls.
The story behind the business also drew us back to the bakery.
It's not every day you drive 8.5 hours away to find out the owner of a business Google told you about who knows exactly where you're from in N'West Iowa.
Grandma Ruth's son and business owner, Rod Grueneich, is a Central Lyon graduate after all. He and his family lived in Rock Rapids while their dad served as a minister for the Baptist church for a period of time.
From him we learned that Grandma Ruth never thought she'd be in the food industry but everyone on her side of the family "is either a baker or a minister."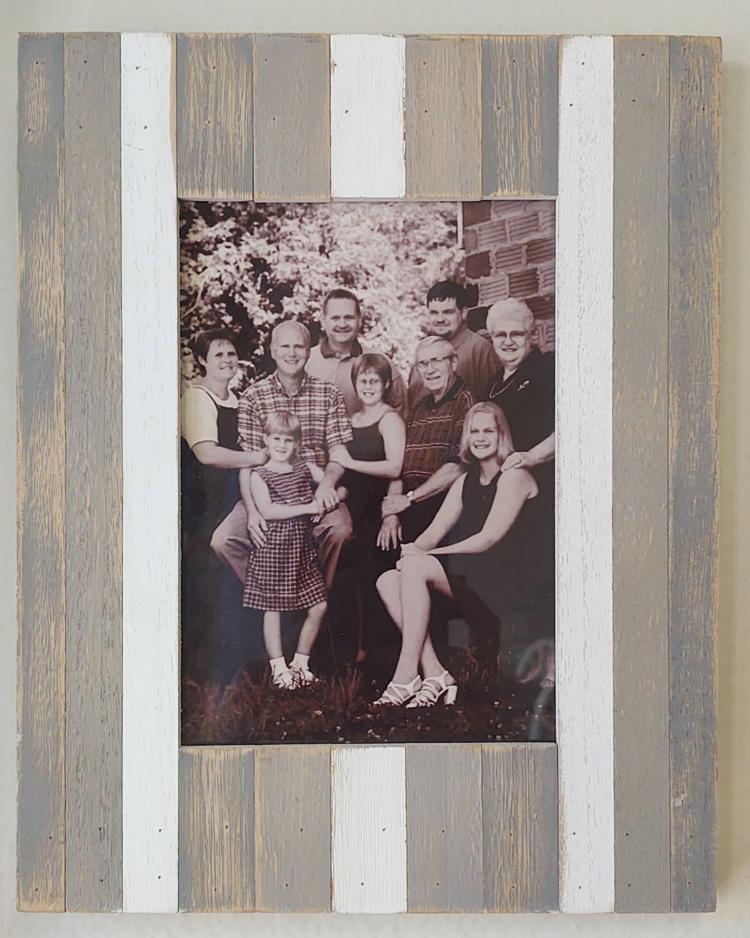 Ruth learned to bake from her mother, who would set aside every Saturday to bake.
From the time she was 14, when it was harvest time, farmers would gather and the women would prepare a feast for the men when they came back from the fields, and she would help out other farmers.
Then she married a pastor and spent her life entertaining. Later on in life, she worked as a cook for a Bible camp in Eastern Iowa, making her cinnamon rolls in bulk as a dessert for campers.
In 2009, Ruth's other son, Dan Grueneich, was working with Circle B Theatre (which has since closed) and he asked her to come down and sell her cinnamon rolls at the morning show for the Christmas season in Branson.
She was living in Iowa, so the family headed to Branson and before long her rolls were sold wholesale all over Branson.
"Clay Cooper, Andy Williams, Sight and Sound Theatre. You name it, we were there," said Rod.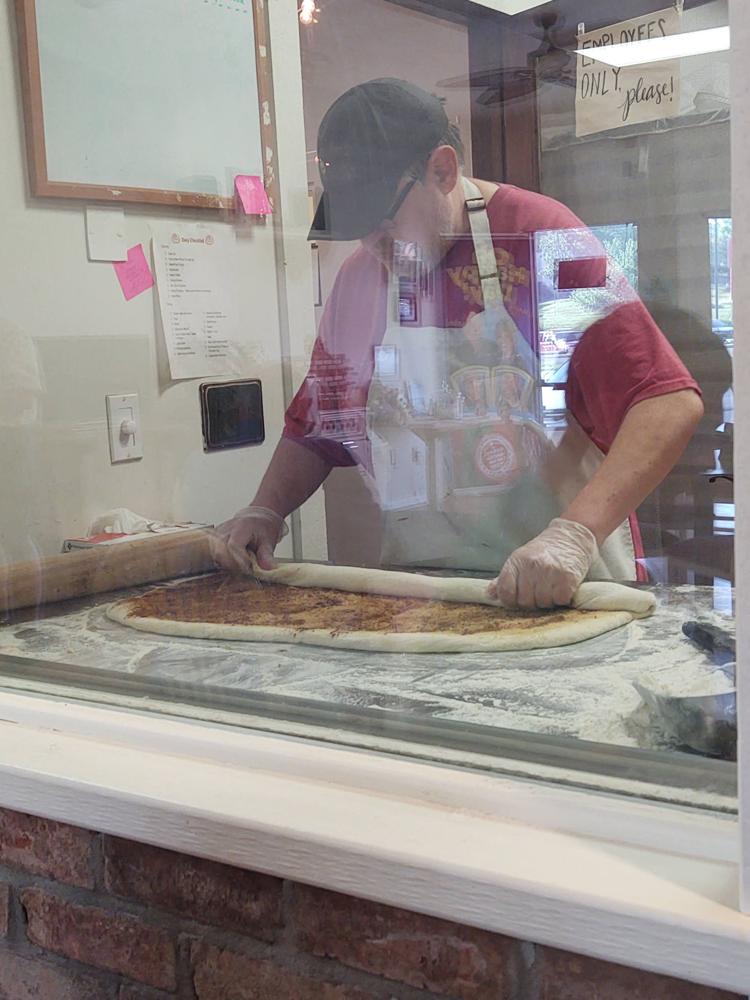 On her way back to Iowa, theater owners were calling saying she had to come back because her cinnamon rolls were in high demand and customers wanted to know where to find the sticky treats made with her mother's old-fashioned raised yeast recipe, real butter, "the best flour" and she's "real fussy" about her sugar, Rod said.
By 2011, the demand became so high the family decided to open a Christian-based business, where folks could relax and enjoy the family's signature cinnamon roll. Ruth's children named the store after their mother, known by many as "Grandma Ruth" because of her work in the kitchens of Christian children's camps. The family dedicated the business to God and invited folks to drop in and enjoy. Due to growth, the business is in its fourth location since it opened nine years ago.
The family had planned on opening a satellite location in Sioux Falls, SD, to bring Grandma Ruth's Cinnamon Rolls closer to family that still lives in the N'West Iowa and Sioux Falls area. The coronavirus pandemic put has that dream on hold for now.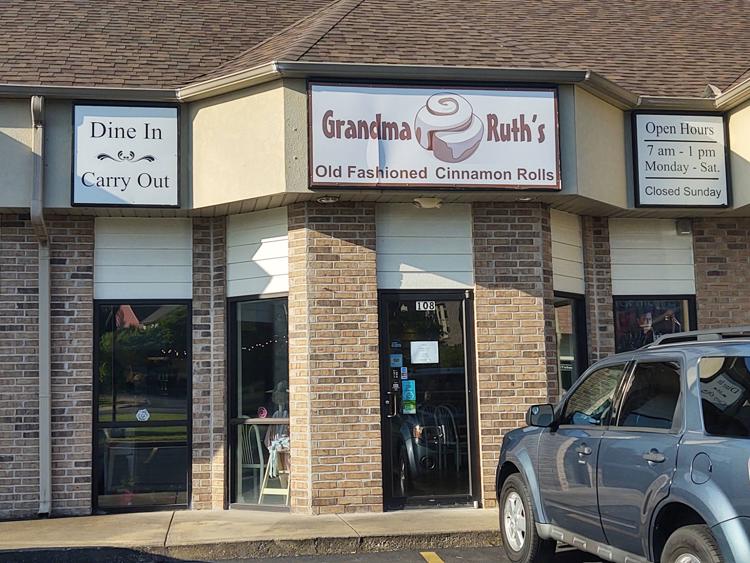 Want to go? The bakery is located at 3000 Green Mountain Dr. Ste. 108, Branson, MO.
You can also order online at www.grandmaruthsbranson.com.
Or you can send them my way! July 11 is my birthday after all.