It was a big day for our backyard garden last week.
We picked our first couple banana peppers.
A couple days later we added two jalapeños to the early harvest.
Summer may seem like an odd time to make chili, but with all the ingredients available in our fridge, we did it anyway.
In went one of the banana peppers along with some venison chorizo, mushrooms, poblano peppers, onions and probably a few other ingredients I'm now forgetting.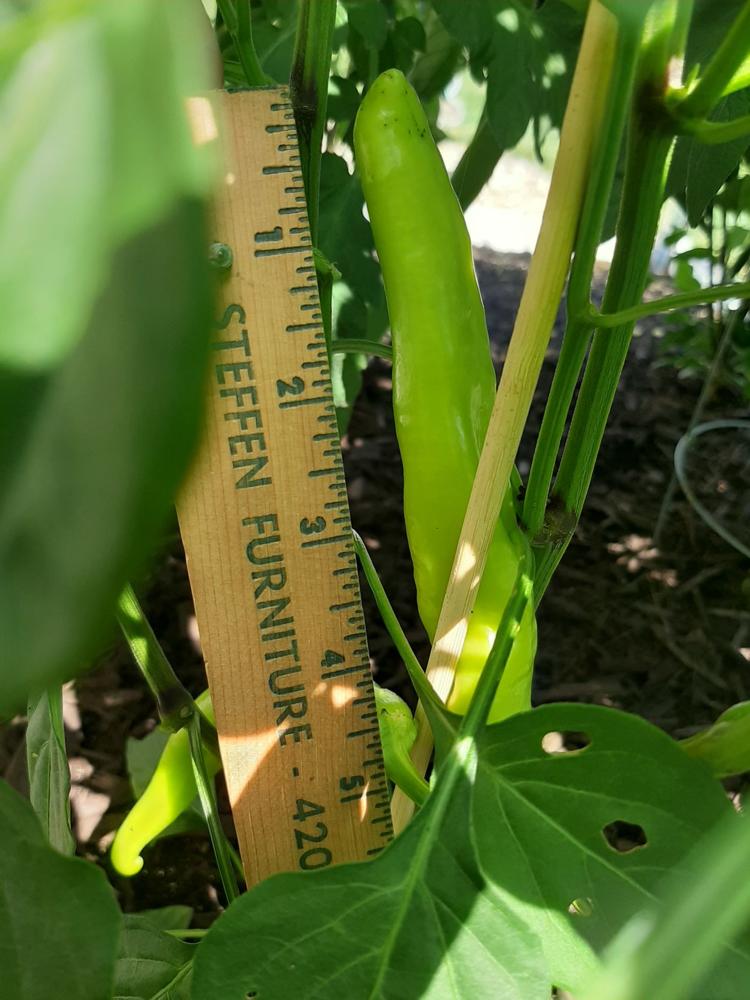 The other banana pepper garnished pulled pork sandwiches later in the week.
As for the jalapeños, they were chopped up and added to shrimp fajitas.
I can't tell you if they tasted that much different, better or worse, than something we could have bought at the grocery store.
I can tell you that being able to walk outside, grab a couple peppers, wash them and add them to a meal for the first time gave me a little sense of "mission accomplished."
There should be plenty more peppers on the way.
And hopefully tomatoes and onions right behind them.
Based on how the plants look now, I have a feeling these first few items we picked were just the quickest out of the starting blocks.
It's still a long way to the finish line and the prize that awaits us there.
Salsa.