My love for tacos is well-known and well documented on this website.
My friends know of this passion so they often inform me of happenings in the regional taco scene.
A case in point is Brianna Huff telling me to check out a new taco spot in Rock Valley housed in the city's former Subway location.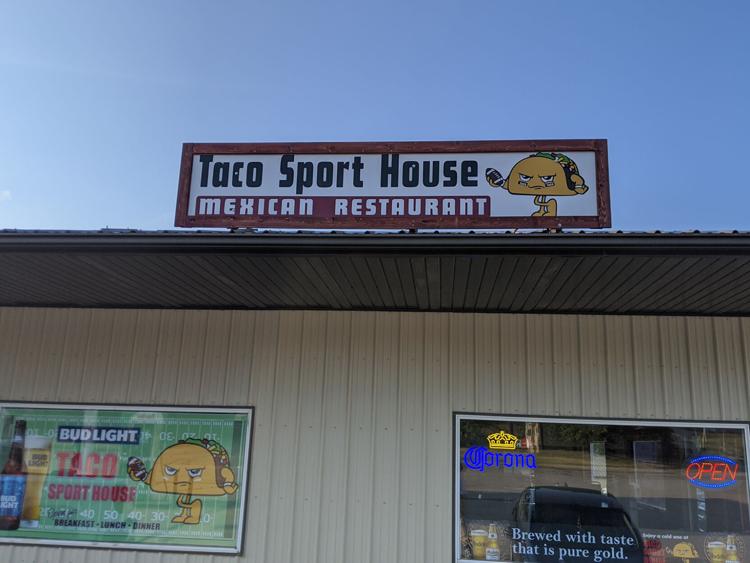 Brianna told me about this a few weeks ago but I didn't make my pilgrimage to Taco Sport House Mexican Restaurant until Friday, Aug. 7, and I absolutely regret not visiting it sooner.
Taco Sport House is a sports bar — all of the helmets and jerseys that decorate the walls are autographed — that serves authentic Mexican cuisine.
"He likes cooking and I like sports," is how Pilo Castillo Jr., who owns Taco Sport House and runs the place alongside his father, Pilo Sr. who is the cook, described the origins of the business.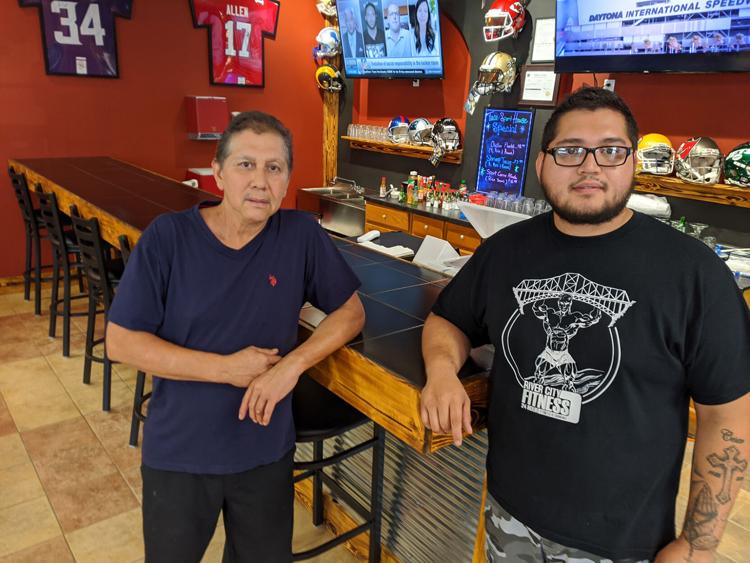 If you love street-style tacos, as I do, then you are in for a treat if you visit Taco Sport House.
My go-to order for street tacos is six — I usually get asada, pastor or chorizo for the meats — and as I did that, Pilo Jr. warned me that I might want to go smaller because their tacos were pretty big.
As he explained to me, he is generous with the portions because he wants to serve people the same way he would serve himself.
"If you go out to eat and let's say you order fajitas, where's the meat? Where's the portion I want and I'm paying so much for?" Pilar Jr. said.
"You order something here you are going to get a big dish; a lot of food and something most people here don't finish — they can't finish."
You have to love an honest businessman who also respects gluttony.
While I waited on my four tacos, Pilo Jr. brought out some tortilla chips which immediately stood out to me because they had a fantastic seasoning on them.
He told me they use that seasoning blend on just about everything in the restaurant. Later on, Pilo Sr. expanded on the impetus behind the new eatery.
"We decided to bring something different to the community," he said. "We do a lot of tacos, a lot of burritos, a lot of quesadillas — we started doing plates also."
The father-son duo did all of the renovation work in the restaurant themselves. Pilo Jr. said they ran a construction company together before they decided to venture into the restaurant world.
They opened Taco Sport House in May — a tough time for any business to open but especially a restaurant — and had been renovating the space since last year.
When my tacos arrived I got excited, granted I always get excited about tacos, pizza, steak, barbecue, cheesecake — OK, I just get excited for food period. Whatever, don't judge me, bro.
After squeezing a lime wedge over it and pouring gobs of the house green hot sauce over it, the first taco I bit into was a pastor one — I got two pastor, one chicken and one asada/chorizo taco — and it was delicious.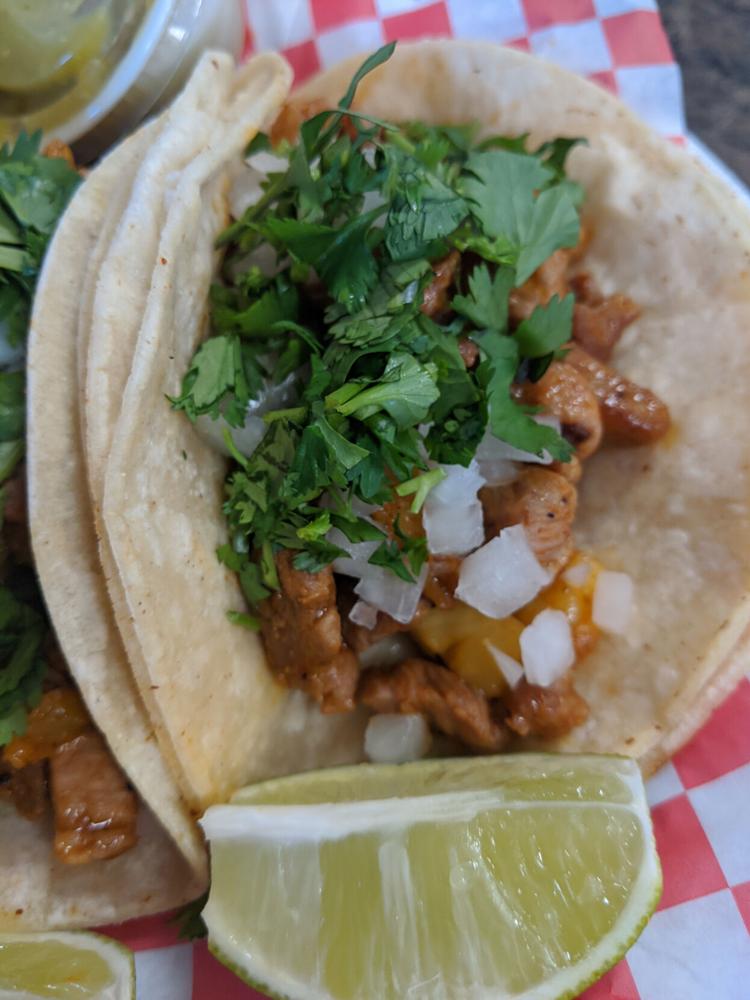 Pork and pineapple is almost always a winning combo — with the exception of on pizza — but having tiny chunks of sweet pineapple mixed in with the savory pastor is the best version of this pairing.
Once I downed that first taco the other three quickly followed and all was right in my world: I was full and I had eaten well.
I also noticed one of the wall decorations at Taco Sport House was a blown-up picture of legendary West Lyon football coach Jay Rozeboom that came from The Sports Leader, one of our numerous Iowa Info products.
Although I was off the clock, which doesn't really exist when you work in the news business, I interviewed the Pilos about their restaurant after I finished eating.
The biggest take-away was how grateful they are to Rock Valley for supporting them, including Peoples Bank and economic development director Dave Miller.
I'll be back for sure but be sure to check out Taco Sport House on Facebook to keep up with N'West Iowa's newest entry into the taco scene.
Also, if you have a restaurant you think I should explore, tweet your suggestion to me @rushthewriter or e-mail me at trushing@nwestiowa.com. 
Sidenote: I will get back to my origin stories for N'West Iowa town names, but I got distracted by tacos this week.