I'm a little late to the trend of sharing my 2020 Spotify Wrapped list highlights, but I figured better late than never.
Spotify released its annual wrapped data for users back on Dec. 1, but I didn't get around to viewing mine until later that month.
The results didn't surprise me at all: I listened to Dance Gavin Dance way too much.
The Sacramento-based post-hardcore rock band has been around since 2006 or so, but I didn't really get into its music until early 2019. Since then, the group has become my favorite band and I listen to their stuff constantly.
The band's music blends clean vocals — provided by Tilian Pearson — with the coarser screamed vocals of Jon Mess, all guided by drummer Matt Mingus' rhythms and bassist Tim Feerick's steady low notes.
There's also Will Swan on lead guitar, who happens to be the main reason I love the band.
Swan is a mainly self-taught guitarist whose playing style can differ wildly from song to song and album to album. Sometimes his melodies are slow and funky, while other times they are fast and eclectic.
He also stepped in to provide screaming vocals for the band's 2009 album "Happiness" when Mess briefly left Dance Gavin Dance. Swan has even contributed rapped verses in a handful of the band's songs through the years.
Swan — along with other founding member, Mingus — has been a steady presence in the band during its career, given how the group's lineup has changed through the years.
The band had two releases in 2020, despite not being able to go on tour: Its latest studio album, "Afterburner," came out in late April, while its second live album, "Tree City Sessions 2," dropped in December.
The former record featured all-new music, while the latter was live recordings of fan-picked songs from the band's repertoire going back to its debut studio album from 2007.
Anyway, check out these other highlights from my 2020 Spotify Wrapped list: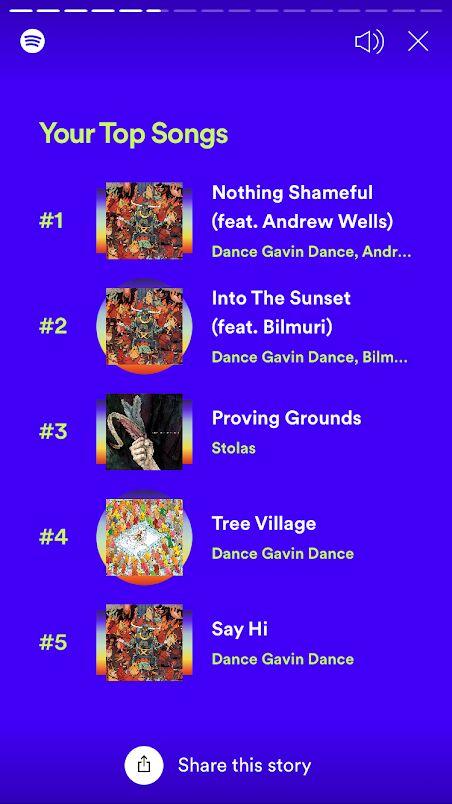 Four out of the top five songs I listened to on Spotify in 2020 were by Dance Gavin Dance. Most of those songs were from the group's latest album, "Afterburner." The other song was by the now-dissolved post-hardcore rock band, Stolas, which also had great music.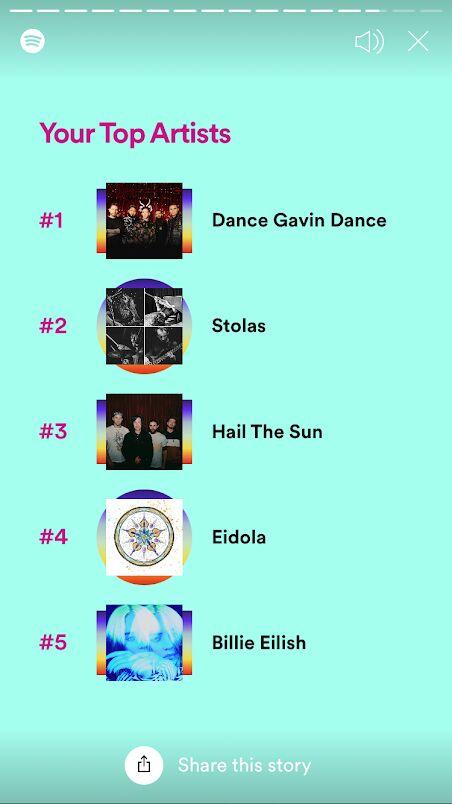 Some other musical artists I listened to a lot in 2020 were rock bands like Hail the Sun and Eidola and pop artist Billie Eilish.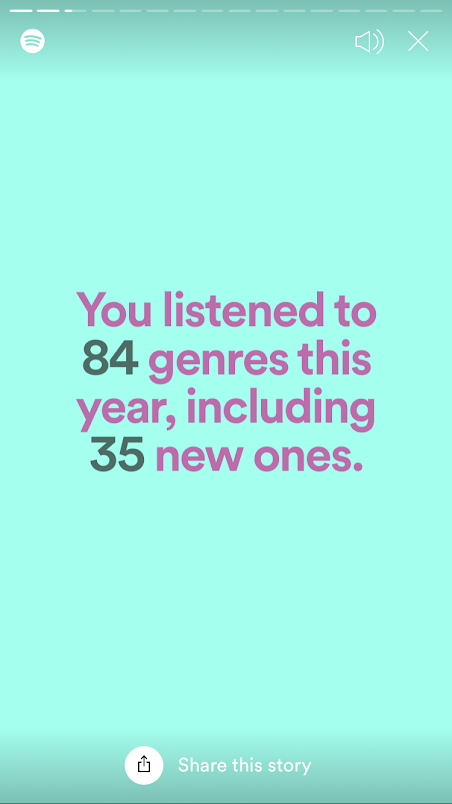 Although my music listening habits in 2020 mostly consisted of Dance Gavin Dance, I did browse quite a lot of other music in different genres.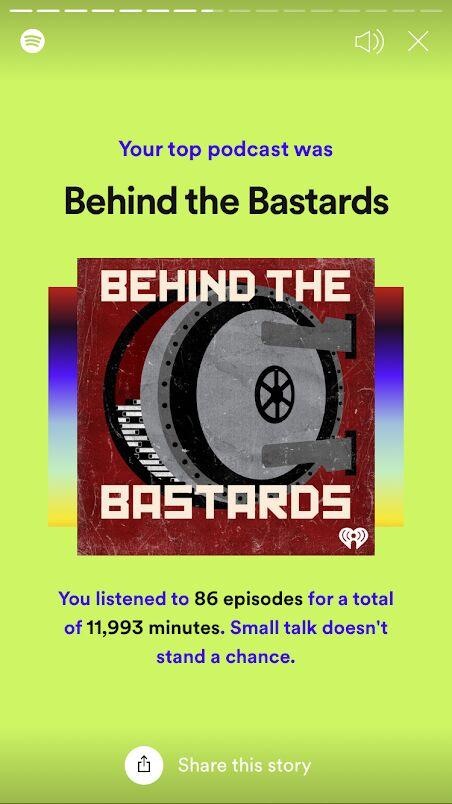 I didn't start listening to "Behind the Bastards" until around September, but it quickly became my go-to podcast. In each episode, host Robert Evans talks to a comedian guest about everything they don't know about some of history's very worst people.