My son, Harrison, loves chicken nuggets.
His favorite ones are shaped like dinosaurs and he particularly enjoys playing with his food during those meal times. The Tyrannosaurus Rex ones are his favorites and he relishes biting their heads off.
I decided to see if I could make a Meatless Monday, from-scratch version of nuggets — not dino-shaped though.
I wanted to try some baked tofu nuggets so that our 10-month old, who is starting to eat squishy solids, could try the tofu too.
I had high hopes. But alas, my son took one bite, chewed and promptly spit it right back out.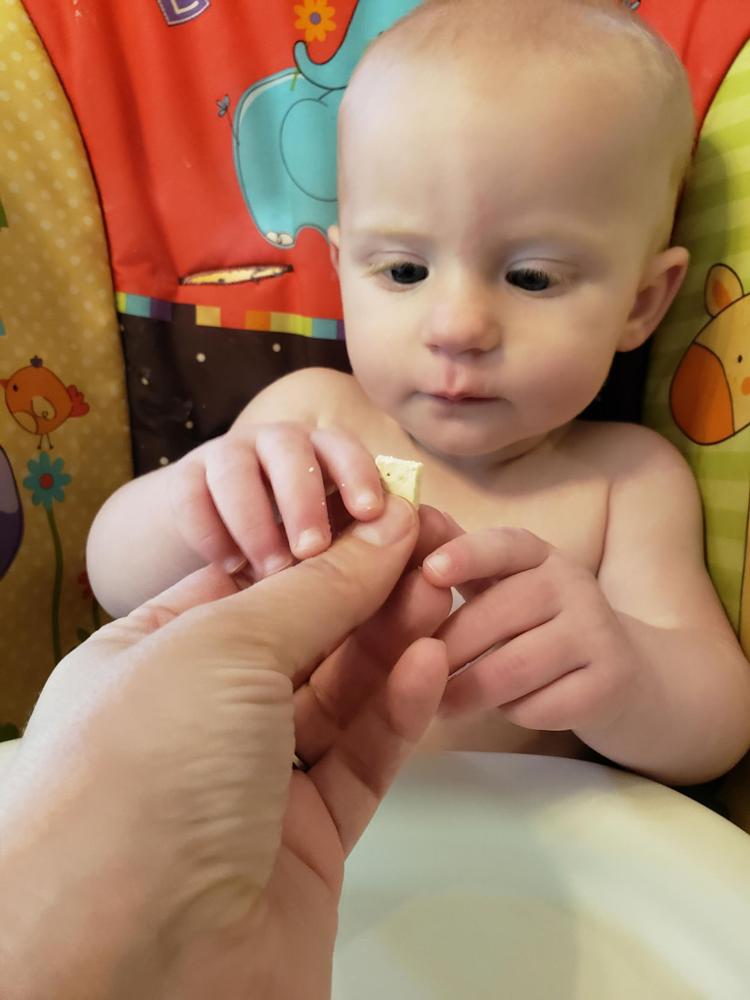 And that was that.
I haven't given up completely and might try my hand at a different recipe in the future as I sort of winged this one. 
I took one package of extra firm tofu and sliced it up, laid it on a paper towel-lined plate, laid some more paper towels on and topped it with another plate to help get some of the excess moisture out. 
After about half and hour, I sliced them up into nugget-sized bites, coated then sparingly with olive oil and tossed them into a bread crumb and spice mixture. I combined panko bread crumbs with some smoked paprika, garlic powder and a little salt.
Then I placed them on a cookie sheet and baked them at 350 degrees for 20 minutes. Then it was time to flip them over and bake for another 15. 
I won't be saving this recipe. If you've got some ideas for improvement let me know.
This mama is always looking for ideas for meals for a picky toddler. 
As for this take on my Meatless Monday experiments, this one was an unequivocal flop.