I love Mexican food. I mean, who doesn't?
And it seems that Mexican food is the perfect cuisine when you are looking to try out some new vegetarian options. 
It seems like it is a cuisine designed for different variations and recipes. It can be dressed up and made with lobster or dressed down and made with simple black beans. Everything is fair game.
For my last Take 5, we talked about cauliflower tacos. (My mouth is watering at the memory. Yum.)
And this time we've decided to try something with another Mexican dinner classic — enchiladas.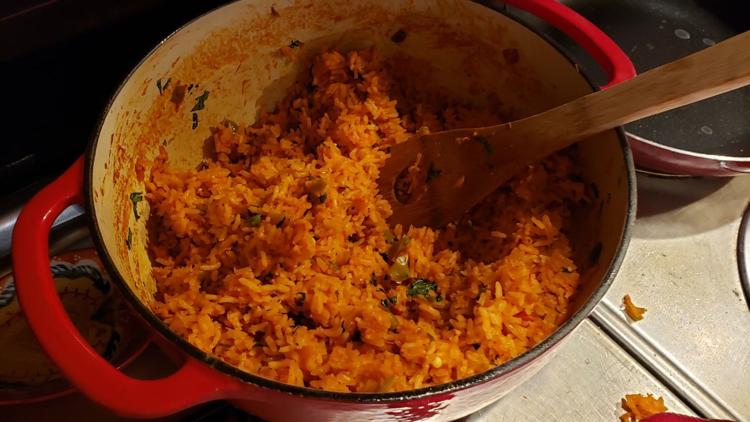 We love enchiladas. I enjoy that you can get creative with the filling, what kind of tortillas you use as well as what you serve as a side. One simple recipe can create a huge number of variations of the same dish.
And as a busy mom — simple and easy is the key. 
For these veggie enchiladas I decided to take inspiration from a recipe I found online on one of my favorite foodie blogger sites: skinnytaste.com.
She has a more than a dozen different recipes for different kinds of enchiladas as they are so versatile! 
We made her Butternut Squash and Black Beans Enchiladas. I learned while chopping up the ingredients that my son loves raw butternut squash. Who knew? He ate it like carrot sticks. He didn't like the enchiladas when they were cooked, but he's not a huge fan of mixed textures when it comes to his foods.
My husband was also not a huge fan. He didn't find them disgusting, but he did say they would be better with chicken.
Sigh. Kind of the opposite of the whole point of Meatless Monday.
I really enjoyed the enchiladas though and have been happily enjoying chowing down on my leftovers as we served it with homemade Mexican rice and some corn. 
Not bad for a Meatless Monday. If you like butternut squash, like me, it's a home run.