Before I begin, I just want to say that my heart goes out to the farmers and production workers who are being impacted by closures of processing plants in our area.
I know these times are hard, and I am praying for you and yours.
I will continue with my bi-weekly Meatless Monday recipe ideas, because this is something that continues to be important to me and mine. We love trying new things and I will continue to share our experiments with anyone else who might be interested. 
So I begin this Meatless Monday with a simple question.
Is there anything better than breakfast for dinner?
I am not one of those people who enjoy a huge breakfast in the morning. All that food right off the bat in the morning would put me right back to sleep.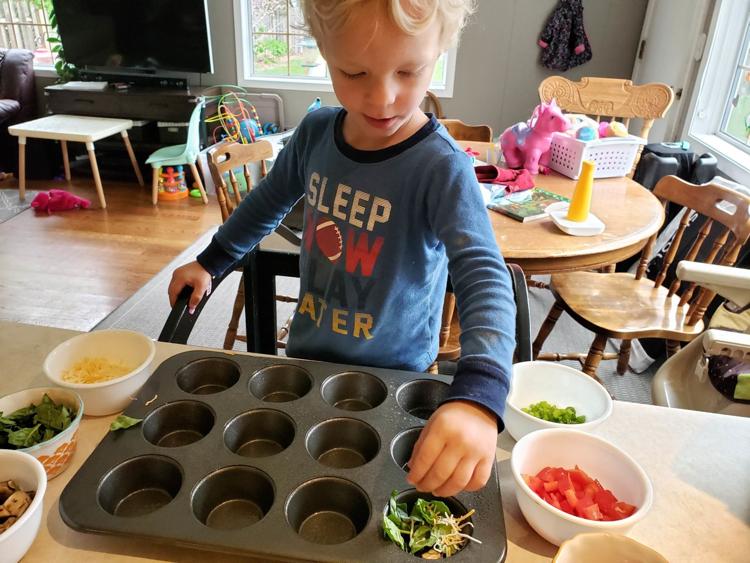 Also, who has time to cook all that food in the morning? Not me. Once my son wakes up, it's go-time. Breakfast has to be fast because he hits the ground starving in the morning. If I don't quick him food quickly he fills up on juice and Pediasure. 
So we don't normally have the luxury of a real breakfast. 
But breakfast for dinner, or brinner, if you will, now that we have time for. 
Recently, we decided to do breakfast for dinner, which would usually include the best breakfast meat of all, bacon, but alas, it was a Monday. Thus, no bacon. 
Along with our waffles, I needed to do something with some protein so we decided to do eggs. 
Scrambled eggs are great, fast and easy. But we wanted to do something a little more fun.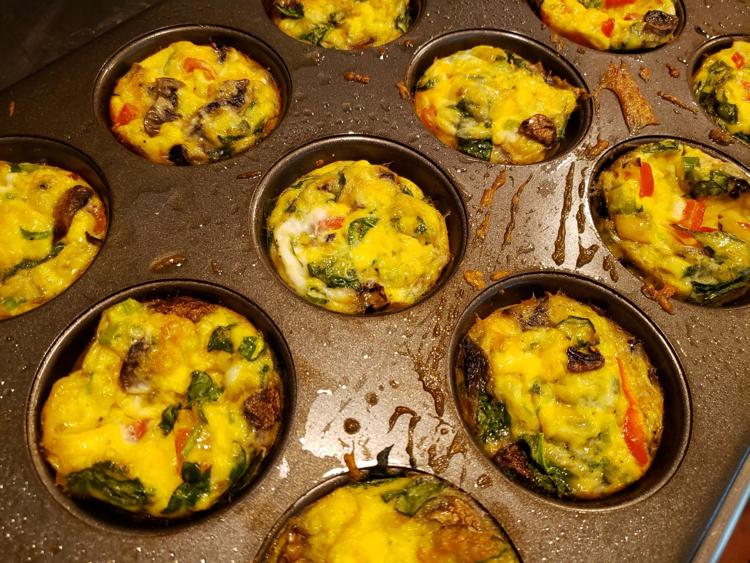 We decided to make some omelets baked in muffin tins. I cut up a bunch of different veggies and my three-year-old son had a great time mixing and matching veggies in different muffin tins. 
Spray the muffin tins with cooking spray. 
We used red peppers, mushrooms, spinach, onions, green onions, tomatoes and shredded cheese. Simply use what you like and fill up the muffin tins about ½ to ⅔ full with veggies.
Mix up 9-10 large eggs with some salt and pepper. (This depends on just how much veggies and other stuff you place in your muffin tins.) Fill up the muffin tins with the egg mixture. 
Place the muffin tins on top of a cookie sheet and place in 350 degree oven. Bake for 20-25 minutes until eggs are set. 
Overall, we had a lot of fun making these and my son really had a blast. Next time he is talking about putting faces on the "egg muffins." I'm not sure how we are going to accomplish that, but I'm willing to give it a try.