Two weeks ago when I first posted that my family was adopting Meatless Mondays and shared, what I thought was, an innocuous recipe for Veggie Spaghetti, I have to admit that I wasn't fully prepared for the result.
Man, do some people have it out for veggies.
Some were supportive of my family going sometimes-meatless. (Thank you for your support.) Others were … vigorously opposed. (I thank you for your passion.)
There was even one gentleman who vowed to eat twice as much meat on Mondays because he knew I wasn't eating meat.
Man, talk about devotion. 
But I am also, metaphorically, sticking to my guns.
It's Monday. 
And we are once again going meatless.
Bring on the pitchforks, just as long as you are spearing squash. 
This week's attempt at Meatless Mondays is inspired by two things, my love of Mexican and a recent trip to visit family in Rochester.
After church we went to a scrummy restaurant called Taco Jed.
They had wide a selection of tacos to choose from and I decided to go for one meat option and one veggie option. (See, I told you I still loved meat.)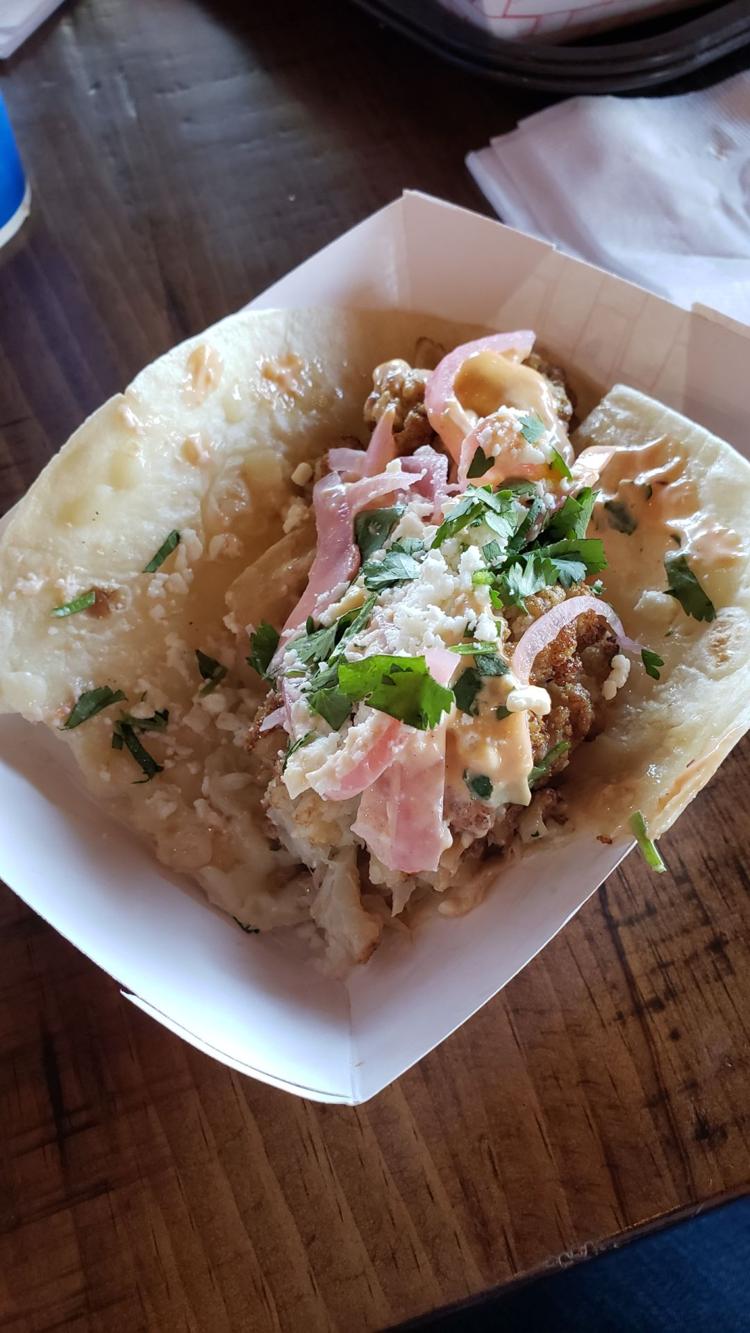 I had a steak taco that was pretty good, but the one to knock my socks off was one I was dubious about to start with. It was a cauliflower taco.
"WHHHAAAATTT?" I thought when I saw it on the menu.
My next thought was, "I've got to try that."
The taco was dubbed "The Flower Child" and featured cauliflower, pickled red onions, spicy aioli, feta and melted mozzarella cheese, and cilantro on a flour tortilla.
Two words. So good.
It was my favorite thing of all the different tacos that we tried. 
It was good enough that I am already planning on trying to replicate it myself at home.
Here are a few recipes that I found online that look like they might be similar to the cauliflower taco at Taco Jed. 
Roasted Cauliflower Tacos with Chipotle Romesco
Roasted Cauliflower and Chickpea Tacos