Breakfast for dinner is one of the best things on the planet.
This is a topic I've covered earlier this year in May when my family had omelets made in muffin tins for dinner one Meatless Monday.
This time around, I am taking it up a step and we made a frittata. 
It's slightly elevated from just scrambled eggs. We decided to throw some vegetables we had in our fridge already and call it "brinner."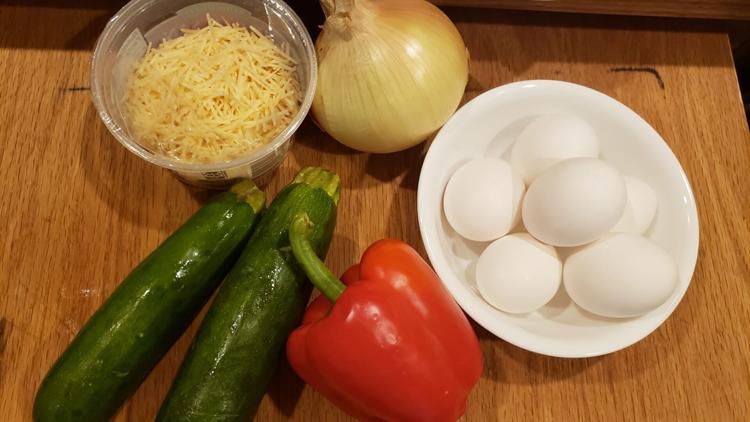 We had onion, tomatoes, zucchini and red pepper along with some cheese and eggs. 
To take it completely over the top, I caramelized onions, which takes about an hour and is kind of fussy to do, but the flavor is off-the-charts.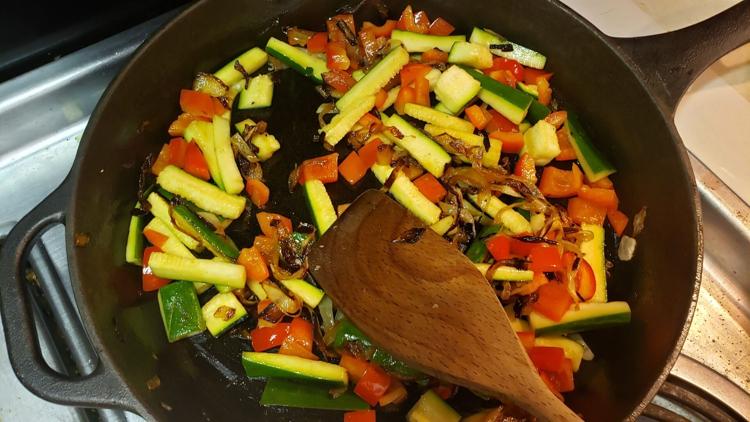 After the onions were yummy and dark brown, I added the other veggies and fried them up in a cast-iron skillet for a few minutes until they were partially cooked. Then I stirred up six eggs and poured them into the pan. I cooked them on the stovetop for 3 minutes and then put them in a 400-degree oven for about 15 minutes.
After it cooled down a little, we served it up with some sliced mango and a side salad. 
All-in-all a yummy breakfast for dinner and a good addition to our Meatless Monday recipe ideas.