Ever since I was inspired to start cooking more meatless meals I routinely scour blogs, the Cooking Channel's website and the rest of the internet for yummy vegetarian recipes.
In my searches, I have seen a lot of recipes for Indian food. I love Indian food, but my husband? Not so much.
So I held off, trying to find recipes that my whole family would love. But recently, on a frigid February day, I couldn't resist anymore. 
I knew right from the get-go, that the recipe I found for Crockpot Chickpea Curry, wasn't going to tickle my husband's fancy. But the promise of Indian spices wafting through my house all day followed by a warm, flavorful meatless meal was too much to resist.
Plus, I already had everything to make it and I did not want to venture out into the cold, cold, cold world outside.
The one ingredient that might not be readily available in your spice cupboard is garam masala. I had to special order mine online, so this recipe might take a little planning if you want to try it with all the spices.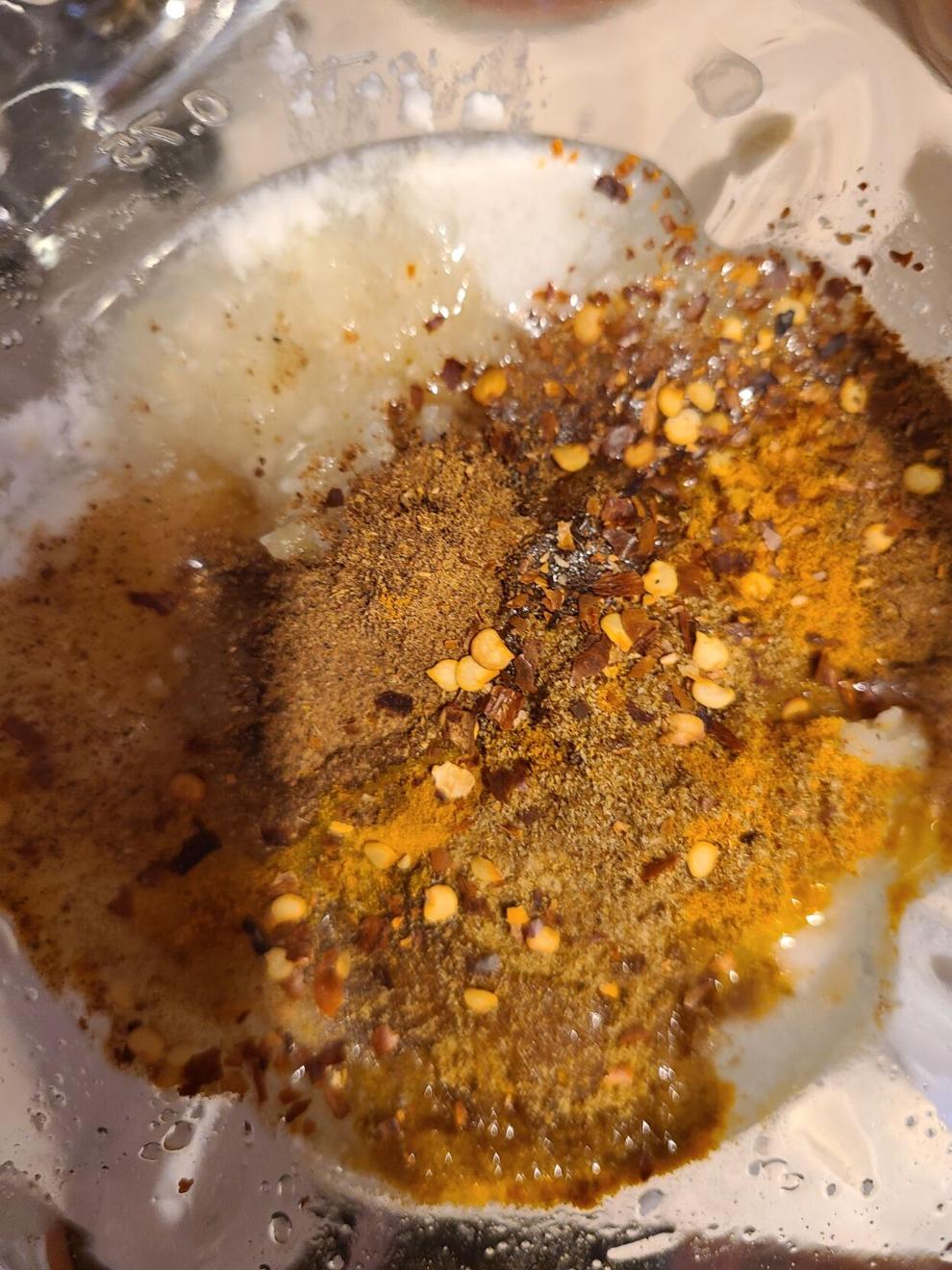 I blitzed the onion in my food processor and then sauteed the onions, garlic and ginger together for a few minutes to soften. Then I put them in a blender along with the spices, heavy cream and honey. It was the most beautiful golden color. I wanted to chug down the mixture in the blender right then.
But I resisted and mixed the spicy smoothie with chickpeas and sweet potatoes in the slow cooker. Put the lid on and let it cook on low for about six hours.
The house smelled like heaven and I couldn't wait to dig in. I made some jasmine rice and scooped up a healthy serving. 
It warmed up all the cold places inside and the flavor hit the spot. I wish I had added another ingredient to add another texture — maybe some green onions at the very end to add some freshness and a little crunch. 
When my husband walked in the door he sniffed, and asked warily, "What's for dinner?"
I called it. He wasn't tickled with this recipe.
He ended up having frozen pizza. 
Not a home run for this particular Meatless Monday, but I certainly enjoyed it. Added bonus, there are lots of leftovers all for me!