When I first started at The N'West Iowa REVIEW in Sheldon last August, I began giving then-managing editor Ty Rushing grief about his long history of having beefs.
Beefs with real people, beefs with cartoon characters, cargo shorts beef — the variety is endless.
"You call yourself easy-going, but I don't know anyone with as many beefs as you," I once told him, and I stand by that.
"You call yourself easy-going, but I don't know anyone with as many beefs as you," @noodlelydia to me.

This was after I told her the Clifford story.

— Ty Rushing (@Rushthewriter) October 5, 2020
What I never admitted to Ty is that I have a beef of my own, with none other than Canadian action star Keanu Reeves of John Wick and "The Matrix" fame.
The beef began just over a year ago, in late February 2020. I was a senior in college and attending the Associated Collegiate Press Midwinter National College Meda Conference in San Francisco. Interestingly, this all happened just days before everything shut down for the coronavirus pandemic, so my friends and I were blithely enjoying exploring San Francisco not realizing what was around the corner.
However, our conference was located at a hotel in the Financial District, where there is exactly nothing to do after the sessions ended for the day around 4 p.m. My friends and I were constantly having to order Lyfts to get to and from the hotel so we could find somewhere to eat and something to do for the evening.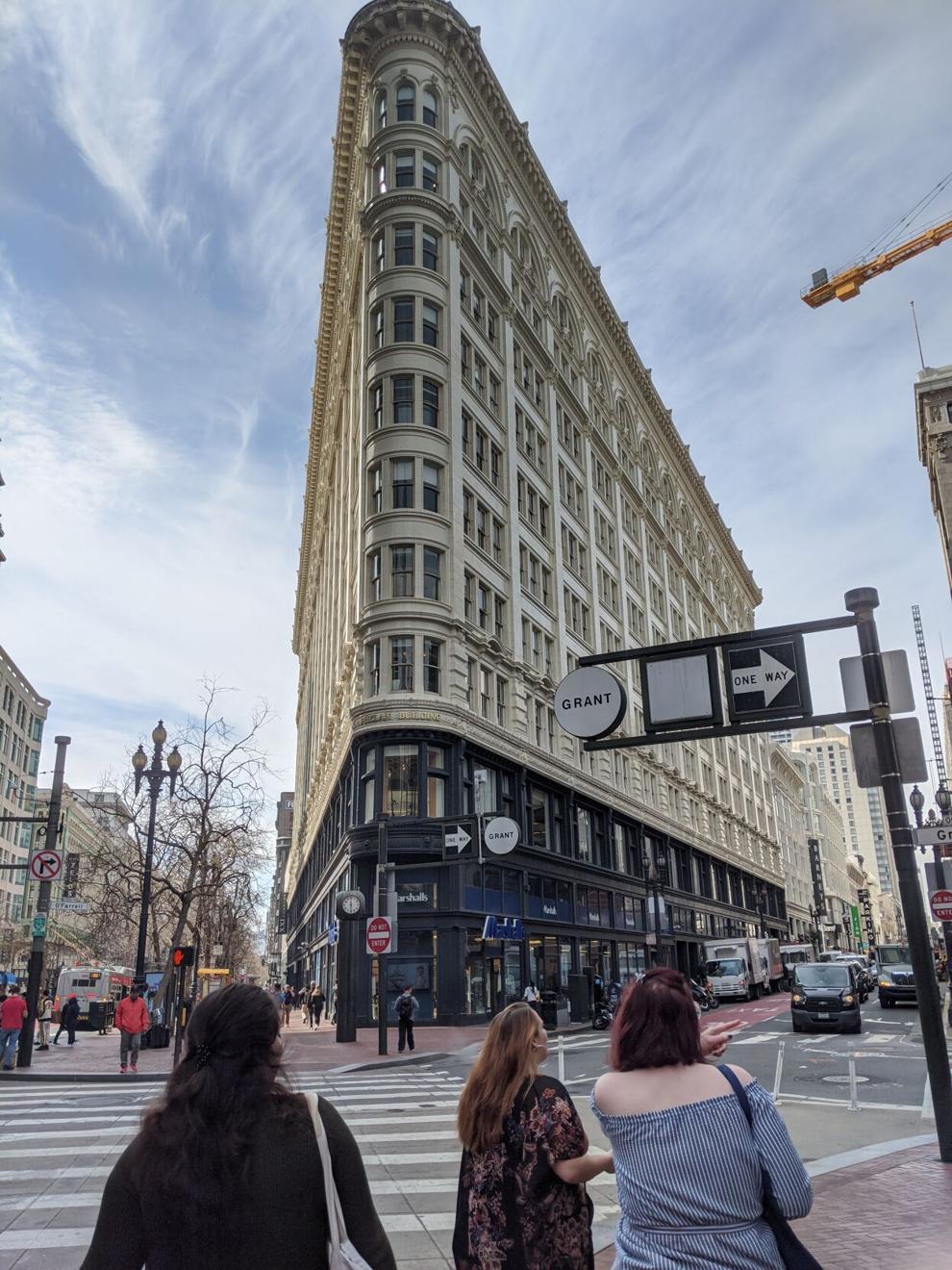 On the second night of the three-day conference, we went to Haight-Ashbury and spent hours strolling through thrift stores, drooling over records at Amoeba Music and having extremely good Puerto Rican food. We tossed around the idea of getting tattoos and pretended we weren't chilled to the bone because we're Minnesotans in California and we will wear shorts no matter what.
At around 10:30 p.m., with our teeth clacking and a light drizzle coming down, we decided to call it a night and ordered some Lyfts to take us back to the hotel so we could crash and prepare for the final day of the conference.
It took us 45 minutes to travel less than five miles back to our hotel that night, which even with San Francisco traffic is excessive. My friends and I were busy rehashing tips and ideas we'd gleaned from the conference and brainstorming ideas for future stories and photo projects, so at first we didn't notice.
However, I get carsick when I'm a passenger in a vehicle driving at night, so I kept looking out the windows. Somewhere around the 30-minute mark, I noticed that we kept being redirected by traffic barriers that hadn't been there the previous day.
"What's with all the construction?" I asked our Lyft driver, because I'm from Minnesota where there's always construction going on.
"It's for a movie," our driver explained, because he's from San Francisco where there's always a movie being filmed.
Further discussion revealed that apparently our hotel was mere blocks away from where filming for "The Matrix 4" was happening. I'm not sure how many city blocks were cordoned off, but we detoured for another five or 10 minutes before we finally looped around to our hotel at 11:30 p.m.
Tired, carsick and admittedly a bit cranky, I wasted no time announcing my beef with Keanu Reeves.
I just want to sleep but apparently our hotel is BLOCKS away from where filming for the new Matrix movie is happening which means it's impossible for our Lyft driver to get there. Keanu, I will fight you

Posted by Lydia Hansen on Saturday, February 29, 2020
Here is where I should probably mention that I've never watched a Keanu Reeves movie. The closest I've gotten is seeing 25 minutes of "The Matrix" (1999) and watching "Toy Story 4" (2019), where Reeves voices Duke Caboom — a Canadian stuntman and daredevil action figure.
It's also worth mentioning that I'm all of 5'4" and staff writer Charlie Hildebrand can attest to the fact that I am prone to trip over the carpet as I walk into the office.
Keanu Reeves is 6'1" and at 55 continues to do the majority of his own stunts — and his movies don't hold back on the stunts.
If this sounds like a match-up that will only end poorly for me, you're not wrong.
But I'm also stubborn as all get out, so the beef remains.