This is not an ode to Jimmy Buffet.
And no this is not a new twist to the "Fast and Furious" film franchise.
It's actually how my wife's dad and I caught a whole bunch of fish not long ago on East Lake Okoboji.
We started on West Lake Okoboji trying out a few new spots before making our way under the bridge to East Lake and a run of spots that have been pretty consistently good for us.
Since this recent outing came after Labor Day weekend, the amount of boat traffic on the lakes had dwindled down dramatically.
In fact, for large stretches of time we seemed to have the lake to ourselves.
At our first stop we anchored near a familiar buoy and within minutes started catching yellow bass and bluegill.
After a while the action slowed down and we discussed whether or not to move to our next spot.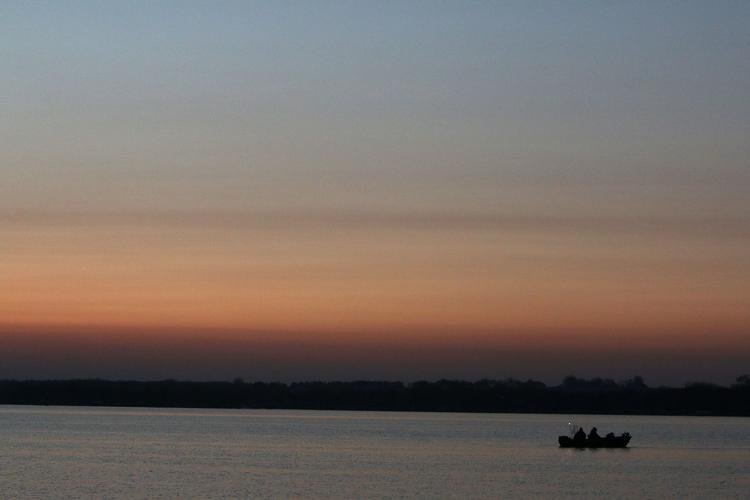 We decided to pull the anchors, but we didn't fire up the motor.
Instead we let Mother Nature lead the way.
In addition to the minimal boat traffic, there was a slight breeze that day and it just so happened to be blowing in the exact direction we wanted to go.
So we drifted.
And somehow it worked.
As we started drifting the action picked up and every once in a while we'd stop if a spot seemed particularly packed with fish.
Sometimes it seemed like all we had to do was start drifting away from a spot for the fish to get feisty and start biting again.
Eventually we were probably half a mile from our starting point.
We repeated our pattern a couple times gliding along the water at a leisurely pace while catching fish.
Not a bad way to spend a day in the Iowa Great Lakes.