Over the last month or so, it's slowly become clear that the most high-maintenance team member at the Iowa Information Sheldon office is my car. The way I know this is because it's been in to the shop three times for major repairs in a very short (and very expensive) window of time.
The start of my recent car woes was May 2, on my way back from a day of hiking at Blue Mounds State Park north of Luverne, MN. I was craving Starbucks, so I took the "scenic route" back to Sheldon and detoured through Worthington.
Alas, my venti dragon drink with light ice was not to be. Four miles out from the first Worthington exit on I-90, my car started losing speed. No matter how hard I pushed the pedal, the engine wouldn't kick up past 3,000 rpm, all while gradually decelerating.
First I couldn't hold 65 mph. Then I struggled to maintain 55. Hazards flashing, I pulled off at the first exit and limped into the Super 8 parking lot at 45 mph — all with the pedal to the floor.
One short tow later, my car and I arrived at Jeddeloh Inc. in Sibley. My co-worker Elijah Helton kindly stepped up to pick me up and bring me to Sheldon.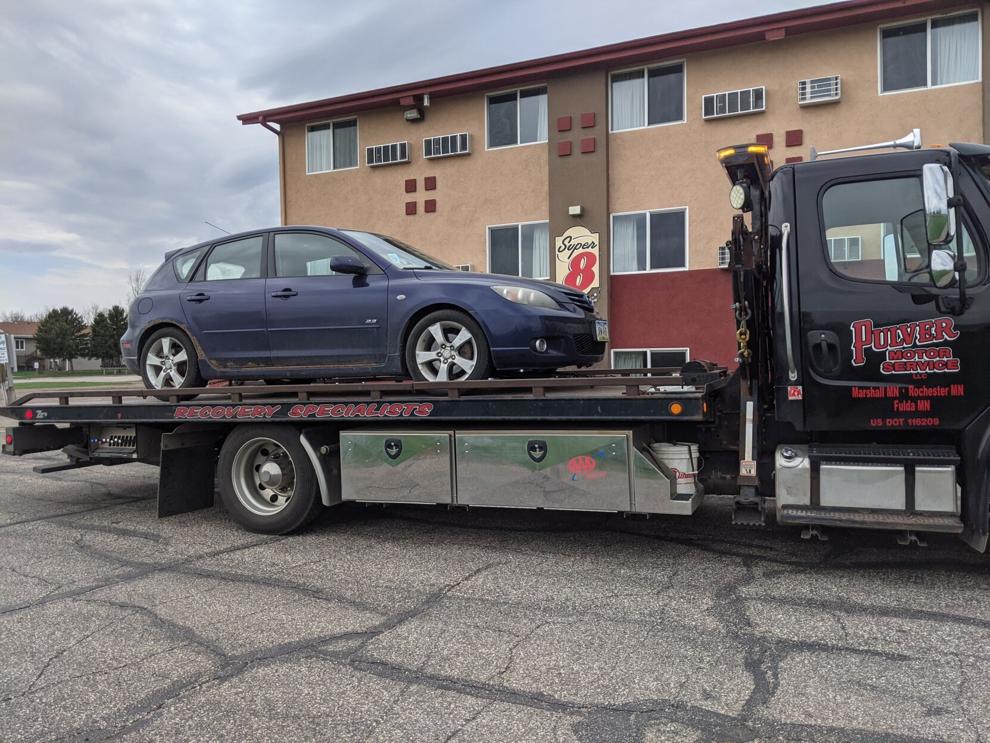 Unfortunately, my bad vibes for the day were not quite spent. I learned later Elijah got a flat tire minutes after dropping me off (sorry, Elijah).
A repair to the air intake had my car and I back on the road for several weeks, only to break down in the same way right before Memorial Day weekend.
This time I was a few miles out of Blue Earth, MN, driving home to spend the weekend with my family when my car started losing speed on I-90 again. I drove four miles on the rumble strips at 45 mph before finding an exit where I could safely pull off.
Still an hour from home, I called up my parents to troubleshoot. In the end I had my car towed 90 miles (yes, 90 miles) to Rochester, MN, where my dad's mechanic could do a thorough lookover on the vehicle and give me a better diagnosis and hopefully a lasting repair. However, since we dropped the car off Friday night before Memorial Day weekend, nobody was going to look at my car until Tuesday.
To get by, I borrowed a PT Cruiser called Scooter from my parents' fleet of used cars and drove that around N'West Iowa for a week. After coughing up cash for a hefty, hefty repair, I drove back to Minnesota to get my car. Naively, I assumed that would be the end of it.
Wrong.
Monday at 5 p.m., I parked at SuperHiTech in Sheldon to drop off my laptop for repairs (I've been having a tough time with technology lately). I walked out 15 minutes later and discovered the engine wouldn't turn over.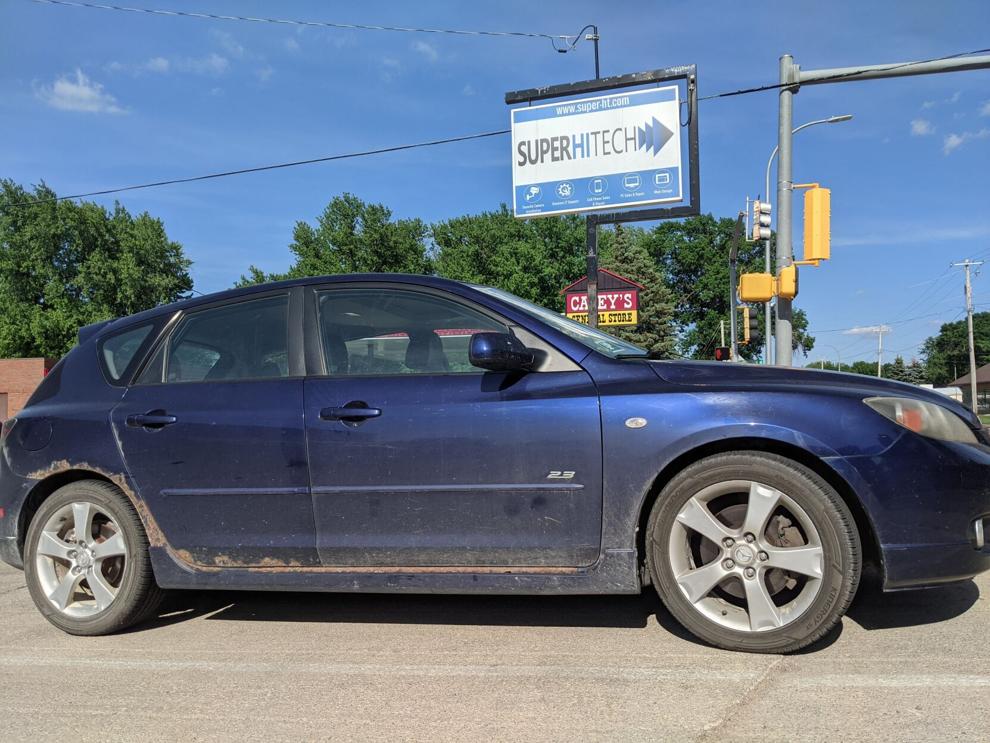 At this point I have Morgan Collision & Tire Repair in Sheldon on speed dial, so I called them up. My very next call was to my editor, Jeff Grant, to let him know I was once again stranded without wheels.
Here's the part of the story where I shout-out Ron and Sheila Rust of Rock Rapids, parents of managing editor Justin "Don't Start Fires" Rust. They came through Monday night with a loan of a van which I drove for a few days until mine was repaired. Thanks Ron and Sheila!
Today is day two of Lydia having her car back. Maybe it's too early to tell, but personally I'm hoping we've reached the end of this nightmare.
If not, I'm sending all future bills to jrust@nwestiowa.com.