ROCK RAPIDS—Getting a couple of races called off is fairly typical in the spring at Rapid Speedway in Rock Rapids.
Nothing is typical about the delayed start to the 2020 auto racing season.
The weather, which is normally the reason for any delay, was good in the early spring. The track was not able to open as planned due to the coronavirus pandemic.
According to Dereck Van Der Brink, promoter and track manager at Rapid Speedway, the schedule was just the start of the issues the racetrack deals with as it tries to get rolling again.
"Our first event was scheduled for May 1 and it got moved to May 15," Van Der Brink said. "Two races were postponed so far. We usually have a few rain dates on the schedule. So far that part hasn't been an issue."
On the positive side, the weather and the extra time to prepare has been useful for the track operators.
"We've had some time to look into what adjustments need to be made, and there is a lot of dirt work and things like that to do before the season," Van Der Brink said. "We were able to get all that done. We replaced the fencing in front of our grandstands and added fencing in some other areas."
Temporary changes
The track did open in early May for what is called a "test and tune" session.
"We try to let the guys who race here come in and get a couple of laps in," Van Der Brink said. "It gives them a chance to see what adjustments they have to make to get it running fast and gets them used to being on the track again."
When the racing begins, it will happen with no fans in the stands due to governmental social distancing recommendations.
"We can open, but there are no fans and our pit area will be restricted," Van Der Brink said. "We'll only allow 10 people per team and we're only using every other stall in our regular pit area. Since there are no fans there, we'll also use the area where they usually park as an area for our competitors."
The lack of fans creates more than one revenue concern, especially at smaller local tracks.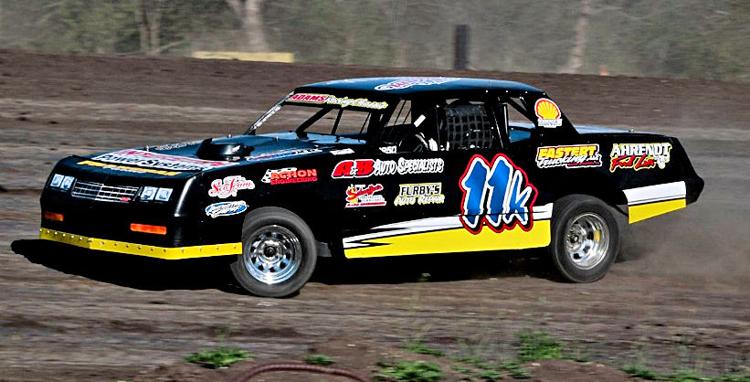 "We will broadcast our races on a pay-per-view basis on Advantage TV," Van Der Brink said. "We've had that available the last four years, but this is a little different. We don't have the fans that are coming in. We don't have them buying food and beverages and things like that. We do have our Speed Shop still available so you can buy photos and T-shirts of your favorite driver, but that's all online for now."
The nature of the sport means the pay-per-view broadcast is important to get eyes on the cars and the track.
"So much of our sport is sponsor-driven," Van Der Brink said. "We have the ads on the cars and on our billboards. Not only that, but you wonder if it will be as exciting without the fans. There is always that moment after you win when you are getting out of the car and you hear everyone cheering. No one wants to get out to an empty racetrack, but this is better than not having racing at all."
Van Der Brink was encouraged by the response to races held in South Dakota early in the month.
"They did it and they appeared to be very successful," he said. "That's what we're basing this on. There is some risk to it. If this ends up becoming normal, will people still watch? It's not just us.
"There are a lot of things that are going to be adjusted. Just how people do their work every day has been affected," he said. "Some of those businesses that have people working from home are going to start to wonder if they need that office space. There are a lot of things that are different right now."
Interest high
Van Der Brink said he's glad Iowa tracks are opening at the same time, thus avoiding the glut of entries from out of the region experienced by tracks in South Dakota.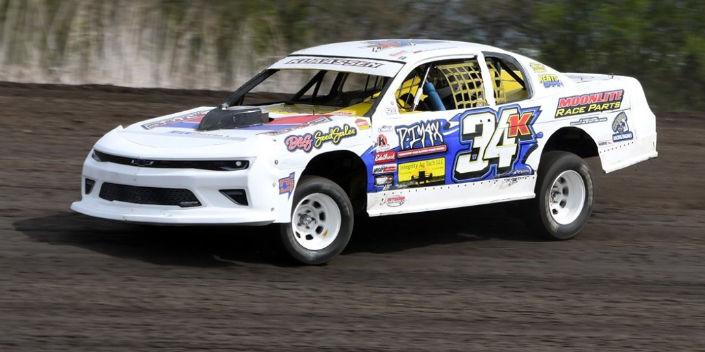 "We do have a few that will sometimes come from a ways away, but since most tracks in Iowa are on a similar plan, that's going to help with the whole social distancing thing. Everybody is more likely to just stay in their own area."
Fans interested in watching on Advantage TV are encouraged to go to that company's website.
"It's fairly easy. You just go to advantageracing.tv and you get a user name," Van Der Brink said. "Once you are on there, there's a list of all the different events they are covering."
There is usually a race card every Friday at Rapid Speedway during the summer. The season is scheduled to run from May 15 to Sept. 11.
The track features four classes of racing — Sportsman's, which is for entry level drivers; Hobby Stocks, B Modifieds and Stock Cars. The track will sometimes bring in a special class of cars for a feature race, but Van Der Brink said that seems unlikely this season due to cost concerns.
He said the drivers are still excited to get back on the track.
"We probably have an average car count of around 170 per night," Van Der Brink said. "We don't require any kind of early entry, but we've got about 60 guys who have preregistered already. We're not down by any means.