SIOUX CENTER—After nearly half a century in the profession, Ken Roseberry has given his final curtain call as a coach.
The 69-year-old assistant softball coach at Dordt University in Sioux Center announced his decision to retire after a coaching career that spanned almost 50 years.
The George resident said he knew before the season started it would be his last.
"I knew it, but nobody else did," he said. "I didn't tell anybody. I didn't want that to be a distraction to the team. So I just kept that to myself and my wife."
Unfortunately for Roseberry, the Defenders and the rest of college athletics, the season was cut short due to the coronavirus pandemic.
Dordt was off to a 13-8 start before the Defenders' schedule was stopped following the last of a series of games in Arizona on March 13.
Roseberry said he was not surprised the season was canceled.
"Everybody was pulling the plug and it just was a domino effect," he said. "It was just sad though because I knew it was going to be my last year anyway. I wanted to finish the season. We had a good team."
Roseberry said he still loves softball and teaching the fundamentals.
"I would continue to do that if it wasn't for the driving of the bus and the driving in the dark," he said. "I not only went with the team, I drove the bus all the time too. It just got to be too much for me."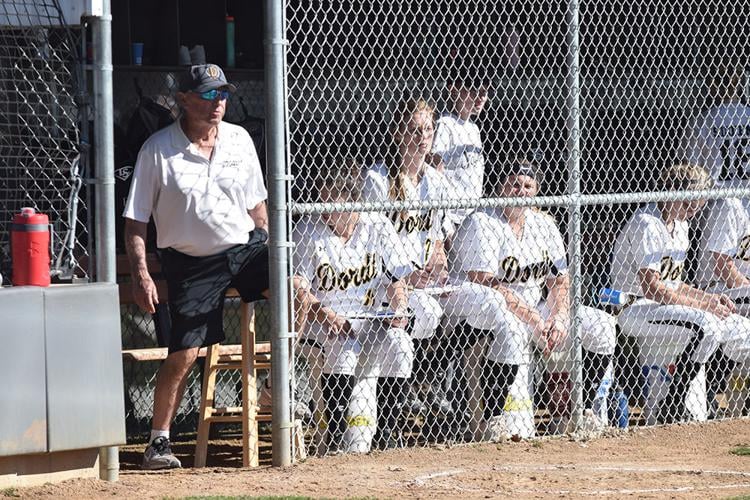 After graduating from the University of Dubuque in 1973, Roseberry coached seventh-grade boys basketball for a year at Harding Middle School in Cedar Rapids before leaving for a job in the George School District.
At George, Roseberry taught German and physical education while coaching girls basketball, girls track and softball. He also coached football, although mostly as an assistant.
He became the athletic director at George in 1986. George and Little Rock started sharing programs in 1990 to create George-Little Rock. He stayed at George-Little Rock until retiring from teaching in 2008.
Roseberry's competitive nature would not let him cut the cord completely. He took a job coaching girls basketball at Rock Valley 2008-10.
At the high school level, Roseberry won 504 girls basketball games and made four state tournaments in 1990, 2001, 2003 and 2005. He also won 696 softball games and earned state tournament berths in 1987 and 1988. In girls track, he coached 13 individual and relay state champions.
He was inducted into the Iowa Girls Coaches Association Basketball Hall of Fame in 2004.
Roseberry became an assistant softball coach at Dordt in 2008. Ironically, Dordt softball coach Jeff Zomer first met Roseberry in the early 2000s because, at the time, Zomer was dating one of Roseberry's players at George. The friendship between Roseberry and Zomer started through racquetball.
"I found out through this lady that he had an interest in racquetball and I liked racquetball," Zomer said. "When I started college at Dordt, coach Roseberry and I would play racquetball quite often. He would literally beat the snot out of me in racquetball."
Zomer said the friendship between the two grew as they played racquetball his entire time as a student at Dordt.
"Our relationship lasted long after my relationship with his player did," Zomer said.
Zomer became the head softball coach in 2009 while Roseberry was already on staff.
"It did not take very long for our coaching relationship to grow and blossom," Zomer said. "He has had a tremendous impact on basically my foundational coaching philosophy and my coaching style. He has just been a wealth of knowledge and support through that."
Zomer said it got to the point where the two coaches could share things with each other that they had not previously discussed and say nearly word for word what the other person was thinking.
"Whether it was a defensive situation, whether it was an offensive lineup or some drills that we wanted to do, it was unbelievable how our relationship continued to develop through that and how we were almost always on the same page," he said.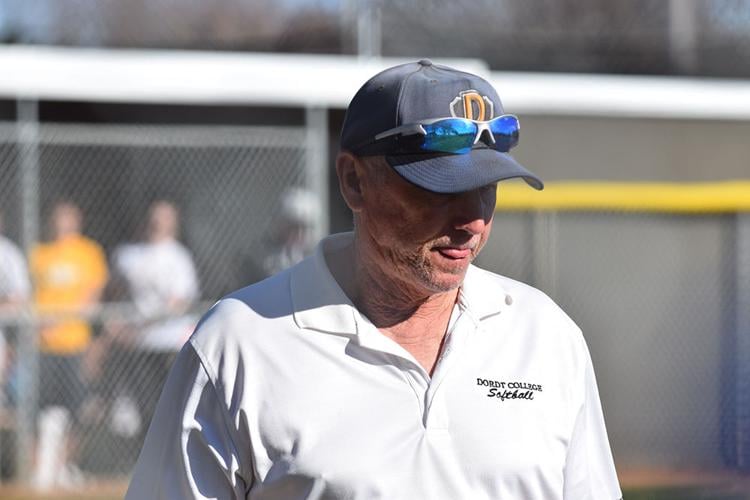 Roseberry said being around the players and teaching the game is what he will miss the most.
"I'm still a fundamental guy, call it old school if you want to, but to me it doesn't matter whether it's college softball, high school softball, high school girls basketball, whatever, it's all about the fundamentals and teaching those," he said. "We still did that at Dordt."
Roseberry added he will miss the interactions with the umpires too.
"When I got done coaching girls basketball, I missed the interaction with referees," he said. "I was always hard on them, but had some great relationships with some referees and some other coaches and everybody that played against me in softball, basketball, football or whatever it was. I'm just going to miss those relationships."
Roseberry said he still will go to games and support the Dordt softball team.
"It won't be as time-consuming obviously as getting there two or three hours before the game and driving the bus," he said.
Roseberry said he will continue to referee lower-level basketball games. He also likes to golf. He had a shoulder replaced about six months ago, but wants to play racquetball again.
"Hopefully, I can get back to doing that," he said.
Roseberry also recently inherited a dog and a cat.
"Hearing him talk about those pets with just pure joy was something that I will not soon forget, seeing how that brightened his life," Zomer said.
Roseberry also gets to spend more time with his wife, Sue.
"She was with me through thick and thin for 45 years of softball," he said.
Zomer said it will be difficult without Roseberry after having him as an assistant his entire coaching career.
"Moving forward beyond this is going to be different," Zomer said. "He left some tremendous shoes to fill and I will absolutely, without a doubt, miss having that man by my side."