REGIONAL—College athletes in the National Association of Intercollegiate Athletics could potentially make some extra cash starting in the fall, ahead of their counterparts in the National Collegiate Athletic Association.
At the NAIA fall meeting Oct. 5-6, the association will vote on whether student-athletes will be allowed unlimited outside compensation based on their name, image and likeness with no effect on their eligibility. That would mean NAIA student-athletes could earn money from places outside of the school they play for, like being a spokesman for a local business.
The NAIA originally was set to vote on the legislation at its annual convention on April 1 but it was pushed to the fall because of the coronavirus.
"They're probably a step ahead of the NCAA in the image and likeness compensation," said Matt McCarty, the football coach at Northwestern College in Orange City. "It's going to be interesting to see. I'm sure it'll pass because it's going to pass in the NCAA too."
The NCAA is looking at similar legislation, but will not be able to have it approved until 2021.
McCarty said he hopes the new legislation provides opportunities for Northwestern athletes.
"We have a lot of local athletes and maybe some local businesses that would want to help them out," he said. "Maybe it will lead to some opportunities for them."
McCarty said he is in favor of NAIA athletes profiting of their name, image and likeness and does not think it will be a game changer.
"Locally, you may see some opportunities for kids maybe through some advertising, but it's not going to be on the same level as (Clemson University quarterback) Trevor Lawrence, (former Louisiana State University quarterback) Joe Burrow or (former University of Oklahoma quarterback) Baker Mayfield," McCarty said. "The opportunity that they would have had, or will have, for those college students, it'll be a bigger impact at those bigger levels."
The NAIA schools are in a far different situation than the NCAA Division I schools like the University of Iowa in Iowa City, Louisiana State University in Baton Rouge or the University of Oregon in Eugene. Those schools have significantly larger alumni bases and have deals with television networks that produce millions of dollars.
Chad Hanson, the men's and women's volleyball coach at Dordt University in Sioux Center, said he is in favor of a more traditional model. Hanson has experience at the NCAA Division I level as the head coach at the University of Georgia and as an assistant coach at Georgia, the University of Iowa, the University of Idaho and Washington State University.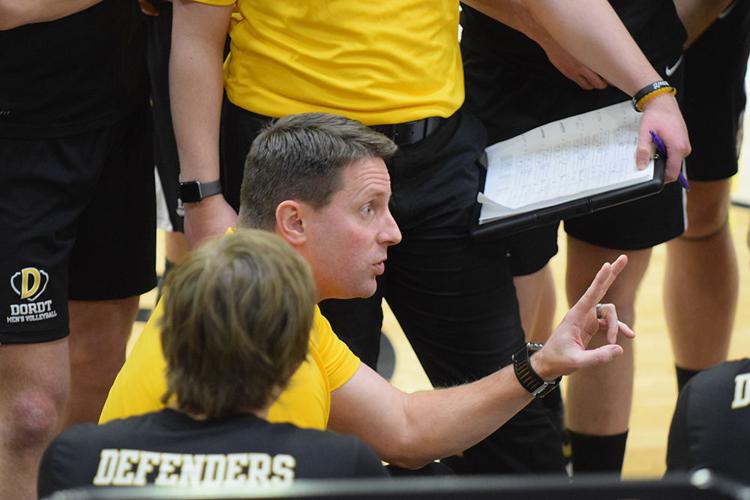 "The institution in trade, most often but not in every case, the institution is providing something back to that athlete in the form of an actual degree, a diploma," he said.
Hanson said there always are unintended and intentional consequences with new legislation in college sports.
"Money can be a main issue and problem when it comes to those changes," he said. "The love of money is the root of all evil it says in the Bible. It's not that having money is the root of all evil, it's the love of money. Athletes who make decisions purely based on the dollar, I have found in my years of coaching, that those athletes' satisfaction level of their experience based on pursuing the dollar is lower."
Brian Van Haaften, the men's basketball coach at Dordt, said he is in favor of athletes being able to earn extra money.
"I'm one of those guys that kind of thinks that players should get a little kickback for certain things once in a while that benefit somebody else," he said.
At the same time, Van Haaften said there still are issues with the new legislation.
"I would assume that maybe the schools in Sioux City would have an advantage because they have certain businesses that use TV ads a lot," he said. "They could use a Morningside or Briar Cliff player and then they could benefit by that a little bit."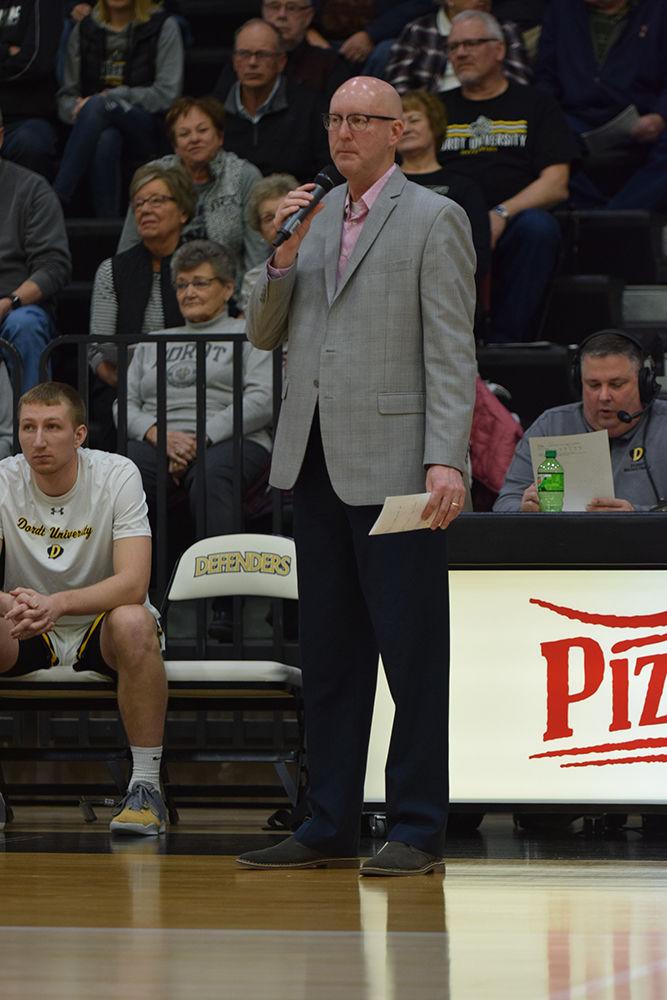 McCarty said he is not overly concerned about that.
"There will be some positive opportunities for student-athletes," he said. "That will be a positive for them and maybe give them some opportunities to maybe make some money during the season. Our guys right now, they work during the summer. I'd say about 90 percent of our players have a job in the summer where in the NCAA they're not allowed to."
Hanson said he is not worried about players choosing different schools because of more opportunities to earn outside money.
"I'm not concerned about losing an athlete for the sake of $1 or $1,000 or $10,000," he said. "If the athlete wants that kind of money they're going to be seeking out that kind of institution."
Dordt and Northwestern are members of the Great Plains Athletic Conference. Hanson also said he feels a sense of protection through the GPAC.
"I feel very comfortable that if our conference was to change, then I believe the conference schools would be on board and aware of what the parameters are in which we would shift into this new model of the athletes being able to make financial compensation beyond room and board and tuition," he said.
McCarty said he thinks the legislation passing would mostly be positive.
"Just like everything, there could be negative side effects if things go down that road, but overall it'll be some positives for the student-athletes," he said.