ORANGE CITY—Mark Kauk, girls cross country and girls track and field coach at Unity Christian High School in Orange City, is hanging up his spikes after his long run with the Knights.
The 66-year-old Kauk is retiring after 44 years of coaching.
Kauk, who also teaches science at Unity Christian and finishes the school year on May 23, said he decided to retire in late January.
"I wanted to give our administration enough time to look for a replacement for my teaching position," he said. "That's when I let them know."
Kauk helped guide the Knights' cross country team to a district title and eighth-place finish in the Class 2A team standings at the state meet last fall.
Unfortunately, Kauk didn't get the chance to finish the track season this year because of the ongoing coronavirus pandemic. In fact, it barely even got started.
Unity Christian had three weeks of track practice before Iowa Gov. Kim Reynolds recommended the closure of all Iowa schools on Sunday, March 15. The Knights were supposed to have their first meet of the season, the War Eagle Conference indoor meet at Dordt University, the next day.
"We had a practice on the 13th not knowing that was going to be our last practice," Kauk said. "We were thinking that we might lose part of the school year but certainly weren't thinking all of it and just didn't really realize that was going to happen."
Perennial winner
Kauk, who resides in Orange City, helped guide the Knights to five team state championship in cross country in 1990, 91, 94, 2011 and 12. He also had five second place finishes at the state meet in 1989, 92, 96, 2010 and 13 along with adding 14 district titles. Individually, he coached Yvonne Mennega to the 1976 state title when the state tournament only had one class for all schools. He also coached Sarah Pluim to the Class 1A state championship in 1991 and the Class 2A state title in 1992.
In track and field, Kauk coached Unity Christian to a team state championship in 1992 and a runner-up finish in 1993. Kauk won 34 conference titles in track and field, a number that could have been higher if the Knights were in a conference from 1990-93, and 11 district championships. Individually, he coached 13 individual state champions and five relay teams that took home the state title.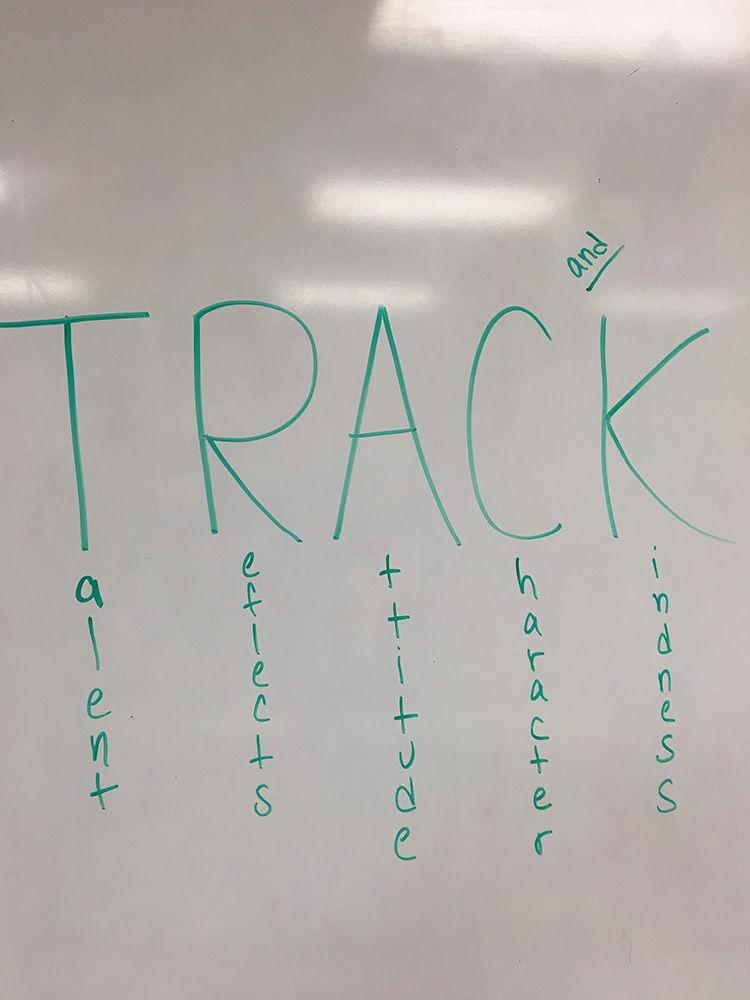 Kauk graduated from Dordt College in the spring of 1976. In the fall of 76, he took a job as a science teacher at Unity Christian and was the assistant girls coach to Glenn Vos in cross country, basketball and track and field.
"This has been a one-stop location," he said. "I started here and I'm finishing here."
Kauk became the head coach in girls cross country during the 1977-78 school year and the head coach in girls track and field during the 1978-79 school year. He was the head coach in girls basketball from 1982-86 and again from 1991-95. The last year of six-on-six basketball in Iowa was in 1993 and Kauk helped the girls basketball team transition to five-on-five basketball.
When asked for memories that stood out, Kauk mentioned the Class 2A district track and field meet in Cherokee on May 12 of 2011 as an unusual memory. About a third of the way into the meet, a thunderstorm caused a weather delay that lasted roughly two hours. Unity Christian hadn't qualified anyone for state all night. After the meet resumed, in the third-to-last event, Kayla Byl (now Kayla Groeneweg) finished second in the 1,500-meter run for the Knights with a time of 5:23.75 and Abby De Vries (now Abby Finley) placed third with a time of 5:26.86 to qualify for state.
"It was an incredible event of endurance and just mental tenacity," he said. "Then to finally break through and get somebody qualified for state, and then to leave the meet probably at 12:30 at night or something like that and still get home, it was just an unforgettable experience."
In the May 14 edition of The REVIEW in 2011, Kauk told sports editor Scott Byers about the event, "This was basically like running three different meets, a warm one before the storm, a cool quiet one after the storm, and a cold, windy marathon into the night. All the teams seemed to keep a positive attitude but fatigue and weather conditions definitely began to take a toll."
Transitioning to retirement
In retirement, Kauk said he prefers to think he's transitioning from one mission in life to another.
"One of my intentions is to be able to hopefully move into exploring possibilities of volunteering or working for a nonprofit ministry," he said. "That could involve something that's related to missions or it could be something educational related too."
Kauk said some advice he'd give younger coaches is to find a style that fits their personality and to become as knowledgeable about their sport as possible.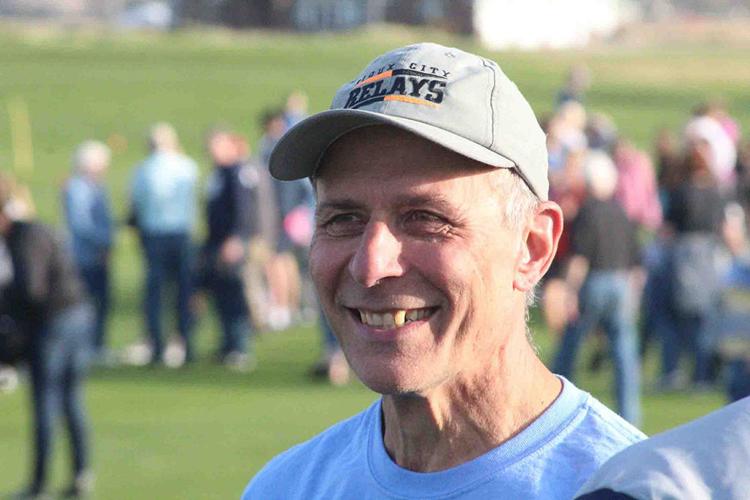 "You need to have a growth mindset," he said. "A growth mindset is where if you do fail at things you see that as an opportunity to grow. Your ability is not always what's going to determine your success. A lot of times your attitude and effort will raise you to that next level."
Kauk also added that teaching and coaching are ministries.
"It's a way of serving God," he said. "I've really tried to help kids see that running is a way of worshipping God."
Kauk said he considers himself a teacher just as much as a coach.
"A coach is a lot of things," he said. "A coach is a spiritual leader for your team, your mentor, your visionary. You help kids see their potential. That's an exciting thing to help them visualize what they haven't even dreamed that they could do. You can see that and provide a training plan and a plan to develop their mental and spiritual capacities too."
Kauk said the relationships he has built with the athletes is what he'll miss the most about coaching in retirement.
"I always make it my goal every practice to talk to every individual on the team and check in with them," he said. "How they're doing and what can we accomplish during the practice for the day, even just a brief encounter. I'm really going to miss that."
Kauk is also looking forward to visit his four sons and their families scattered across the United States.
"I want to be able to have some time to make some opportunities to visit them during the year at times when you're otherwise busy with your day-to-day job," he said.
Kauk said he had the privilege of working with great coaches like Wayne Westenberg, who coached volleyball at Unity Christian and is now an assistant coach at Northwestern College in Orange City; Glenn Bouma, who coached baseball, cross country, track and basketball at Unity Christian and was the athletic director there before leaving for Dordt University in Sioux Center where he eventually became the athletic director; and Barry Miedema, who coached basketball at Unity Christian. Most recently, Kauk will miss working with the Unity Christian boys cross country and track and field coach, Karl Kaemingk.
"Karl and I have spent the last 28 years coaching track together and 15 years of cross country and have loved sharing our passion for the Lord in these shared programs," Kauk said.