REGIONAL—While most sports and all the news surrounding them have completely stopped due to the coronavirus, one activity can be played almost as simply as before.
Esports, or video games, are as close to coronavirus proof as sports can be.
"All you need is proper hardware and an internet connection and you're good to go," said Northwestern College esports coach Cole Prescott.
The 23-year-old graduated from Northwestern in May of 2019 and took the job as coach in August.
Northwestern competes playing three games: "Overwatch," "League of Legends" and "Rocket League." The Red Raiders competed in "League of Legends" until Tuesday, April 14.
"It's changed things a bit for us," Prescott said. "We can't meet in our space on campus. All the students were sent home. We've done everything online, but we've still been able to compete. It's only changed things to a degree as opposed to completely shutting them down."
Prescott added that Northwestern's "Rocket League" and "Overwatch" teams do not have any official practices at this point.
"Some of our players have continued to practice together from their own homes," he said.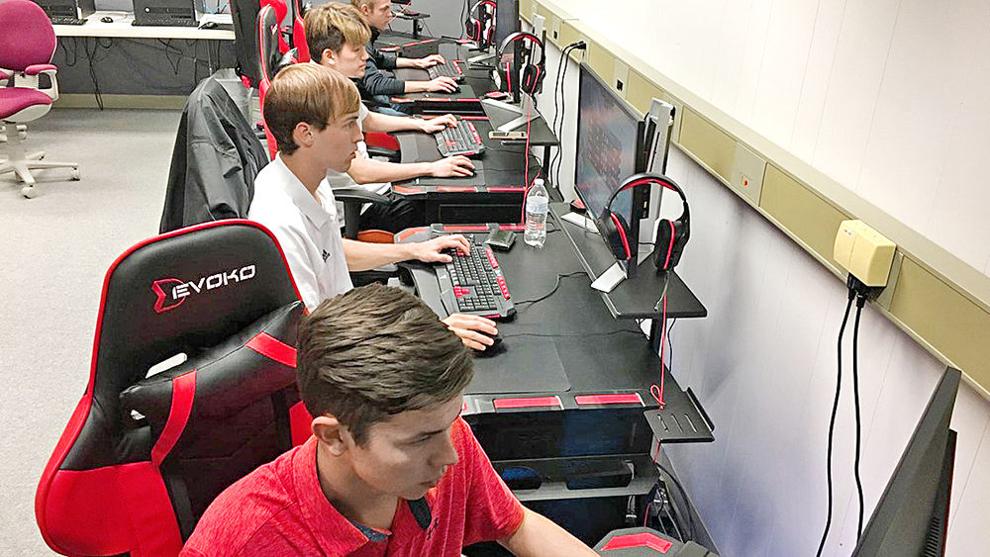 Daniel Stillson, a sophomore at Central Lyon High School, competes in esports. He said that he has played games more since the coronavirus started shutting schools and businesses down.
"You don't have too much to do," he said. "Your schoolwork is not that much, so I'm definitely playing more. You still get to talk to your friends and stuff like that while playing these games so that's really cool also."
Stillson said he last competed in a tournament earlier this year playing "Fortnite" and is looking forward to a "Call of Duty: Warzone" tournament that starts April 25.
"Playing regular games can get boring after a while, especially if you keep doing the same thing over and over in that game," he said. "Switching it up and going to a competitive side of gaming will really be awesome. You get to feel something different instead of just playing normally."
Stillson added that playing video games online is a great way to stay connected with friends during the pandemic.
"Some people were worried about students and their mental health going into this long quarantine and having to stay at home," he said. "Most of my friends and I, we're set. We have video games and we can talk to each other, play with each other and play with other random people."
Nationally there are even athletes who have switched to playing the video game version of their respective sport.
FS1, an affiliate of FOX, aired a virtual NASCAR race in March with a field made of NASCAR drivers. The ratings were strong enough that they moved to FOX and featured commentary from FOX's NASCAR broadcast team.
ESPN broadcast a tournament of NBA players playing "NBA 2K20," with Devin Booker of the Phoenix Suns winning the tournament.
"Esports is really growing during this time, which is really cool to watch because we kind of needed something to boost the esports scene," Stillson said.
Prescott said the coronavirus has shown the flexibility that esports provides.
"While everything else gets shut down we still have the capability, if we so chose, to practice and compete for the most part relatively unhindered," he said. "That's some benefit to the flexibility that we have that our traditional counterparts don't share as much. But whether you say that's a good thing or a bad thing, it just is what it is with the flexibility that we have."