SIOUX CENTER—Cooperative relationships are a key element to getting things done according to Sioux Center parks director Lee Van Meeteren.
Van Meeteren teamed up with Dordt University graduate student Nathan Endemano, who also is an assistant football coach for the Defenders and will be in charge of receivers this fall, to redesign the disc golf course at Children's Park in Sioux Center.
"The big thing for me is the relationship of cooperation, trying to work together with Dordt University and the city," Van Meeteren said. "Whenever we can kind of work together on things, we usually end up having a better product. Finding somebody that has passion and understands disc golf was the key thing for me."
Endemano is from La Habra, CA, which is in Southern California, and lived in Bend, OR, for several years. The two areas are hot spots for disc golf and Endemano is a fan.
He also had to do a practicum series, or real-world application of the things he has been learning, in the Dordt master's program.
Endemano, who is getting his master's in athletic leadership with an expected graduation date of the spring of 2021, saw an opportunity to combine his love of disc golf with course credit.
"I love the game and I want to continue to build it and grow it and I also love getting credit for my master's program while doing that," he said.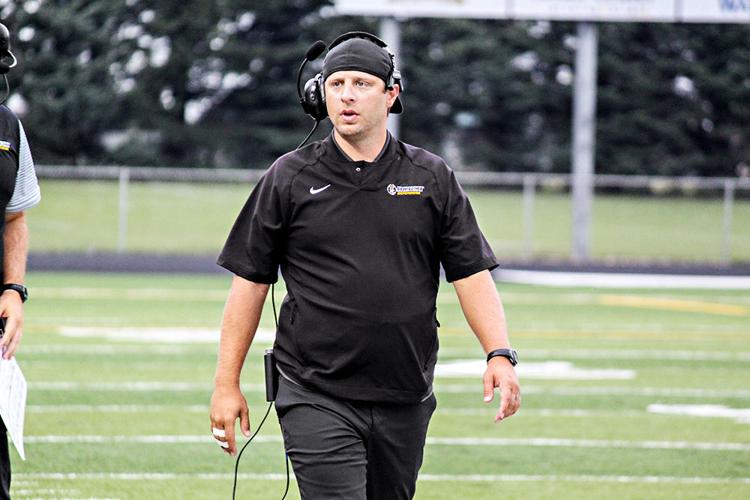 The 38-year-old said the course at Children's Park was not a great one.
"It functions well, but it doesn't have great design and they put it in pretty quickly," he said. "I selfishly would love to play a nicer course here in town and have that locally sourced."
Endemano talked to Van Meeteren last July and was given the approval in the fall.
"We've gone through a couple of revisions and the end result of what he was able to do is pretty spot on with how we want to do things in Sioux Center and doing things the right way and with a lot of quality," Van Meeteren said.
The course originally had nine tee pads and nine baskets. Endemano's redesign still will have nine tee pads but will add another nine baskets for 18 total.
Each tee pad will have two baskets, which will coincide with a gold course and a black course. If someone wants to play nine holes they can choose the gold or the black course. If they want to play 18 holes, then they play one color course first, then the other color after they are done.
Endemano noted that there were stakes for each hole with numbers on them, but nothing else previously.
The redesigned course will have yardages, hole locations, out of bounds and mandatories, which are obstacles. He also hopes to have signage that will include community branding or advertising space for local businesses.
Score cards will be available, physical cards and ones that are available to be downloaded digitally.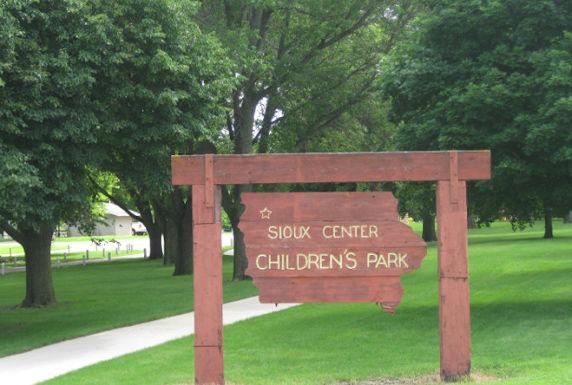 Van Meeteren said the anticipated competition date is mid- to late June.
"It depends on some of the deliveries of some of the baskets and the signage," he said. "They gave us some tentative dates. Nothing is in concrete, so we're shooting for the mid to late June and hopefully that works out for us."
Endemano said one of the most important aspecs to him is that playing disc golf at the newly designed course is mpt a singular thing.
"I really believe in community and what Sioux Center has to offer people in the surrounding community," he said. "When I used to play and travel a lot more, before my kids and all that stuff, you would try to find a course and you would try to find maybe a restaurant or things of that nature. There were things to do when you went to try to play a new disc golf course, similar to anything else when you kind of go on a little trip."
Endemano said he hopes people from surrounding counties and even people from Minnesota, Nebraska and South Dakota come to play at the course and spend time in Sioux Center.
"They're going to think, 'Hey, let's go play this really great course at Sioux Center. Let's go get a burger at the local restaurant and then we can go play at the water park,'" he said.
Endemano said Siouxnami Waterpark, which opened in June of 2019, has been great for Sioux Center.
"I'm hoping that the disc golf course will just then add to that appeal that people have to come visit a great little community that we have here at Sioux Center," he said.