SIOUX CENTER—A business model change this summer has led to more changes this fall for Vi Bella Jewelry.
Instead of being a direct seller, offering product through parties hosted by ambassadors Vi Bella changed its business model to be retail and wholesale dealer.
"With our previous model we didn't encourage people to buy directly from our Sioux Center office but that changed as our business model changed," said Vi Bella founder Julie Hulstein. "We now encourage people to buy directly from us, which meant having a store front was a good idea so that people can come in and shop on their own."
The result is that Vi Bella has moved its offices and opened a store visible from Main Avenue. The job-creation ministry officially opened its doors Oct. 29, at 24 19th St. SW in Sioux Center, which previously housed Dakota PC Warehouse.
Vi Bella is hosting a grand opening celebration all day today (Wednesday, Nov. 6), which will include some specials and door prizes. A ribbon cutting is also set for 10 a.m.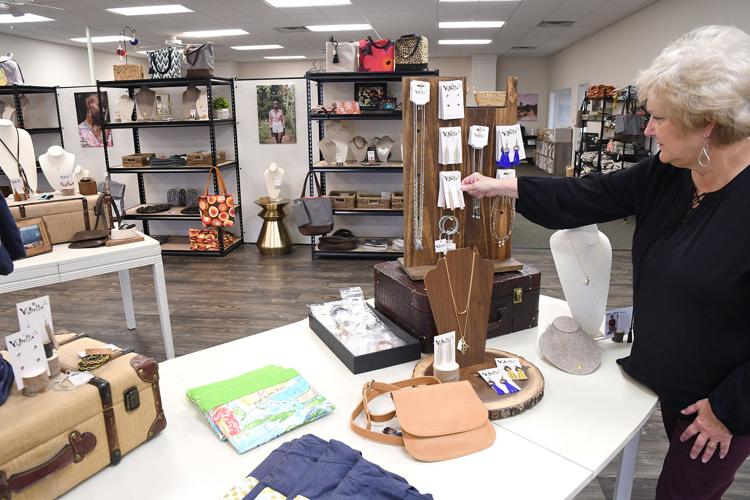 "It's amazing to be here," said office manager Marcia Rayman. "There's so much more room, more light — it's all around a great new space."
For eight years Vi Bella had been located in the basement of Bar K Cattle's office complex at 1275 Seventh Ave. NE.
"It was really too small for us," Hulstein said. "We often had people who wanted to come down and see what we had but couldn't do that well or we were a bit hard to find. We hadn't considered a move for a long time just because of our budget. But all of a sudden the timing was right, the space was available and it didn't take very long to make up our minds."
The 5,000-square-foot space was remodeled slightly to add a conference room as well as new flooring and fresh paint to brighten up the once black walls. Vi Bella has seven on-site staff and five regular volunteers who utilize the space.
"We had been in a basement, in a darker setting, for a long time; to have the brighter walls, large windows with natural light and elbow room for staff and our volunteers and now customers to look at our display items is just so refreshing," Rayman said.
Vi Bella means "beautiful life" and it's the business's mission to empower women and communities to live more beautiful lives through the employment of artisans in Haiti and Mexico.
"We live out our mission through the scriptural basis of this job — creation ministry, Micah 6:8: 'T​o act justly, love mercy and to walk humbly with God,'" Hulstein said. "We believe that justice happens when empowerment is created. Simply, jobs change individuals, families and communities."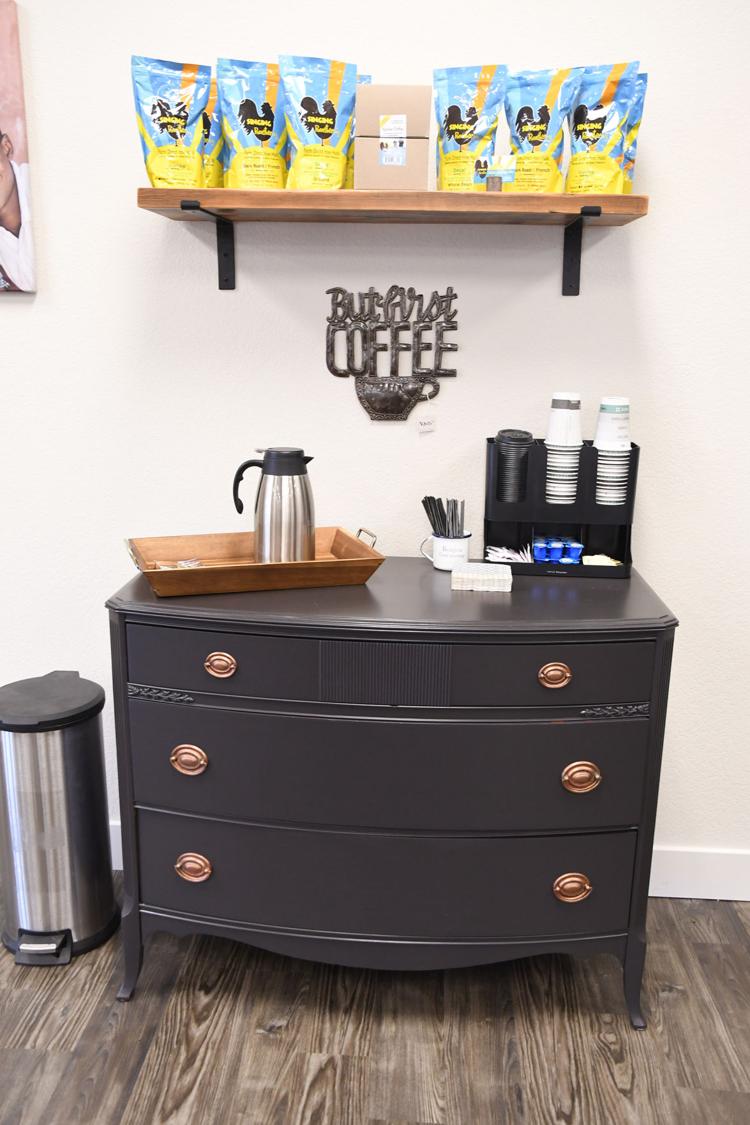 The products of those artisans as well as other fair trade goods from around the world can be found inside Vi Bella's new store.
There's also free coffee for visitors and some tables for any patrons who just want to sit while enjoying a cup of coffee or to chat with each other.
Store hours are 9 a.m.-5 p.m. Monday-Friday, and will be extended to 6 p.m. Wednesdays for the holiday season in November and December.
"We've been so busy with all the changes, we sat down together as staff recently to take it all in," Hulstein said. "It's mind blowing, humbling and exciting. This is stuff we never expected to see happen. It's a lot of fun."