SIOUX CENTER—The Sioux Center School District Board of Education heard at its Feb. 15 meeting a proposal to consider starting a fundraising program that's worked well for Sioux Center Christian School.
Dan Fedders, a father to three children who attended the community school, came to the meeting along with Kelli Van Roekel, Christian school's TRIP coordinator, and Marg Fedders, a TRIP assistant and sister-in-law to Dan.
Dan encouraged the board members to consider bringing in a version of the Christian school's Tuition Reduction Incentive Program, or TRIP, to the school system as a better means of raising funds throughout the calendar year. Van Roekel and Marg were present to talk about their experiences with the program.
As Van Roekel explained, TRIP raises money that goes toward a family's tuition costs at the Christian school. This is done by the TRIP office's purchasing gift cards at discounted rates from businesses to then sell to families who have or plan to have their children enroll at the Christian school.
"So if we buy one $100 gift card from a local business, let's say we get a 5 percent discount and I only pay $95. We get the full $100 card. That 5 percent is then put on that family's tuition account. So they get the direct benefit when they buy that gift card," she said. "It doesn't sound like a lot, but it adds up quickly."
A fraction of the money raised goes to support the TRIP office and the salaries of its staff, making it a self-sufficient program for the Christian school.
The gift cards offered by the TRIP office are for frequently used purchases, making them an easy buy for families. The most popular gift cards are for gas, groceries and eating out.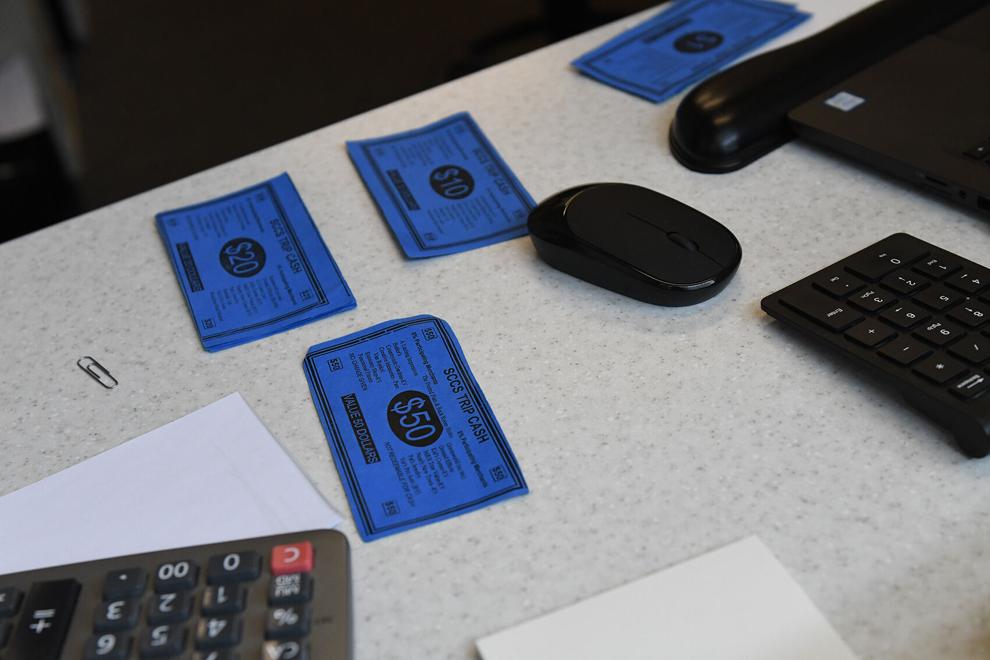 "A typical family that just does their basics through TRIP, they can get anywhere from $600-$900 a year," Van Roekel said. "It's a huge benefit and our families are grateful for it. It doesn't take a lot of extra effort to come in and get a gift card."
Setting up such a program for the school district would take some work, but Van Roekel said the Christian school's TRIP office could take the lead and run the program for Sioux Center School District, at least to get it started.
If pursued, it'd be another example of the beneficial partnerships the Christian and public school have to improve opportunities for the community's youths, Dan added.
Dan said one of the downsides of school fundraisers is that might rely on selling items not usually needed.
As he explained in a separate interview, "It's tough to have kids sell light bulbs, salt, Butter Braids, all these things."
The idea for this came up in a Sunday dinner conversation with family, including Marg, that a more practical option for public school supporters to fund different school activities could be beneficial.
"The reason it came up was that it's a concept that it's something we do every day, and all it does is require you to get gift cards," Dan said. "Everybody goes to Hy-Vee or Walmart or wherever. This is just a simple process … and it generates money for the school."
Although TRIP is commonly associated with private education, there are examples of it being used at public schools.
Van Roekel said the MOC-Floyd Valley in Orange City and Central Lyon in Rock Rapids are two school districts that have programs like this in place to support their music boosters, athletic boosters and student council for homecoming, prom and other such events. Those uses could be replicated in a hypothetical version of the program at Sioux Center's schools.
"There are many different avenues you could use it for at your school," she said. "The way you guys fundraise at different places, this could possibly take the place of those. Let your money work for you instead of having to fundraise."