SIOUX CENTER—A Tour of Homes event is returning to Sioux Center this holiday season, courtesy of the Sioux Center Health Foundation.
The event is set for 4:30-7 p.m. Friday, Dec. 9, or 8 a.m.-noon Saturday, Dec. 10. It's one of the many activities included the Sioux Center Chamber of Commerce's Hometown Holidays weekend.
"We're excited to bring this event back to the community," said Sioux Center Health Foundation director Dorenda Oostenink, noting she's helped family in Hull organize the event that community has. "It was really fun seeing how much joy this event can bring. This kind of event, too, is a good way to get out and see our community as well as be able to give back to the community."
The Tour of Homes showcases five unique locations, including a home and machine shed on an acreage, two new home builds, one new condo unit and the newly constructed Main Street at Crown Pointe Estates.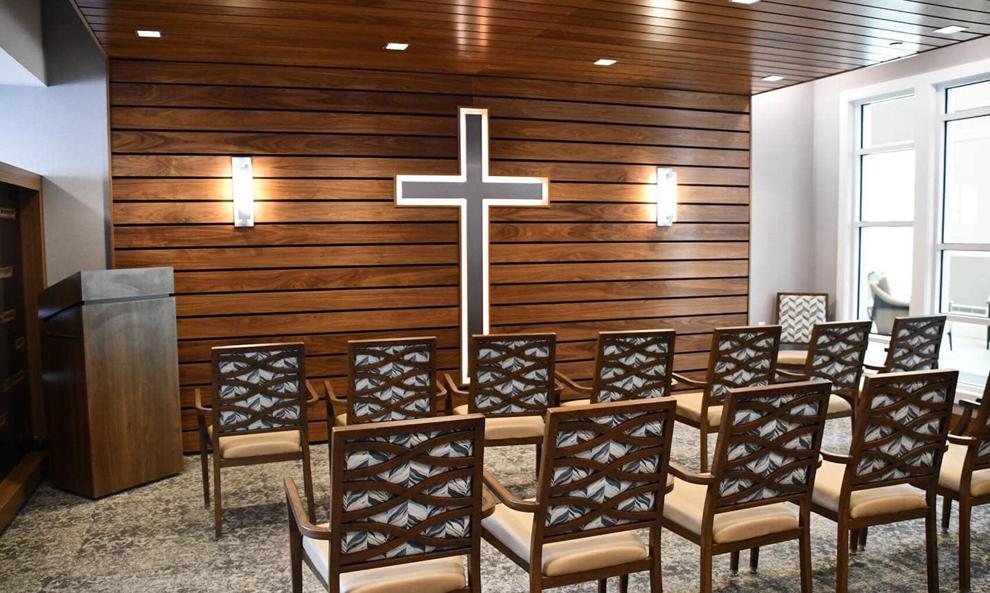 "We're excited to invite the community into our Main Street area on the Crown Pointe Estates campus as the space was designed for community, for togetherness," Oostenink said. "It's been a long time coming, and this is a great opportunity for a variety of people to get to see it."
Main Street includes a pub, chapel, community room, salon and cafe that are open to serve the residents of Crown Pointe Estates as well as the community.
Tours will begin at Terrace View Events Center in Sioux Center. There, participants will receive their map and directions to the homes. Participants will travel to the homes in the same order, which is why there are 50 tickets for every half-hour to reduce overcrowding for parking and inside the homes.
For an additional $5, participants can also register to win a chance for them and up to 12 other people to join a VIP chauffeur for the tour either Saturday or Sunday. The winner of this will have the opportunity to choose their start time, regardless of their ticketed time. There will be two winners, one for Friday night and the other for Saturday morning. Winners will be drawn Friday morning.
Oostenink is also excited for the cause the event supports, as all of the proceeds raised will go toward Sioux Center Health's new Infusion Center, opening January 2023.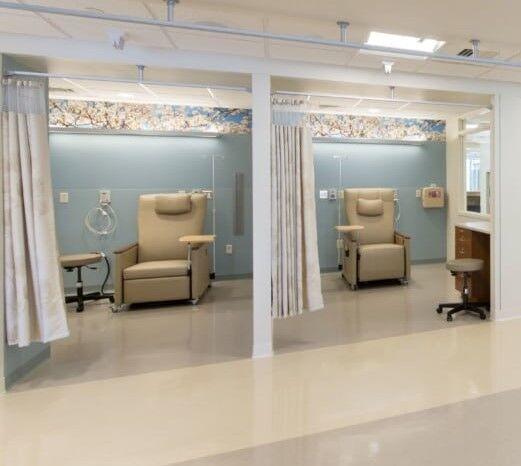 The Sioux Center Health Infusion Center, located with the emergency department and utilizing the same entrance as the ER, will have five bays and one room set aside specifically for patients in need of infusions — a growing service area for the hospital in the last two years, according to Sioux Center Health CEO Cory Nelson.
"An IV medication a person is in need of on a regular basis is considered an infusion," Nelson said. "That's everything from the medications you receive for a cancer treatment to antibiotics. Also, during the COVID pandemic, we did a lot of infusions to help reduce the severity of symptoms."
Infusions are currently administered in the hospital's same-day surgery area.
"That's not ideal for scheduling because we need those rooms for same-day surgery first," Oostenink said. "To work around that schedule can be tricky and limiting."
That keeps people traveling more frequently to Sioux City or Sioux Falls for their infusions as well.
"By adding an Infusion Center we can better serve our communities by being able make the service more convenient for our patients," Nelson said.
Remodeling existing space within the hospital rather than building another facility creates a flexible space for hospital use.
"As a rural health care faculty, we have to look at how we can maximize all the space and we can do that by having spaces serve multiple purposes," Nelson said. "Placing the Infusion Center within the hospital makes it accessible to people as they can come right in the ER entrance.
"Having it within in the hospital allows for shared staffing for other areas within the hospital. If we had a separate building, we'd have to have separate staffing.
"Goodness forbid there's another pandemic in which we would not want to take such patients through the whole hospital it get treatments, this provides that centralized space.
"By attaching it to the emergency room, it makes our ER expandable to serve the growing needs of our ER because as our community grows, the number of ER visits grows. Our ER has six rooms. One multivehicle accident can use up that space quickly and may leave us with needing more space. With the Infusion Center complete, we'll have that possibility."
Tickets are $35 and may be purchased online at qtego.net/qlink/siouxcenterhealth.
For questions regarding ticketing and/or the tour, call 712-722-8415.