SIOUX CENTER—A group of Sioux Center High School juniors is enjoying their moment of internet fame after one of their videos went viral.
At about 13 seconds long, this video has exploded on the video-sharing social media platform TikTok, with 7.4 million views and 1.6 million likes as of Monday, Nov. 30. It was posted Sunday, Nov. 22.
As "Be My Baby" by The Ronettes plays, Ty Hulshof takes out a dish from the oven: a big glass pan loaded with peas. An overview shot of the table, surrounded by his friends, displays a whole spread of nothing but peas for the group to eat. Peas are poured into glasses for them to "drink," as one friend spoons peas into his mouth with a large kitchen knife.
Hulshof and his friends — Matt King, Cole Schut, Brett Schouten, Christian Vietor, Isaac Roskam, Caden Plasier — made the video to poke fun at what's being called "Friendsgiving," the idea of celebrating Thanksgiving with friends rather than family. It's an idea that's been around for many years, but it's especially taken off online this year.
The peas — about 20 pounds of the stuff from frozen bags were used — were King's idea, and the video was shot at Hulshof's family's home.
Schut said peas were the food of choice because it was random and not a popular vegetable. It was something he figured would have people wondering to themselves, "Why that?" The green color also has the benefit of standing out well on the camera.
Some people thought it was green M&M's at first, and people have made suggestions for follow-ups in the comments.
These Sioux Center High School juniors like to joke around, and this joke has gotten them more attention than they anticipated.
Schut was the first to realize the video had taken off late Sunday night as he was working on some procrastinated homework. The last he saw before going to bed around midnight, the video had garnered around 15,000 views, and by Monday morning, it had gotten to 200,000.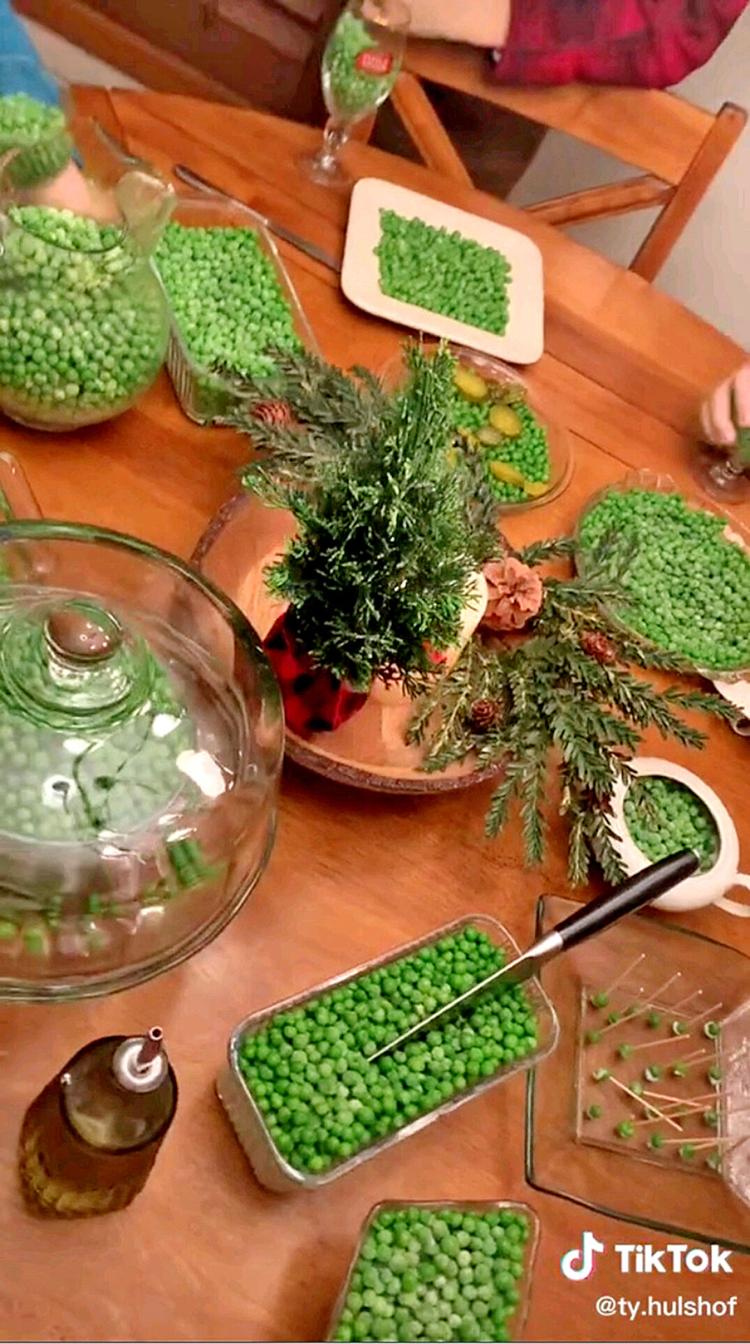 "When I woke up Monday morning, my phone's notifications were flowing through. My phone could barely keep up with it," Hulshof said. "Then I opened the app and I was really blown away."
During school, they'd check on their video between classes. For a while on Monday, the video was growing at about 2,000 likes every minute.
Hulshof has been surprised not just at the video's numbers but also the requests from others to use their video.
"A bunch of outlets on Instagram that have millions of fans have reached out to me to ask if they could post our video," Hulshof said. Permission was given to some Instagram pages. "These are some pages I've followed for a while, too, so to see our videos on that is incredible."
They do plan on making more videos on the future, although it won't be a repeat on this one.
"We're going to see if we can branch off and see if we can get lucky once again with another good video," Hulshof said. "It's absolutely something we want to try again."