SIOUX CENTER—Sioux Center High School industrial technology students have donated decorative signs of their own design to health care workers at Sioux Center Health and Promise Community Health Center.
It's all part of an effort to incorporate altruism in a class project, according to John Doornenbal, the high school industrial technology teacher.
So far, more than 20 pieces have been donated to the two entities, with more still being made.
The idea for this came about spontaneously, Doornenbal said. As a regular part of class, he has students work with the CNC router and computer aided design (CAD) and manufacturing (CAM) programs. Students are tasked to draft a design that's then sent to the router, which then follows instructions to cut the design into a block of wood. The block is fastened to the CNC router table, with the router than moving along rails to make its cuts.
In a normal semester, Doornenbal has students use this to make a project for themselves, usually a clock or a decorative sign.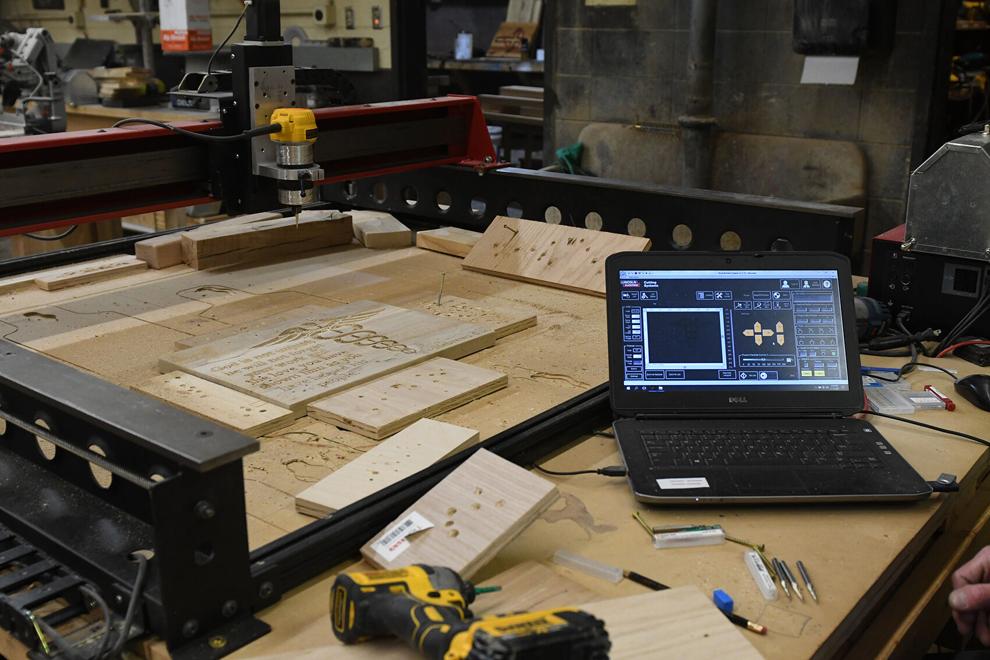 But this semester, Doornenbal wanted to see if this class work could be used to boost the spirits of others, particularly those who've been under a lot of stress during the coronavirus pandemic. So, he asked his students if they'd be OK with designing pieces for health care workers.
"They enthusiastically said yes to that idea," Doornenbal said.
After giving the students some guidelines, Doornenbal said the students are in charge of coming up with designs themselves.
There has been some trial and error in the process. Sometimes epoxies don't work well with a certain wood or mistakes with paint are made. But it is a class project, too, so that learning process is still valuable, Doornenbal said.
Most of the projects the students have come up with are made from spare wood or even cabinet doors with an uplifting phrase or Bible verse. Some of the signs have an image included, while other students opt to do a logo or an image like a city skyline.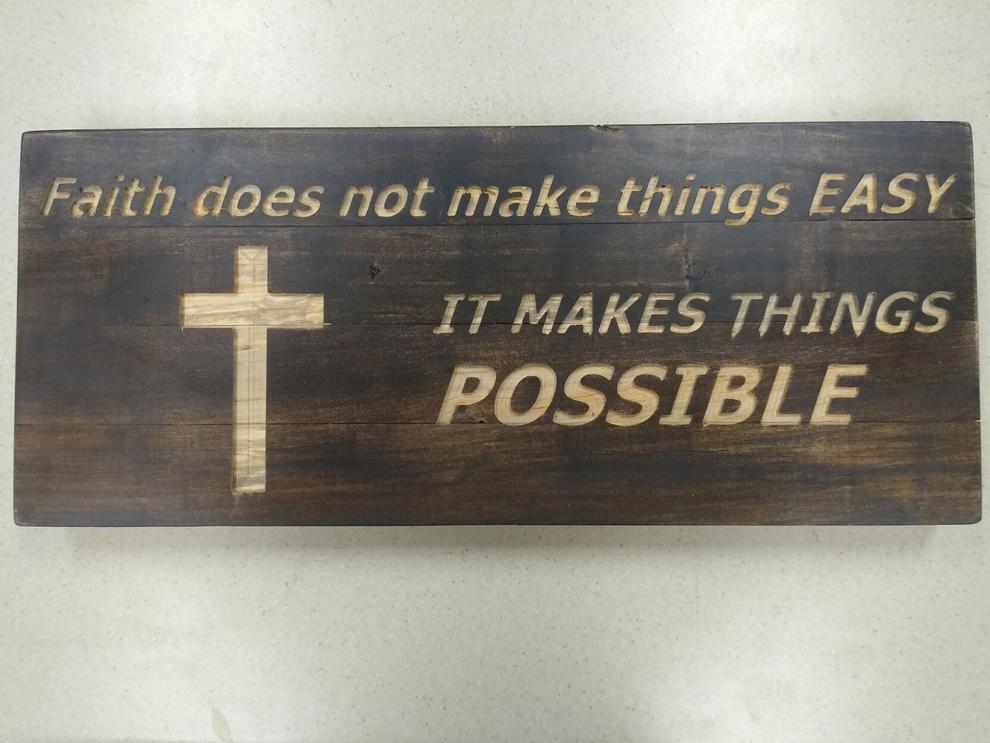 "I've tried to get them to think about if you are a health care worker, what would be a blessing to you to receive?" Doornenbal said. "There have been some really good ones."
On the backs of the pieces are not the students' names but a simple message: "2021 Sioux Center High School," followed by, "Thanks for all you do."
"We live in a great community that supports our school and we want to teach our kids to support them back, especially in a community where businesses and schools and churches and everybody works so well together," Doornenbal said. "We're blessed in that sense. We're just trying to give back in a small way and at the same time, teach our kids some skills, as well as the ability to empathize."
According to Sioux Center Health marketing director Krystal Vander Pol, the hospital does a quarterly drawing of gifts to staff, and the donated projects will be included in that drawing.
Similarly, Promise Community Health Center has internal contests and giveaways for its staff, with these projects now a part of that.
According to Promise marketing and public relations coordinator Kris Gesink, "Our staff have enjoyed so much seeing what the students all come up with and bringing it home to hang up."