SIOUX CENTER—Fourteen-year-old Peyton Van Otterloo can't imagine her life without hearing music.
She shows that passion through her involvement in choir, Show Choir, flags, dance and even playing the saxophone in the marching band.
The Sioux Center Middle School eighth-grader is not letting her experience with hearing loss stand in the way of that passion.
Because of her positivity, determination to overcome her hearing challenges, as well as her volunteer work with Rising Arrows Day Camp, Van Otterloo — daughter of Bobby and Bonita Van Otterloo of Sioux Center — was recently named a Cochlear Foundation National Inspirer.
"It's such an honor to be called that," she said. "From not being able to hear to being able to communicate with my friends and family, it's been a long journey. I'm excited to get to share my story with other people so they, too, can see just how beneficial cochlear implants can be."
This is the first year the Cochlear Foundation has named National Inspirers, which is a program for hearing implant recipients across the globe. More than 150 people were named as National Inspirers this year.
Being selected as a National Inspirer gives a recipient national recognition for their inspirational hearing journey story, academic and extracurricular achievements and work to advocate for those with hearing loss. As well as receiving a certificate, the National Inspirers were asked to share their achievement on their social media channels and tell their story at their school, explaining why it's important for all children and young people to get early access to hearing health care and support.
All of the National Inspirers also shared personal stories with Cochlear or its hearing health partners.
Peyton credits God and her parents for the cochlear implants she's had since infancy to give her the life she has today.
"It's a blessing to be able to have these. I cannot imagine my life without them," she said.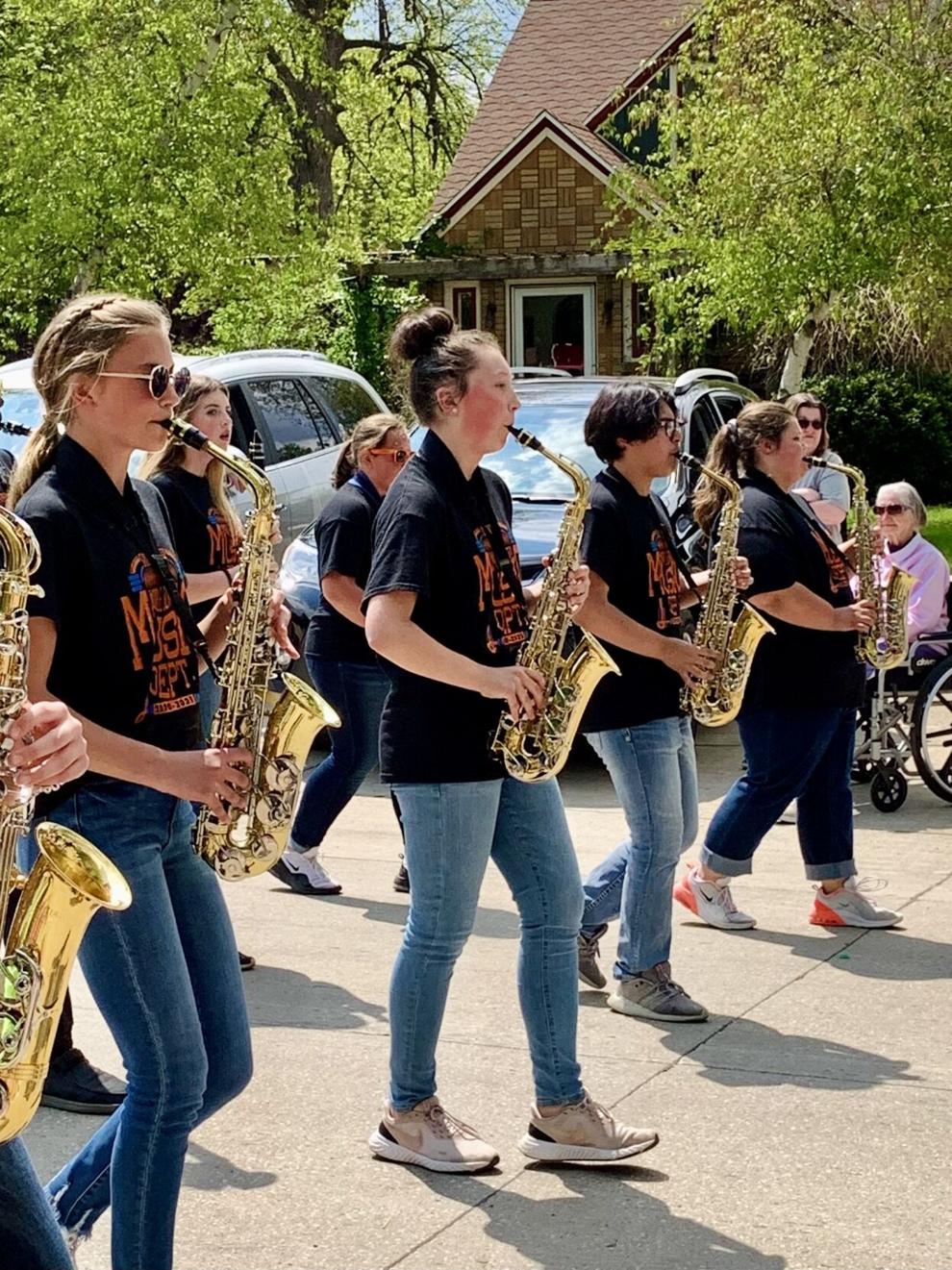 Peyton's struggle with hearing began at birth — March 5, 2009.
"When she was born, they did a routine hearing test in hospital," Bonita said. "One of her ears passed, the other was not testing the way that it should. We were told there were possible issues with equipment and to come back in two weeks for a retest. We did that and had the same results."
Peyton underwent various tests throughout the first few months of her life. She was fitted for hearing aids when she was 5 months old. "After several weeks, it became clear that they were not helping," Bonita said, noting that through word of mouth she had heard about cochlear implants. "We asked the audiologist we were working with at that time more about it and we were referred to the Mayo Clinic."
There, Peyton underwent more testing and was diagnosed with Bilateral Progressive Hearing Loss, qualifying her for bilateral cochlear implants, which are electronic devices behind both ears that improves hearing.
According to Mayo Clinic, "Unlike hearing aids, which amplify sound, a cochlear implant bypasses damaged portions of the ear to deliver sound signals to the hearing (auditory) nerve.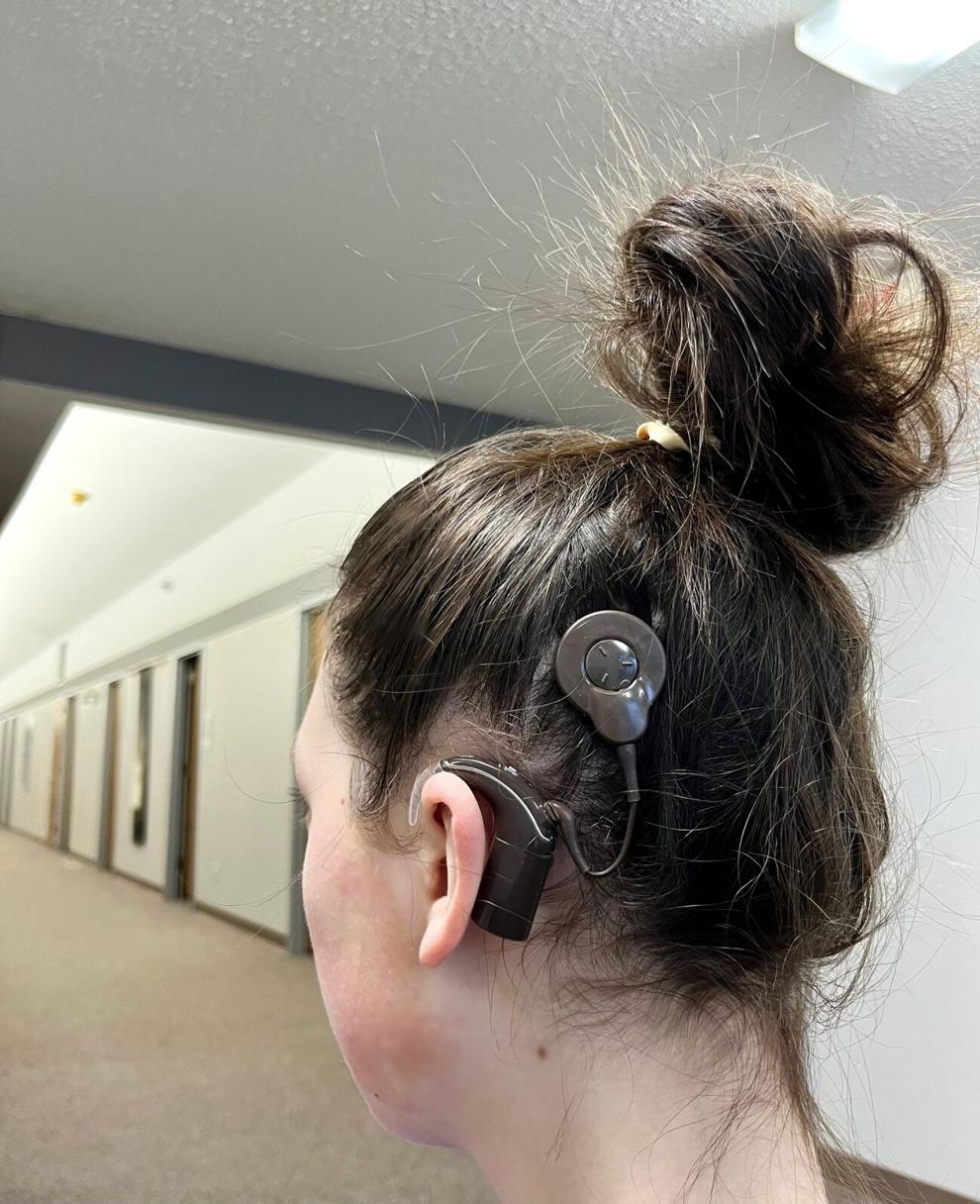 "Cochlear implants use a sound processor that fits behind the ear. The processor captures sound signals and sends them to a receiver implanted under the skin behind the ear. The receiver sends the signals to electrodes implanted in the snail-shaped inner ear (cochlea).
"The signals stimulate the auditory nerve, which then directs the signals to the brain. The brain interprets those signals as sounds."
Peyton was 9 months old when she had an almost three-hour surgery for her cochlear implants.
"That was quite an emotional time," Bobby said. "There are pros and cons to every surgery. We weren't sure if it was going to work and once we tried this, whatever hearing she did have would be gone, so this was either going to work or not. Then seeing her after the surgery with her head covered in bandages and taking her home, not knowing for a month if this would work was stressful."
The monthlong wait was because doctors required healing before the external unit of the cochlear implant could be attached.
"I wish we had a video but there was a lot going on leading up to that moment, but I won't forget it; when she got them turned on for the first time, it was really powerful and emotional because as they started putting noise into it, you could see her look up like she could hear it," Bonita said. "We knew instantly it worked."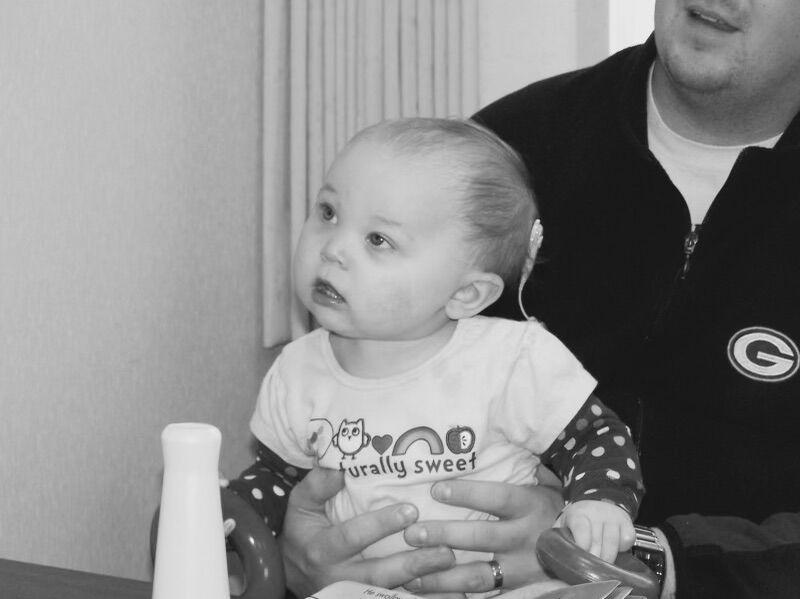 After working with speech therapies for a number of years, Peyton no longer needs extra help speaking or hearing, and she can now communicate well with others, learn independently in school and participate in all her favorite extracurriculars and activities, which also includes participating in her church youth group and being a basketball team manager.
"I kind of forget they're there sometimes now," she said.
The directional tuning helps her focus during band practice and cut out extra noise in crowded, loud spaces. With a laugh, she even admits to tuning out her parents, on occasion.
Changes in technology have also given her some "cool things" she enjoys as the processor she upgraded to in 2019 not only had better sound quality but included Bluetooth and an app for her phone so she can see diagnostics and battery life without a separate remote like she previously had.
Having to change the battery multiple times a day, which thankfully its now rechargeable, is her biggest challenge each day.
"Singing, dancing, performing, spending time with my friends — I love being around people so if watching that battery is what I have to do to make that happen, I can do that because I wouldn't have what I have now, the life I have now, without it," she said.
Peyton recently got her learner's permit, is excited for the spring Show Choir season and looks forward to attending Sioux Center High School next fall, where her older sister, Olivia, 17, is a junior currently.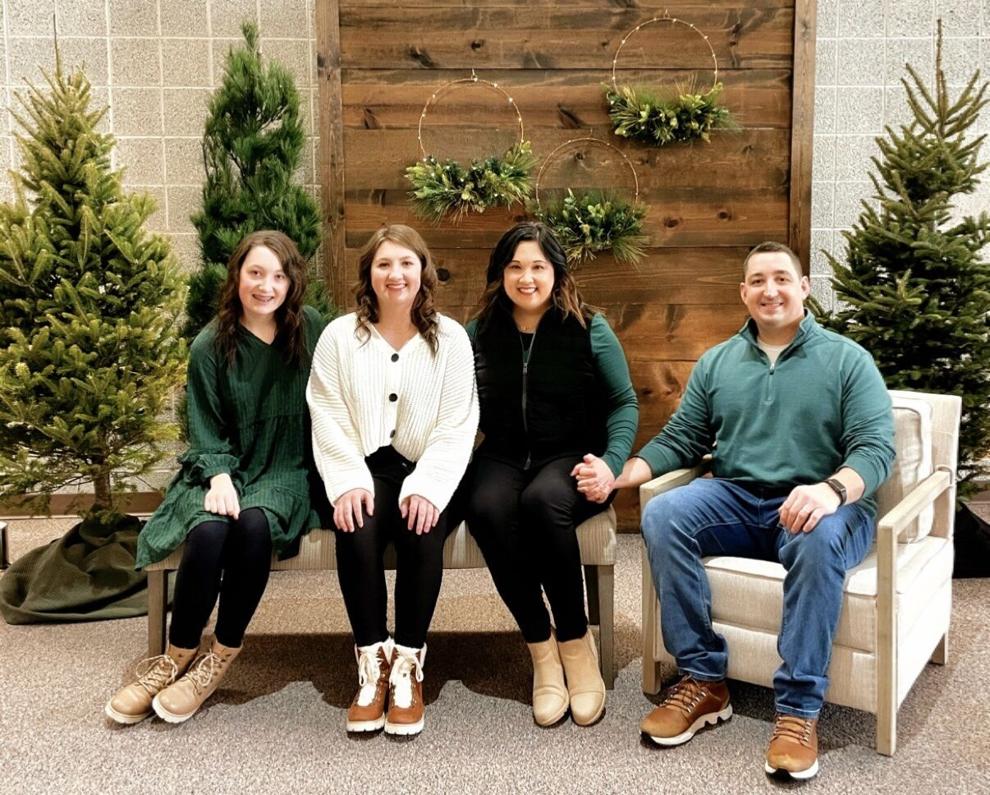 Peyton's parents are excited to watch those next steps.
"There was a cool moment when we were struggling with her not having hearing and not sure what we were going to do as parents who could not fix this or do anything ourselves," Bobby said. "We got a phone call from my parents. They read some scripture, John 9 in which Jesus heals a man born blind. The disciples ask who sinned to cause the problem because that's the prevailing thought that it's a punishment. It's something we wondered about. Jesus says in that passage that 'Neither this man nor his parents sinned but this happened so that the works of God might be displayed in him.'
"That's been our motto, key verse, in this journey as a family. We know God has got a plan for Peyton and it's fun seeing her tell her story now. God gets the glory."