SIOUX CENTER—Mother Nature did her best to try to spoil Saturday morning's fun, but the first Harvest Half Marathon and 10K run in Sioux Center was a huge success.
"The truth of the matter is we weren't certain how an event like this would be received, but when you look at the community, it is a pretty healthy community, pretty active community. The bike trails on any given evening are busy. We have a lot of runners in Sioux Center," said race director Jason Moeller. "We had a lot of support from a facility and volunteer standpoint too. All those factors turned into a more successful even than I thought it would be."
The half marathon had 74 finishers and the 10K had 60 finishers.
"We were hoping for 100 racers and we did way better than that," Moeller said.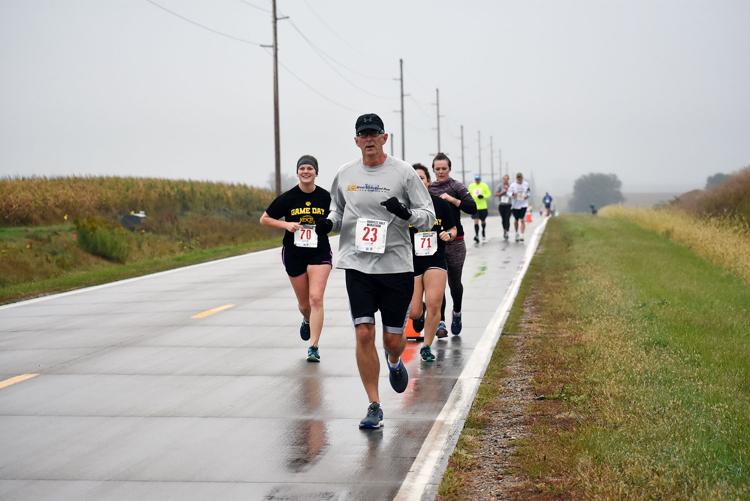 Despite westerly or northwesterly winds at 20-40 mph, runners finished the course faster than event organizers anticipated.
The first place half marathon finishers in the men's and women's category were both from Sioux Center. Sam Wensink took first place with a time of 1:14:53 and Jennifer Vande Vegte finished with a time of 1:28:22.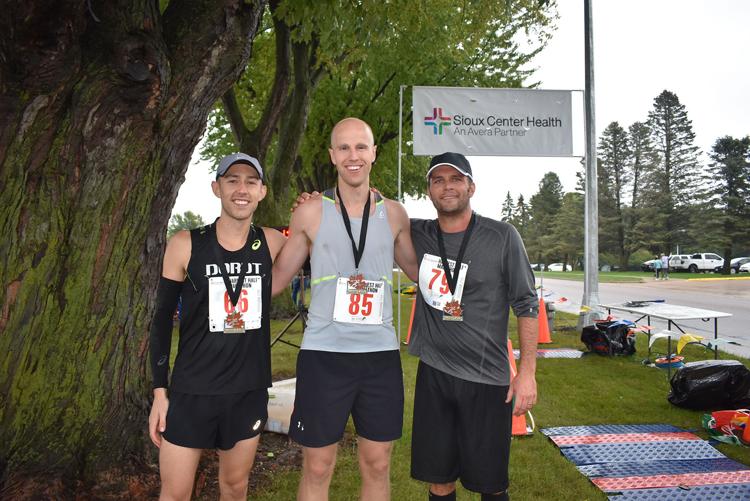 In fact, seven total of the top 12 finishers were from Sioux Center.
"We found out from a lot of racers that they don't mind the cold weather at all, they prefer the cooler temps," Moeller said. "While people would have preferred that it wasn't blowing out of the north like it was, that was a minor problem. We had no injuries, everybody stayed safe, we had more participants than we anticipated and really positive feedback. We had lots of people saying if this event had been in Sioux Falls or somewhere else they wouldn't have signed up. We heard thanks for having it here, thanks for hosting an event like this in Sioux Center. That's really great feedback."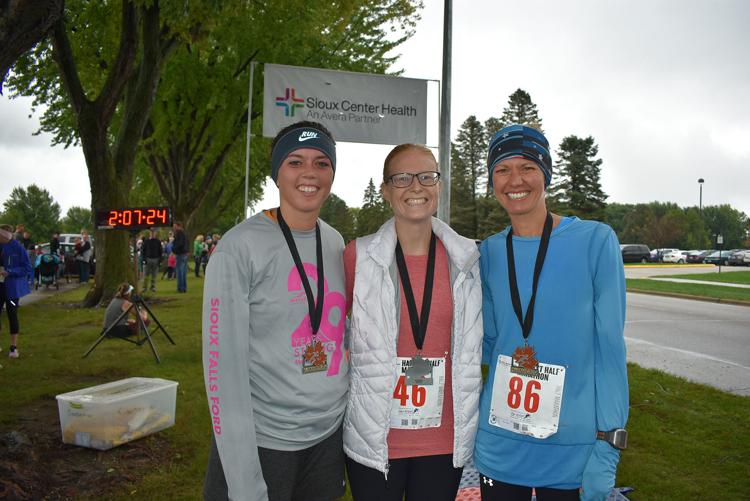 Another Highlights included Sioux Center firefighters David Egdorf and Steve De Boer running the 10K in their fire suit pants and jacket while carrying a full size American flag each.
"That really just showed the community spirit behind the event," Moeller said. "That was very cool."
The Siouxperman Committee, which became an official nonprofit organization last spring, organized the event. They chose to host a new half marathon and 10K event for various reasons.
"When we started thinking about such an idea, we first looked for a route that could give runners a challenge yet be safe and get the distance," Moeller said. "Once we figured out if we could have a viable route, we didn't really know what the response was going to be but thought we'd give it a try."
The committee chose a mid-fall date to give them some cushion between the Siouxperman Triathlon event they organize and hold each May.
"We also wanted milder temperatures," Moeller said. "We didn't want to have people run in 80-90 degrees. We strategically chose our date in October to avoid big events that might have grabbed some of our runners like the Des Moines Marathon. Overall, we were hoping for some fall temps, different colored trees and an agriculture landscape to show off who we are as a community. All those factors that led us to a race in October."
The race began and ended at the All Seasons Center.
It will return in 2020.
"We're going to polish it up, make it safer and talk with our sponsors and participants and hope to make it even better for next year," Moeller said.