SIOUX CENTER—The Sioux Center City Council spent nearly an hour of its meeting Monday, Feb. 15, discussing feedback received during the open house held in regard to the Open Space Park master plan.
More than 200 people came to the open house held Feb. 1 at the Sioux Center Public Library. A total of 394 written comments were left by those attending the open house. The council also reviewed a total of 165 comments shared online.
The 52-minute discussion also included hearing comments from five of the 11 community members in attendance mainly for this portion of the meeting.
Sioux Center mayor David Krahling asked the council members to reflect on any new insights and realizations they've had through this process and share what items weigh most heavily in their minds.
"One of the things that struck me is the amount of passion for both projects," he said. "This is a challenge that we have, especially when we think of a particular piece of property. What a great challenge it is that we have passionate people who care deeply about really cool things for our community. This body gets the honor and has been entrusted with helping come to a conclusion about what's best.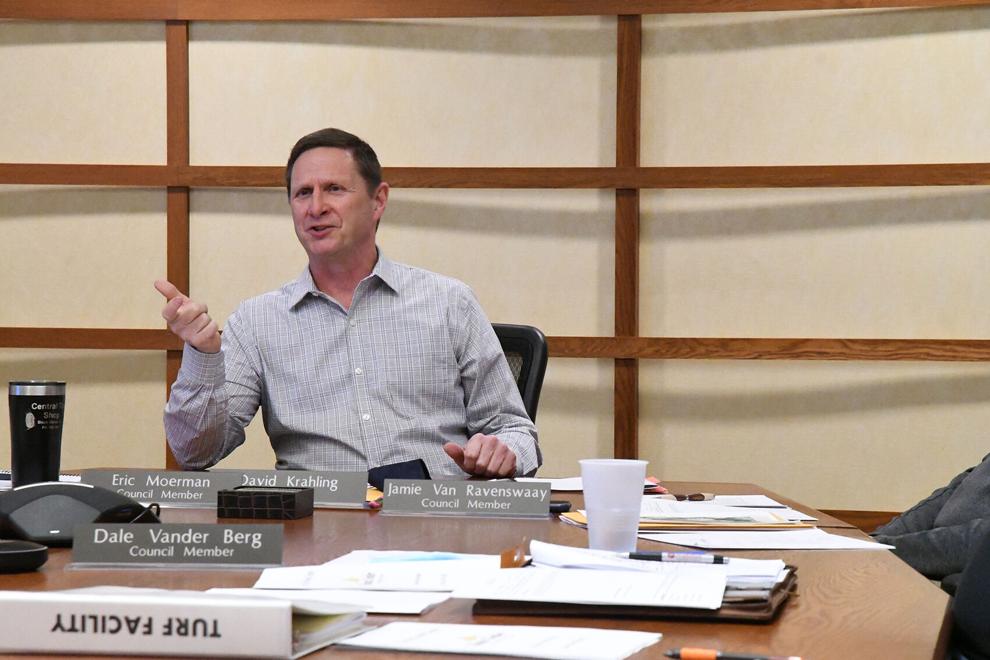 "For me the weighty thing is the same thing that almost always challenges me in this chair and when I sat as a council person, and that is the thinking about the future, thinking not just about the next couple of years but what's best for the long haul. That's what the people who sat around this table in the years and decades before have, I think, done well."
Council member Jamie Van Ravenswaay said he felt there was a misunderstanding that Heritage Village would go away altogether if Concept B were chosen.
"There wasn't this understanding that our plan is to relocate Heritage Village if that were the option chosen, which would be the case," he said.
His main concern overall is for the ability for all groups involved to find a compromise.
"I'd like to see each group take little steps toward making this work if there's a viable solutions for each group," Van Ravenswaay said. "That's what's weighing on me the most — if a group of people feel like they were totally left out or being disregarded. It may take us extra time to sit down and talk with these groups more, individually group so each has its say."
The Sioux Center Saddle Club is one entity in the Open Space Park master planning process that has felt left out, according to several of the written and online comments made about the project.
"The opportunity here is for everyone to end up better, not just moved," said council member Dale Den Herder via phone call. "Heritage Village has the opportunity to move to a spot to where it could not only display items but have a living, working village. That could bring them to a higher level. My hope is that we will get this done but I hope everybody ends up better in the end."
Council member Randy Vreugdenhil, also via phone call, expressed his interest in following the city's motto of progress through cooperation: "Let's cooperate and make it happen. Move forward," he said.
Council member Dale Vander Berg said his main concern about the idea of moving Heritage Village is if the Heritage Board "had enough gas in the tank. From talking with some Heritage Board members, yes they do. They have funds to move and do improvements."
The board hasn't used it for improvements recently because of the uncertainty about their future location.
"There's an excitement, I felt, about the potential for a new location having more space — space for a museum piece could be a corner piece, help make it better than it is today. I was excited to hear that," Vander Berg said.
He, and several others who left comments, also had concerns about the safety of building an indoor turf facility off Twelfth Street Northeast due to the proximity of that location to the Preschool Learning Center and day care facility as well as growing residential neighborhood.
One proposed option involved dividing the existing Heritage Village location between the Heritage Board and the proposed indoor turf facility.
"What's interesting to me through all this is that it seems people are in universal agreement that we need to do what's best for Sioux Center and option C is not it, it's a compromise but not the best," said council member Eric Moerman.
He said perhaps the city can reevaluate using the term "highest and best use" also.
"It was pointed out to me during the open house that by that definition, we should put a retail box store in place of Central Park because that would get used more often than the park," he said. "At the end of the day what burdens me the most is we have a great opportunity to make a decision. Other towns don't have this opportunity, but there's a burden in the fact that we have to make a decision that will make some people unhappy no matter what decision we make."
Public voices
Heritage Board member Ron Oostra of Sioux Center was the first to share public comment.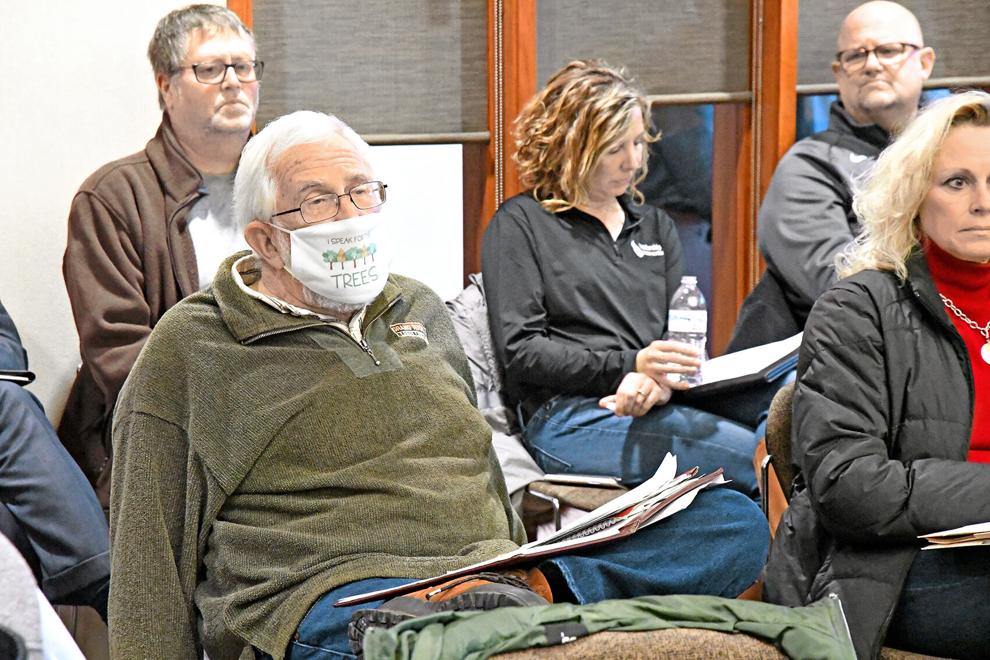 "I understand what's being said, but in 1988, the council set up the Heritage Village board. At that point, they asked the community to contribute not to something indefinite, not to some other place," he said, adding that the Heritage Board received more than $1.5 million contribution to support its work of preserving community history. "It was made to Heritage Village. We have for 30 years sat back and said this is part of Open Space Park. There's thousands of volunteer hours put into Heritage Village to make it what it is today."
The Heritage Board was established by a Sioux Center City Council resolution after the Centennial Celebration in 1991 to supervise the acquisition, display and maintenance of objects of lasting interest or value to the community.
"The council created Heritage Village so the community would have a place that historic buildings and items could be preserved for the benefit and education of the community," Oostra said, adding that Heritage Village and the Tree Walk have for 30 years provided a "pleasant, interesting and beautiful site" for the whole community. "Now that just goes away?"
Dordt University president Erik Hoekstra also spoke.
"I speak appreciatively of the council's work, having the open house taking all the pieces into account," he said. "On what was said about Heritage Village and the hours spent there, we need a great Heritage Village in Sioux Center. Whether that should be at the current site or a new site, I've heard and talked to a lot of people. Some feel strongly about keeping it where it is and others feel there's a vibrant future for it at a new location. I just publicly want to say that we need a good Heritage Village. I think the resources are there to make it happen and I trust the council to make a great decision for the dome, for Heritage Village and I've been appreciative in the way in which you've handled this."