SIOUX CENTER —There are few constants in life.
One of those at Sioux Center High School is seeing Ted De Hoogh within the building's walls.
Students have learned under the care of De Hoogh since 1969, first as an art teacher and then as a substitute teacher since retiring in 2001.
"This fall will be my 50th year here; I don't know where that time went," he said.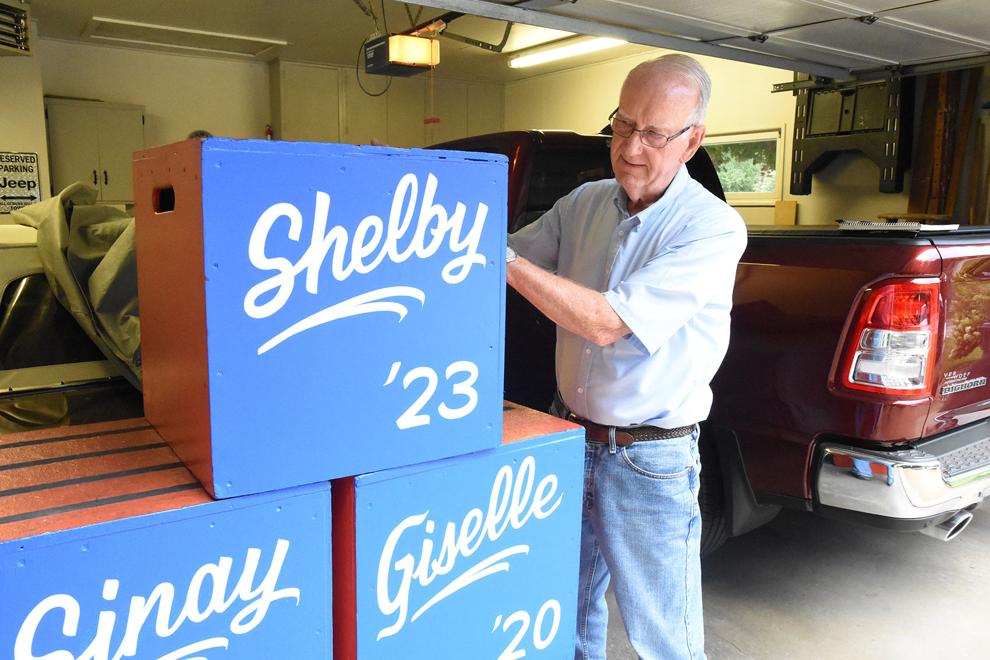 Military service
The 77-year-old Sioux Center resident graduated from Sheldon High School in 1959. He at first didn't know what he wanted to do when he began attending Northwestern College in Orange City. While taking some courses there, he found out he had an interest in art and some aptitude for it.
Finishing college had to wait for a while, however, due to the Vietnam War. Because of his low draft number, he went with a friend from Sheldon to Sioux Falls, SD, on Saturday, Oct. 22, 1963, to join the Naval Reserves.
First, though, they went to an Augustana football game, and during halftime, they went to sign up at the center.
It was an appealing option for the young man, since it was a two-year commitment and boot camp was only two weeks long. De Hoogh went to boot camp in the spring of 1964.
When he got back from boot camp, he worked at a sign shop in Spencer, making billboards and letter vehicles along with making various signs. De Hoogh worked there for about a year before he went into active duty for two years.
While in the Navy, he served on the USS Long Beach, which was "Space Age stuff," De Hoogh said.
It was the world's first nuclear-powered surface warship. He got to go through the Panama Canal as the warship moved from the West Coast to the East Coast.
When his time with the Naval Reserves came to an end, he went back to Northwestern College to get his art education degree. He graduated in 1968.
First teaching job
His first teaching job brought him to Rock Valley Community School District, teaching art to students from elementary school through to high school.
That school had never had a full-time art teacher before De Hoogh. The school district had a basement room the shop teacher and some high school students remodeled to become the new art room.
"They set up the whole department for me," De Hoogh said. "I had an electric potter's wheel, an electric pottery kiln. They did a nice job. I had really good support and a good bunch of kids to work with. It was a very good experience."
De Hoogh and his wife, Noreen, lived in Sioux Center after they married in 1967, and she taught at Sioux Center High School's business education classes.
Eventually, word got back to the couple that the Sioux Center High School art teacher was going to move elsewhere, so there would be an opening. He lined up an interview, and was offered the job.
"I've been here ever since," De Hoogh said.
No books required
De Hoogh started teaching art for grades one through 12 at Sioux Center in the fall of 1969.
He'd start his day by teaching two classes of Kinsey Elementary students in one class period.
"I worked from a cart," De Hoogh said. "There was no art room there. Just kind of a janitor's closet where there were shelves with construction paper and glue and stuff — a few supplies."
One favorite art activity he'd have for his elementary students was based around books he'd pick up at the elementary school's library.
"I'd go to the library and pick out some short stories and take them along to the classroom," De Hoogh said. "I would read a short story and have the kids listen. I'd have them pick out their favorite part of the story and then they could draw or illustrate their favorite part."
When he was done teaching Kinsey students, he would drive to the old high school building, which was downtown in those years. Jumping to an older group of students required a bit of a mental shift, but the drive there lent itself to that.
At the old high school building, he had his own classroom. It was in the basement of the building, and it had two west-facing windows, and a deep sink that only ran cold water. He also had proper equipment for pottery.
What he enjoyed about teaching art was that it wasn't a book-based class. It was an informal setting where students could approach the lessons in their own ways and still be right.
"You work with kids with such a wide range of talent," De Hoogh said. "Some kids say, 'I can't draw a straight line.' Well, that's good because straight lines are dull and uninteresting and lack personality and character. Something with a little character is a lot better."
'Kids are kids'
During his time teaching, he still was active in the Navy. By the time of the Gulf War, he was a chief petty officer. In January 1991, he briefly had to leave the classroom to go through additional training and courses.
In his many years of teaching, there have been big changes in classrooms, mostly in terms of technology. When he started, there wasn't much for electronics, and there were chalkboards instead of white boards. But the kids haven't changed.
"People sometimes ask me if kids are different now than they used to be back in the day. Basically not," De Hoogh said. "Kids are kids are kids are kids, thankfully. They have some different interests and different opportunities. They have different learning tools and techniques than we had earlier."
And kids still have the same basic needs, namely, healthy communication and positive relationships.
"Kids still need attention, they still need relationships," De Hoogh said. "They need to feel accepted. Something I've tried to do over the years is look for the quiet kids in class and try to get them involved, just to get them to open up a bit more. Pay some attention to them."
'Very blessed'
He's strived to be positive influence with students and encourage them.
De Hoogh retired from full-time teaching in 2001, having spent 33 years as the art teacher for Sioux Center's high school and middle school.
But it's hard to take a teacher out of the classroom, and he almost immediately got back in the school as a substitute teacher when his replacement, Heather Struve, had her baby.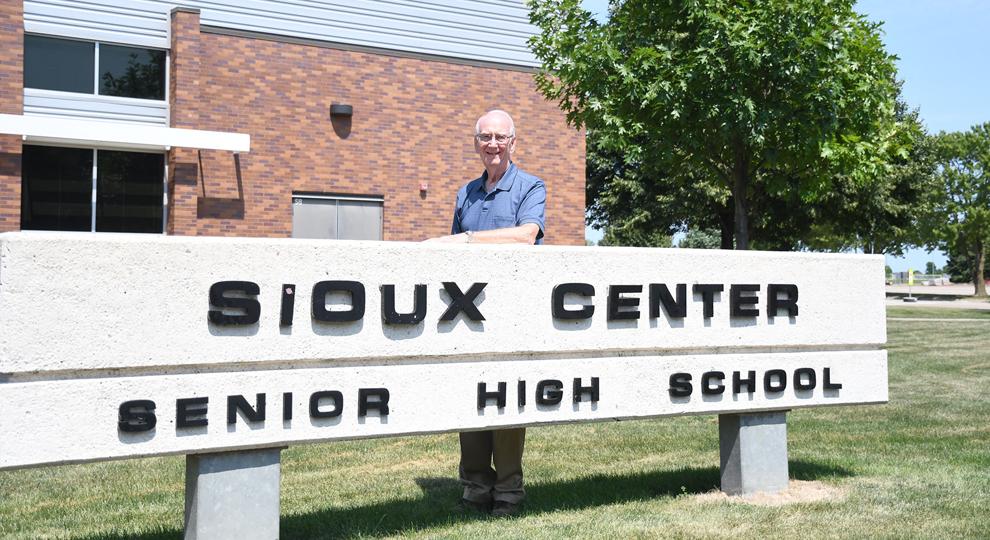 And he's kept up substitute teaching regularly since then. It's the students that keep him coming back every year, and he knows it helps out the school.
"I enjoy being there," he said. "I enjoy the kids. I think we have an upstanding school system. We have the greatest kids on the planet, we have excellent, outstanding administration and school board. All of that in an outstanding community."
De Hoogh has been substitute teaching beyond art, of course. He's found himself in Spanish classes, in ag classes and much more, but he's never felt intimidated by the different subjects. In fact, he finds himself learning a bit, too.
De Hoogh has no plan to totally retire from educating yet. He'll continue to be in the classroom "as long as I'm able to and able to do so effectively and make a difference."
It's been an experience he's grateful for.
"I am very blessed," he said. "Really, seriously, very blessed to be able to do this."