SIOUX CENTER—The Sioux Center Public Library is seeking city financial support to remodel two portions of its building for new uses.
Library director Becky Bilby presented two projects totaling $185,000 during the Sept. 15 Sioux Center City Council meeting.
One project involves enclosing the library's outdoor patio space on the west side of the building to create a hands-on STEM area for younger children.
"We are envisioning an area that centers around our view of the community, so quite possibly an agriculture theme," Bilby said. "We want parents to have a place to come, especially in the winter, where they can let their children play and learn without having to pay a fee to get in. One thing Sioux Center does not have is an indoor children's play area. Currently, they have to drive to the children's museum in Sioux City. We are hoping to have a smaller version in our own town."
The results of a community survey in 2019 showed high interest from parents in having more hands-on kids-based activities at the library. As part of that, the library added small items such as Magformers and two hands-on activity boards.
The library also offers monthly pop-up-and-play days September-April as survey responders gave high praise to the library for offering that program.
A space needs consultant gave library staff the idea of expanding to add an inside STEM area for young children after discussion was had about how its front patio is rarely used due to the noise and busyness of the highway. The architects, FEH Design of Sioux Center, also determined this would be an "easy" area to enclose for this purpose without having to do major construction, said assistant library director Heidi Ouwinga.
The second project is the idea of remodeling the existing genealogy section to create four small meeting room spaces.
Bilby told the council that in fiscal year 2021-22, the library had a total of 1,285 meeting room rentals — 63 percent of those rentals were for either the study room or small conference room.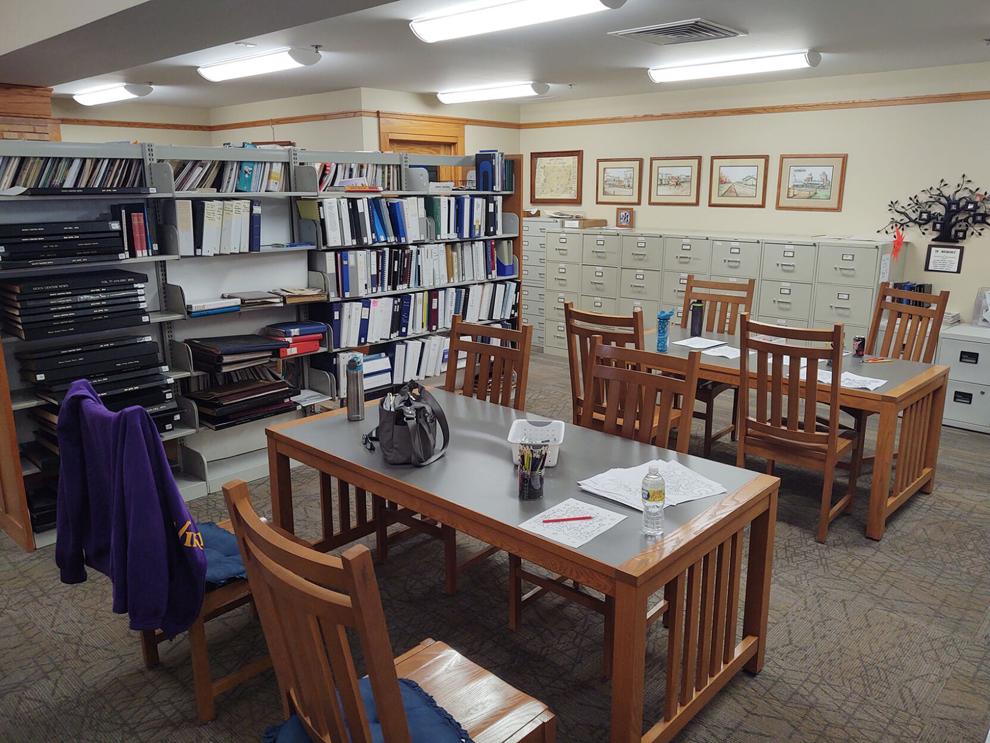 "Since COVID, with more people working from home or remotely, there's a big increase in people wanting a space to make a phone call or do a business meeting or do some business work that's private," she said. "There's a big need and desire for these smaller rooms.
Bilby also noted that two businesses in town, Pella Corp. and Smithfield Foods-Sioux Center, send people to the library to have library staff help fill out job applications.
"Talking about that information, like addresses and Social Security numbers, isn't something the general public really needs to know," Bilby said. "Having these private rooms would could be sound proof would be helpful."
The library is waiting on city council support of the project before seeking funding through grants and fundraisers.
"The city has always shown great support of the library, whether it is through the day-to-day operating expenses, funding building updates or just through verbal support," Ouwinga said. "Knowing that the city manager and council sees value to what we do in the library and how many people we reach, speaks highly to us!
"The library reaches a different demographic than say the All Seasons Center and Centre Mall. It is difficult for us to ask for financial support because we know that we are not bringing financial revenue to our city, but we do bring people to town for our programs, to pick up items or even just to have a place to work quietly."
Just last year alone the library had more 119,000 people visit its facility, whether that's for programming, materials, job application help or classes held at the library. From June-August this summer, the library had a total of 19,899 visitors averaging 275 visitors daily.
The library also had a record number of summer reading program participants with 975 people — 533 kids, 243 teens and 199 adults.
Circulation numbers are also on the rise. From June 1-Aug. 31, the library has had a total of 82,44 checkouts — 63 percent books, 20 percent e-circulation and 12 percent other.
"Where some libraries might see significant decreases, our library continues to thrive," Ouwinga said. "We are constantly trying to think outside the box on how we can benefit our community, whether it's by our ever growing 'Library of Things' where people can check out tools, cake pans or yard games, or just being a safe place for family members and friends to come hang out, grab a cup of coffee, read or study.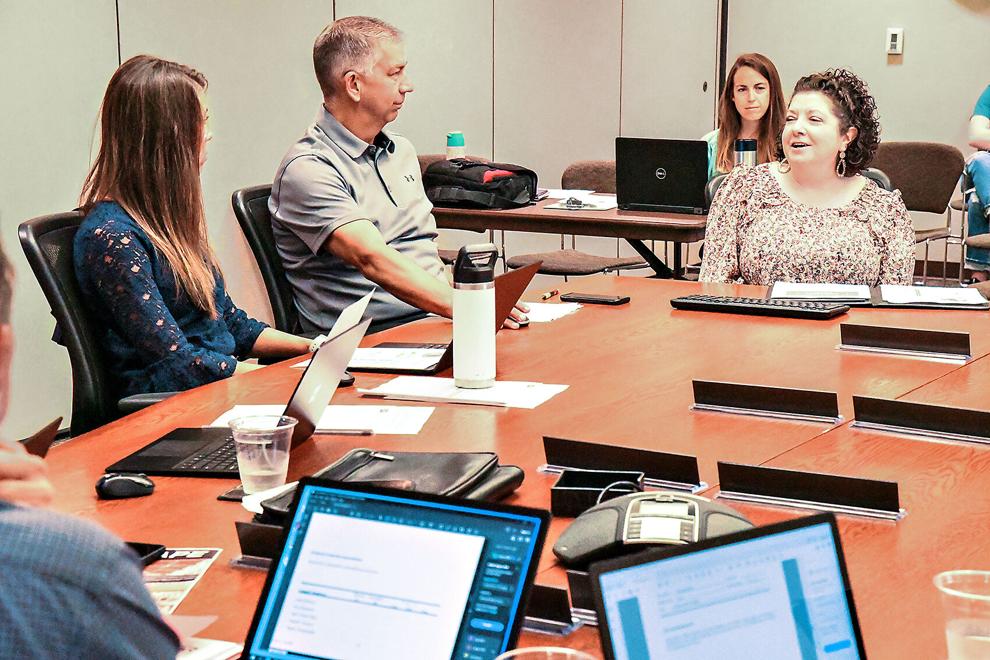 "We truly believe in the importance of our library being a community hub and are just so grateful that our city supports us and our mission 'to inspire lifelong learning, advance knowledge and strengthen our communities by bringing diverse people, information and ideas together.'"
Bilby said that last couple of years the library has come in under budget, so it has about $50,000 set aside for use toward the project. She noted that the estimate for the children's STEM area does not include furnishings and sought council input on if the library should use its savings toward the total project cost or for furnishing the enclosed children's area.
The city council verbally supported the project, noting it would give input on the amount of financial support and thoughts toward how to utilize the savings at a later meeting. The council also encouraged library staff to seek financial support from businesses using the free library services.