SIOUX CENTER—The Christmas Storywalk is once again returning to downtown Sioux Center this month.
Through Dec. 28, community members may read pages of a story outside business windows as they make their way to the library for the final page, special treat and a prize.
The first page is at B&B Plumbing and the rest are in windows of businesses along the east side of Highway 75.
This year's storywalk selection, "Twas Nochebuena" by Roseanne Greenfield Thong, is set on Christmas Eve. Through the story, readers observe a family as they prepare to host a night filled with laughter, love and Latino tradition. Written mostly in English, the text is sprinkled with Spanish palabras (words). For example, "'Twas Nochebuena and all through our casa, every creature was kneading tamale masa . . ."
This is the first year the library has chose a book featuring two languages.
"Our library really values our Hispanic community and any kind of outreach program we can do for them is always a priority," said library administrative assistant Heidi Owuinga. "This year when deciding on our title, we decided to choose a bilingual story. We loved the book "Twas Nochebuena" because it teaches our community about the Latino traditions celebrating the holidays. And it gives both our English and Spanish readers a story to do together! Quite a few of our Spanish-speaking children can read English, however, their parents cannot. Having a bilingual story gives them an opportunity to read the book together as a family."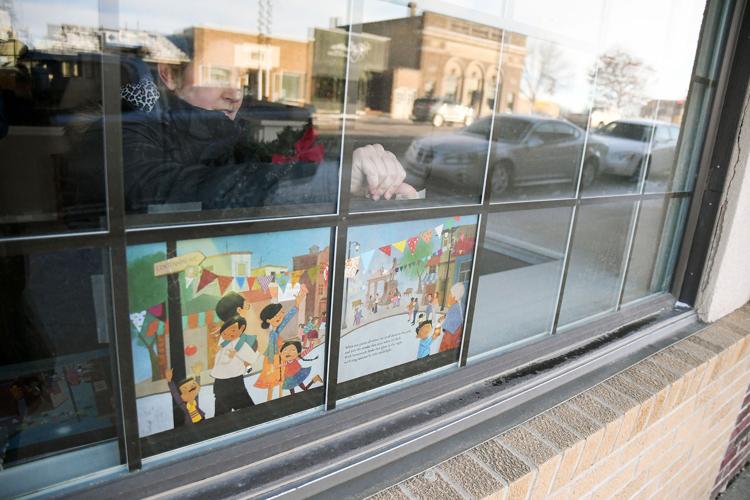 This is the fifth year the library has hosted this December event. It had 53 participants last year.
"Although we don't have a huge number of participants who go out and read the story each year, we feel like the families that do participate do so yearly," Ouwinga said. "It's fun to see them come in to the library at night all bundled up in their stocking hats and gloves, holding their flashlights and ready for their hot chocolate! We feel during the winter months when its dark, it gives families an opportunity to get out of their house and do something together."
Besides hot chocolate, each child who participates will receive a snowflake ornament, which they can decorate and return to the library to be entered into a contest.
"We just wanted to do something a little bit different," said children's programmer Twila DeGroot. "If people haven't tried it before I encourage them to give it a try and see what it's all about. We hope people participate in the contest as well with the snowflakes."