SIOUX CENTER—Because COVID-19 cases are on the rise at Sioux Center Health, the organization moved in mid-August to reinstate requiring masks for staff and patients.
As of Monday, Sioux Center Health saw 16 positive tests within a week and had its first hospitalization since the beginning of June.
The hospital had 44 total positive tests in August compared to 11 in July, 16 in June, 21 in May and 60 in April.
The hospital moved from offering COVID-19 vaccination clinics one day a week to three. Vaccinations are available by appointment only 10:30 a.m.-4 p.m. Wednesday, Thursday and Friday.
If an individual has the vaccine, why is the mask still recommended in the community and required at Sioux Center Health?
"The vaccine is very good at preventing serious disease, but not 100 percent," said Dr. Scott Rens, family physician and Sioux Center Health medical clinic director. "The vaccinated person may still get mild disease. The vaccinated person may be able to spread COVID. Masks help stop the spread. We mask at SCH because of the increase in cases we've seen in the past several weeks, to protect the more vulnerable patients, to protect our staff."
 "The CEOs of the Sioux County hospitals talk on a weekly basis and Sioux County's low vaccination rate is a concern of ours," said Sioux Center Health CEO Cory Nelson. "Research has shown that the vaccine gives the immune system extra coverage. With the Delta variant and other variants showing up, it's important that individuals do what they can to protect themselves."
Sioux Center Health does not test specifically for variant type but each test is sent to a state lab, which reports on the variants it sees in the state.
"Many of those tests come back as the Delta variant so we know it's around and what they're saying — that it hits younger, quicker and sicker — we're seeing at Sioux Center Health," Nelson said. "We're seeing younger than 50 and have had some high school age too."
If local numbers continue, the hospital may once again begin restricting visitors.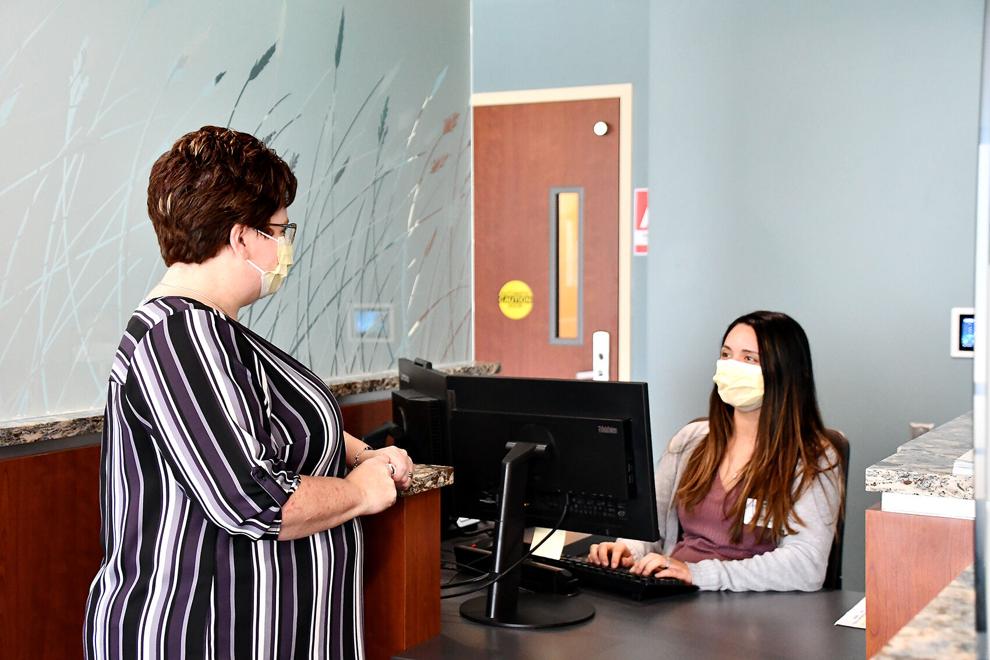 "When we have COVID patients on the inpatient floor and as numbers increase in the community, we have to make sure we can protect our workforce so they can take care of the individuals who end up getting sick not only with COVID but with every other health care issue that happens out there," Nelson said.
Sioux Center Health may offer dual influenza/COVID-19 vaccine clinics this fall as well, once the hospital learns the number of flu vaccines it will be allocated and when those might arrive.
"One of the things that's hard for people to grasp sometimes, as with any vaccine, is there's always the potential for a side effect," Nelson said. "I use my dad as an example. He's allergic to penicillin. That doesn't mean it's a bad medication. It's been used to help save countless lives over the last 60 years, but it does have a side effect for certain people.
"Like getting the flu vaccine never meant you wouldn't get the flu, getting the COVID vaccine means you may still end up getting COVID but you're not going to end up as critical of a situation as you could have without it. With schools back in session and high school students now coming in with positive cases, that's one of the biggest concerns in our region and why we continue to encourage the vaccine."