SIOUX CENTER—Alex Vasquez had a choice upon graduating Dordt College in 2018.
Take the dream job offer working for the Dallas Cowboys or bring a faith-based organization to Sioux Center.
"Most of my life I grew up poor so financial security was something I was holding to and why I chose to major in biomedical sciences," said Vasquez, 23. "Everything in my life was headed toward sports and physical health but ministry was knocking on my door for last three years in college. My family are nonbelievers. For them it was crazy I wouldn't accept the big paying job, that I invested all of this money for college but then turned to do ministry."
Starting Young Life Sioux County was that important to that Dallas, Texas, native. Sept. 23 marked the kick off for the second year of the ministry in Sioux Center.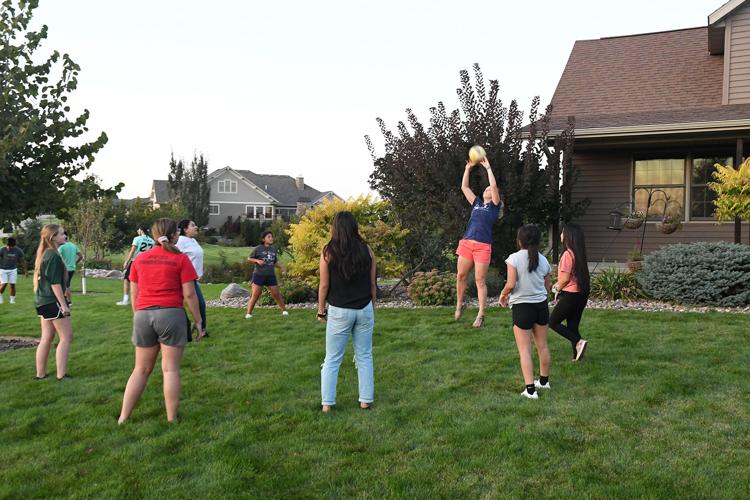 "Without Young Life, I wouldn't have come to faith," Vasquez said. "In this area there's a lot of assuming everyone is a Christian. When I went to Dordt, most assumed I was a Christian. It seemed expected but that's just not the case. Every life matters to God and I believe not all kids are being reached here."
That's where Young Life comes in. It's not church or a young people's group. It's not even a program.
"Young Life is a ministry made up of caring adults who are concerned enough about kids to go to them, on their turf and in their culture, building bridges of authentic friendship — they're going into the life of kids who are falling through the cracks," Vasquez said. "These relationships don't happen overnight — they take time, patience, trust and consistency."
Reach out ministry
Young Life Sioux County is a branch of a Christian ministry that reaches out to middle school, high school and college-aged kids in all 50 of the United States as well as more than 90 countries around the world. It's ecumenical and has been from the outset in 1941 so it's not affiliated with any denomination, nor does the ministry encourage one Christian denomination over another.
"There is no one type of person involved in Young Life," Vasquez said. "It's for everyone. It's a place to talk about surviving school, breakups, parents, bad grades or God."
The Young Life Sioux County committee is made up of about 14 volunteers that include area teachers, parents and counselors. The group also has adult and college leaders who volunteer their time to get into the Sioux Center School District to connect with students.
"We ask what can we do to serve, whether that's through coaching, volunteering, tutoring — you name it," Vasquez said. "For instance, in asking around of where we could be of help, we learned that a lot of parents drop off kids in the morning at the high school and they're hanging out unsupervised. That gave us an opportunity to bring young life leaders in with coffee and doughnuts just to meet kids where they're at. We want to do anything to get us in front of kids. Want to do anything to start a relationship."
Building relationships
That constant presence in a student's life could just make the difference in where they spend eternity. It did for Vasquez.
"Growing up in Dallas, there was this cheerleading coach who kept inviting me to all these Young Life events," he said. "I was that kid who was involved in everything. I thought I was too cool and I was uninterested in the Gospel. To best describe it, I didn't really believe in anything."
But the coach kept inviting him and then one of his best friends starting doing the same thing. At 18 years old, Vasquez attended a summer event called Young Life Camp. The seed of faith was planted.
Because of his new found faith and interest in playing football, Vasquez chose to attend Dordt College.
"I didn't have things all figured out but I felt the pressure of having it all put together," he said. "I remember asking in a biblical foundation class why do we believe in the Bible? Why do we believe in a book because the book itself says it's the book to believe in?"
Not until he went to a second Young Life Camp after his freshman year of college that he accepted Christ as his own. That following fall, however, Vasquez tore his ACL. While he played again as a senior, his love for the game was gone.
"Through it all my Young Life mentor kept contacting me, kept asking me how I was doing, kept that relationship going and I think, initially for my own selfish reasons, I started wanting Young Life here," he said. "I saw value in having this group that wasn't assuming anything about me, just wanting to stay connected, closer."
Vasquez began to reach out, finding others who had been impacted by Young Life including Pastor Eddy Olguín of Amistad Cristiana and Pastor Joel De Jong of Bridge of Hope Ministries.
"I felt God leading me to connect all the people who have a heart for these things to start Young Life here," he said.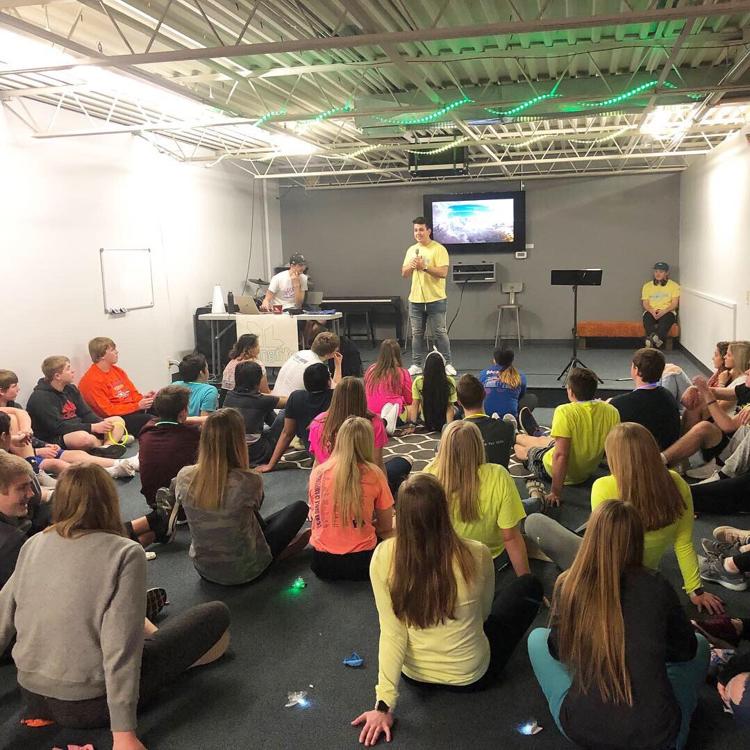 Bridging the gap
Why stay in Sioux County?
"I tried leaving Dordt and this area each semester. I'm a city kid at heart — the cold weather, the smell was very difficult for me. And I miss family," he said. "What really made a difference for me were the people that were here. I wasn't raised with things handed out to me, people who were just loving. I see there's something special about this place. But I also see the need for a bridge. There are a lot of youth who are taught about a loving God but see a community divided. I believe that in the same way Jesus came in and was the bridge between humanity and God, that God is calling me to be a bridge between differences in the area — cultural, economical, gender, age, ecumenical.
If youth are interested they can choose to check out Young Life Sioux County's once a month meetings called Club and it hosts other outreach activities throughout the year.
The meetings start at 7:12 p.m. one Monday a month, September-May, which happen at various homes throughout the community.
"Jesus didn't ask people to come to my building, that can be intimidating," Vasquez said. "Jesus came and sat with people. That's what we're wanting to model so clubs are at peoples' homes of committee or family members of volunteers.
"Club is not youth group, you could call it a party with a purpose," he continued. "There are mixers, games, music, skits, pie-in-the-face kind of fun that has a 10 minute message at the end. We focus on getting to know each other."