SIOUX CENTER—A place where all things baby and practical come together for all the stylish mamas out there is the goal behind one Sioux Center hobby business.
Owner Hannah De Jong, 27, of Sioux Center launched Olive + Iris on Etsy in January, but recently moved sales to her own website through which she sells felt and faux suede bows, barrettes, headbands, teething necklaces and pacifier clips.
All clips she's had tested to share that they are nontoxic, BPA free, FDA approved, food-grade silicone, odorless, tasteless, lead free, cadmium free, phthalates free, PVC free, mercury free, Consumer Product Safety Improvement Act and Canada Consumer Product Safety Improvement Act certified.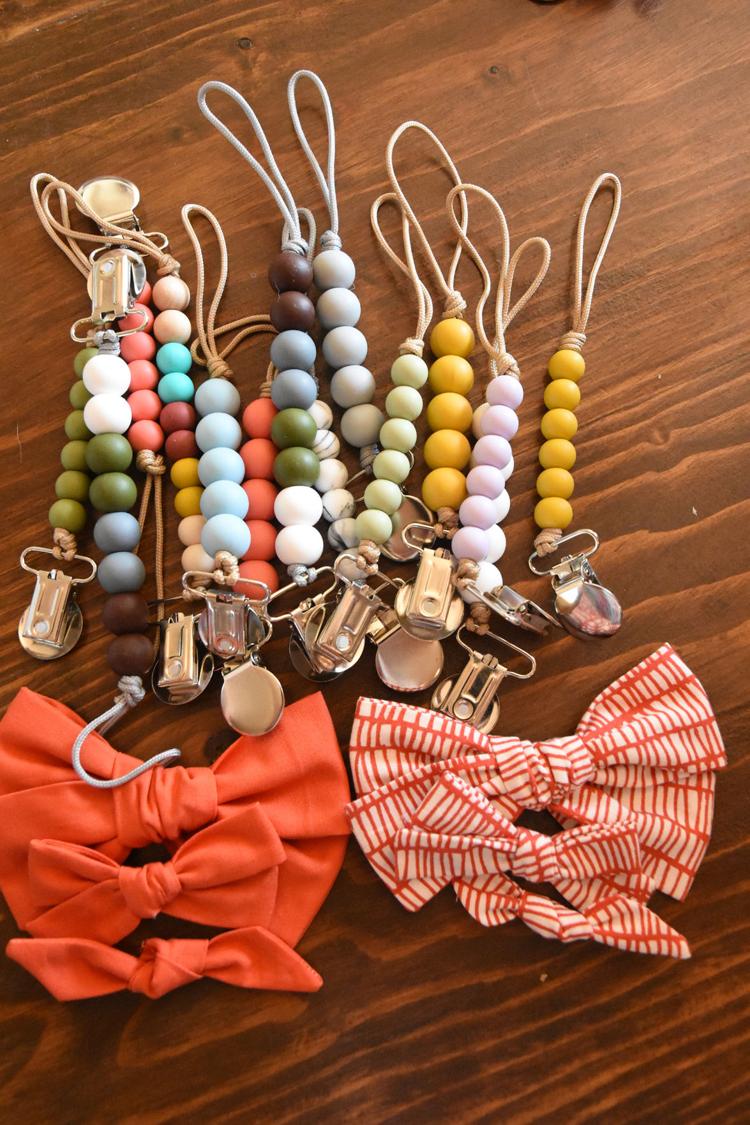 Community interest has grown her business.
"I started focusing on little girls and babies, but I had just as many people ask for items to be on ponytail holders for an older elementary girl instead of on a headband or clip. Those requests expanded what I do more than I intended but I think it's cool people like what I'm doing and they're helping me do more."
De Jong and husband, Keith, have two little girls, Evelyn and Louise.
"They're my pride and joy, and my entire reason and inspiration behind Olive + Iris," De Jong said. "I started Olive + Iris at my kitchen table, when my crafty side that I inherited from my mom and my practical side from my dad came together. I was determined that cute and functional could be made right here in our home."
De Jong admits to "being picky" in what she wants, but also wants a reasonable price.
"In making my own baby items, I can make something that I like and think other moms will like that's also at a more affordable price," De Jong said. "That's my main goal — to provide upscale, classy timeless things but not be so expensive."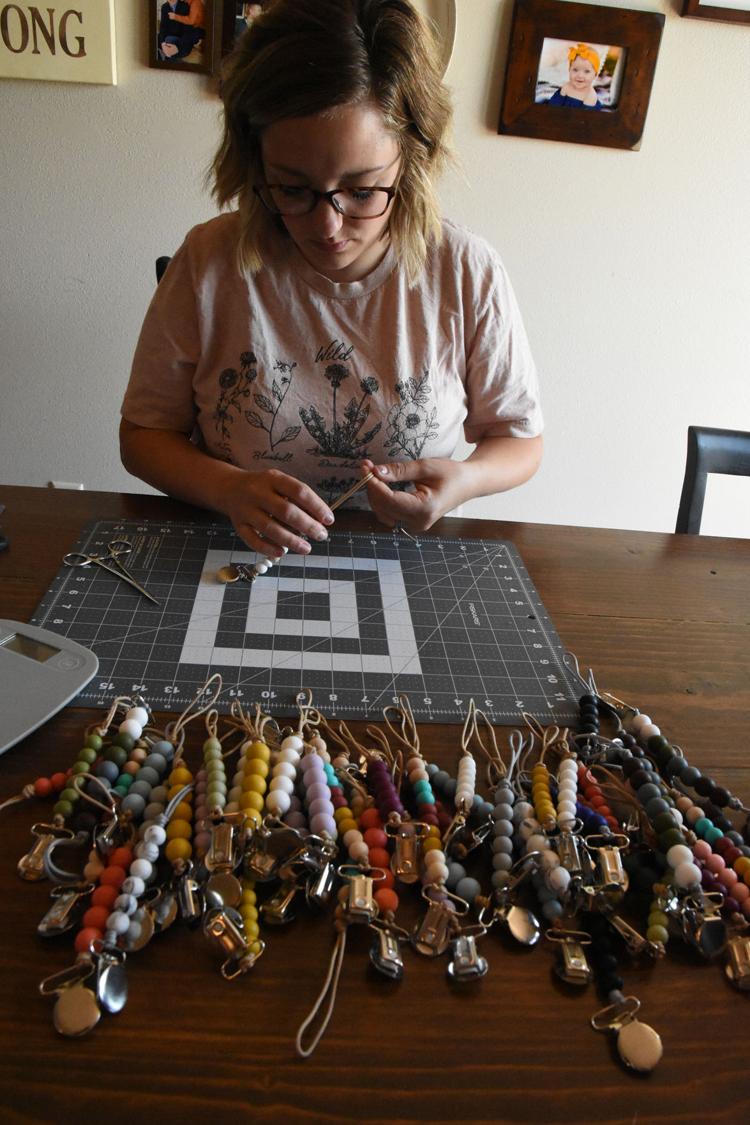 She also sought a creative outlet.
"I love design, whether it's landscaping, home decor decorating or working with my hands," said De Jong, noting she gets to use her creativity working full-time for Ground Effects in Sioux Center where her tasks range from potting flowers to designing bridal bouquets. "But that's working with adults on a day-to-day basis. Through Olive + Iris I get to work with whole different clientele, talking with moms about baby, toddler, little girl things."
Working at Ground Effects inspired the name of her hobby business.
"Those are two of my favorite plants — the iris flower and olive leaves," De Jong said. "I thought about naming the business after my girls but if I have more children, I didn't want to have to rename it. In choosing Olive + Iris, I made a product named after each of my girls, which I could do again with other kids we may have."
De Jong most enjoys picking out fabric for future products.
"I feel like I'm turning into my grandma because I love looking at patterns and fabrics, different kinds of fabric and paring them together," she said.
With each holiday or season, she makes a limited addition release.
She's considering having her products available this fall at some area shops this fall.
"It's exciting to see the interest in what I have to offer," De Jong said. "It's fun, it's an outlet for creativity that I'm excited the community is excited about."