SIOUX CENTER — Sioux Center Arts is gearing up for a farcical fast-paced whodunit kind of play with train chases, missing fingers, handcuffs and some good old-fashioned romance in September.
Four shows of "The 39 Steps" will be performed at 7 p.m. Thursday-Saturday, Sept. 10-12, and 2 p.m. Sunday, Sept. 13, at Te Paske Theater in the Sioux Center High School.
The play is a comedic reinvention of the 1935 film with the same name by Alfred Hitchcock.
The two-hour production introduces an ordinary man living life in London, who meets a woman with a thick accent who says she's a spy. She's murdered in his apartment the night he takes her home and soon a mysterious organization called "The 39 Steps" is hot on the man's trail in a nationwide manhunt.
"This man is thrown into this huge mystery in search of the question, what are the 39 steps," said Sioux Center arts director Kate Henreckson. "There are car chases, train chases, airplane chases and all sorts of wild capers. Some romance, mystery, intrigue — everything that makes for a good story."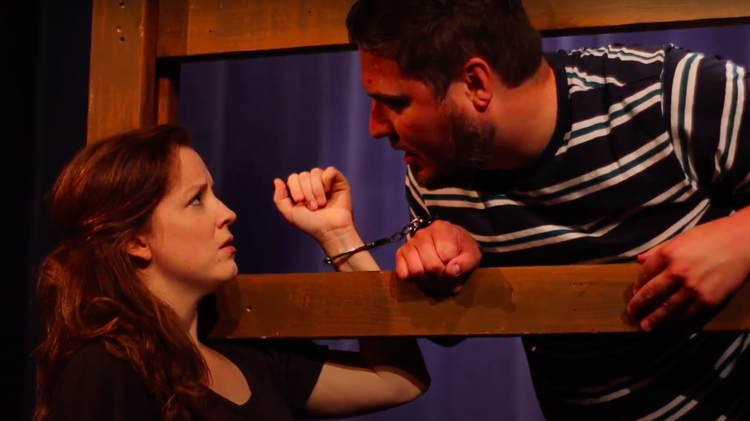 In this four-actor version of the story, Dr. David Janssen of Sioux Center plays the hero, Richard Hannay, Henreckson plays the three women with whom he has romantic entanglements and Brandon Miller of Hospers and Jonathan Foster of LeMars play every other character in the show: heroes, villains, men, women, children and even the occasional inanimate object.
"Altogether it twists the film's original seriousness into a fun play," Henreckson said.
She wasn't sure if the community would be able to enjoy any theater production after preparations for "Arsenic and Old Lace" selected for Summer Celebration was canceled in March.
"This COVID season has been a difficult, discouraging, depressing time for many as they've been unable to come together," Henreckson said. "Live theater is so unique. It brings people together to experience a story — its highs and lows, joy, grief and laughter in community, for a group to come out having shared this experience together. It is a joyous thing.
"I believe part of the role of arts is to bring beauty and joy to society, especially in times when things are bleak; that's when arts are needed the most. The question became: How could I bless our community in this way, a safe way that could bring joy to people?"
Henreckson remembered the four-person play and called up three friends, pitching the idea of the four cast members doing not only all the acting but the set design and creation, the lighting, the directing and everything else in between.
Janssen, Miller and Foster have each been in theater for years and the coronavirus pandemic canceled productions they had each planned to be in last spring as Janssen had been selected for the leading role in "Arsenic and Old Lace" and Miller and Foster were going to be part of the Orange City Tulip Festival's Night Show production of "Cinderella."
All three said yes to her idea, and the results are for the community to find out next week.
"It's been a really unique, collaborative theater experience because we're all wearing many hats to produce the play but also three of us are playing multiple roles in the play," Henreckson said, noting her extra roles included learning how to use a circular saw and screw boards together properly.
She also learned about lighting, which involved many hours learning how to physically hang lights in the catwalk of the theater, patch them to different channels, set cues and program the lights board.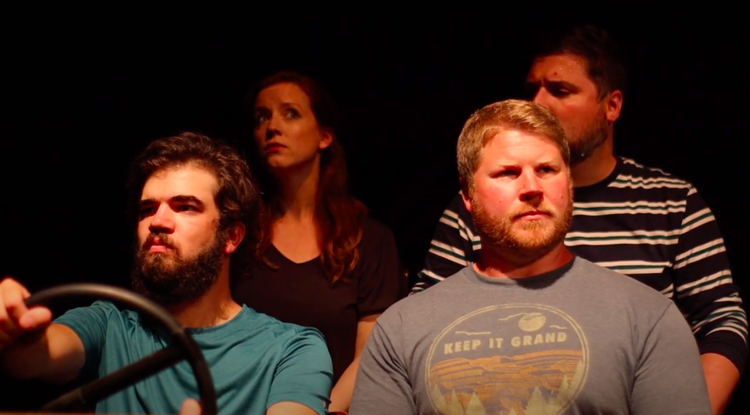 Costumers are being rented from LeMars Community Theatre and Northwestern College in Orange City.
The four-person team did receive help from Dordt University senior Kaitlyn Baljeu as she was able to watch scenes in which they were all in to give an outside perspective.
Face coverings are required to be worn inside the school district building. Henreckson encourages patrons to bring their own mask but disposable options will be available to those who do not have one.
Tickets must be purchased before the production so that Henreckson can assign seating in a socially distant manner.
Tickets are $10 for adults and $5 for students and children. They can be purchased at three locations: online at siouxcenterarts.ticketleap.com/39steps; at the city office, 335 First Ave. NW; or by calling the city office at 712-722-0761. Tickets may also be purchased at the door.
"There's something people of all ages can enjoy," Henreckson said.