SIOUX CENTER—A cast of 29 Sioux Center Christian School students can't wait to present "The Adventures of Peter Rabbit and His Friends" to the community.
The seventh- and eighth-graders will present public performances at 7 p.m. Friday-Saturday, Dec. 6-7, at TePaske Theatre in Sioux Center High School.
Doors open at 6:30 p.m. Tickets are not required. There will be a donation opportunity during intermission for the Sioux Center Christian School Drama Department.
"This play by Joseph Robinette takes the audience through the life of author Beatrix Potter, moving back and forth between the fantasy world she created to the intriguing story of her own life in which she overcame her lonely, strict childhood to become the most widely read children's author of all times," said director Eileen Buiter.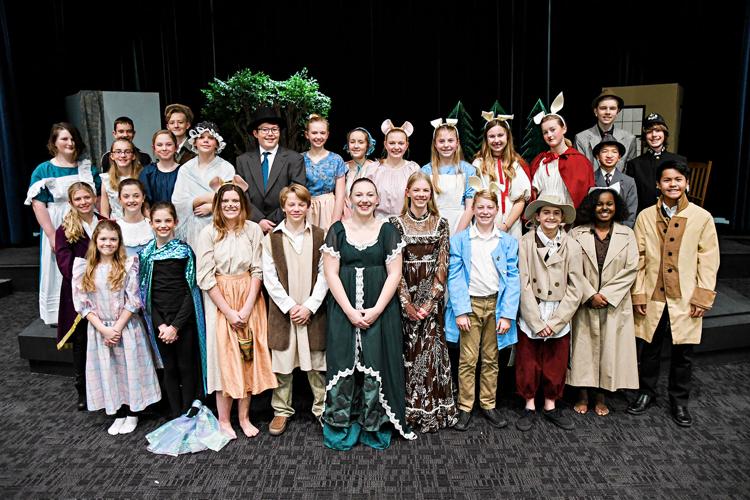 Five tales by Potter are interwove into this narrative, which are "The Tale of Peter Rabbit," "The Tailor of Gloucester," "The Tale of Two Bad Mice," "The Tale of Mr. Jeremy Fisher" and "The Tale of Jemima Puddle-Duck."
Buiter selected "The Adventures of Peter Rabbit and his friends" out of seven scripts she read.
"Last year I surveyed the upcoming seventh- and eighth-graders to see how many would be interested in participating to get an idea of what size cast I might have," she said, noting about 40 students expressed interest. "I started looking for shows that could have a cast of 20 to 40 students. Of the ones I read, this one just stood out as really fun."
Besides the 29 students on stage, 23 seventh- and eighth-grade students are also helping behind the stage with various jobs such as hair, makeup, sound, lighting, sets, props, costumes and other backstage help.
The Christian school has been hosting a play or musical each year for more than a decade.
"It's really important for kids to have an opportunity to try theater in an environment where no one gets cut," Buiter said. "It gives them an opportunity be involved and try it. And I think it's really important for kids to have something other than sports to be in."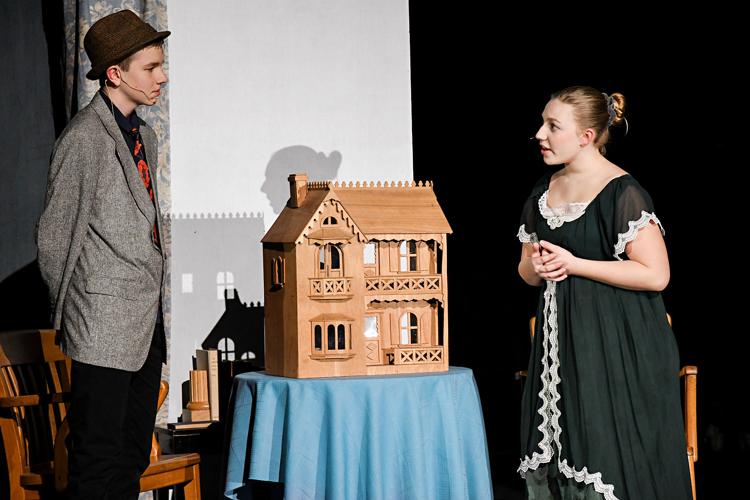 "It's something to be proud of and something that gets us out of school earlier," chimed in a student across the room after practice Monday.
The students will have two matinée performances, one on Thursday and another on Friday, for elementary-age students also.
"We encourage everyone to take a seat and enjoy this great childhood classic," Buiter said.