SIOUX CENTER—Protests in the Caribbean country of Haiti are having an impact in Sioux Center.
Even though the situation in Haiti has quieted, no answers have been provided to the economic and corruption problems that caused the unrest that broke out Feb. 7
Things calmed down the weekend of Feb. 22, but the reason for that is unknown to Julie Hulstein of Sioux Center, who is the founder and CEO of VI Bella Jewelry, which has two locations in Haiti. One location is in Tinteyen and another in Arcahaie.
"I can't answer why it's quiet," Hulstein said. "There is still high inflation and devaluation of the Haitian currency. There is talk about more uprisings in early May."
Hulstein said the timing of protests is likely to be close to special days in the Haitian calendar. May 1 is Labor and Agriculture Day. She had planned on two mission trips to Haiti in March.
A trip scheduled for March 11 has been canceled as she does not feel it is good idea to take people to Haiti and she does not want to make things difficult for hosts.
The other trip is scheduled for March 20; Hulstein is waiting to see what happens on the Caribbean island.
'Decision to leave'
Hulstein was not the only person from Sioux Center impacted by the situation.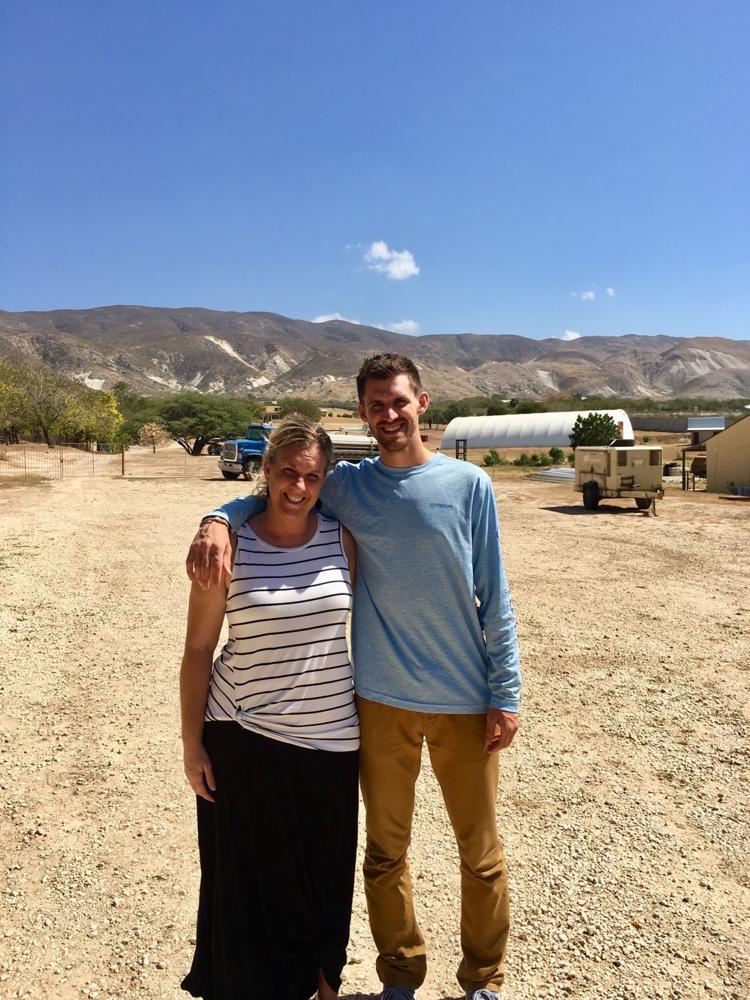 Donna De Weerd of Sioux Center had her daughter and her son in Simonette when the riots began. Her son, Marcus De Weerd, chartered a helicopter to fly to Port-au-Prince on Sunday, Feb. 17 ­— three days after the U.S. State Department recommended all nonemergency U.S. personnel and their families evacuate the island. In Port-au-Prince, he got on a plane bound for the United States.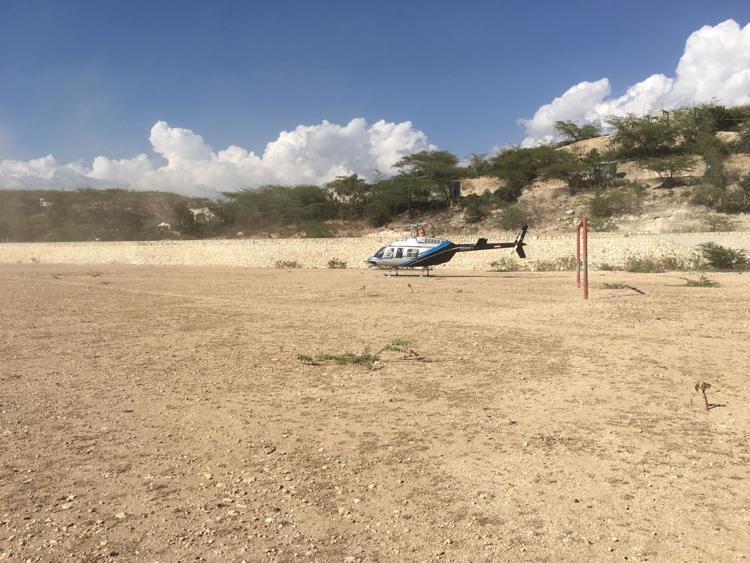 "The decision to leave was extremely difficult and complex which makes it tough to put into words," Marcus said. "Ultimately it came down to discerning how the Lord had been speaking to me and acting obediently. My role had been on hold due to the unrest and would continue to be for the foreseeable future so it just seemed right for me at the time."
Donna De Weerd's daughter, Taunya De Weerd, 42, remained in Simonette where she is the manager of the Tytoo Gardens Children's Foundation orphanage.
"She prayed a lot for wisdom," De Weerd said. "Her heart would not let her leave the kids. One of them asked her, 'Taunya, are you leaving too?' She said, 'No. I am here to take care of you.'"
'Hard to stay hopeful'
The tenuous situation in Haiti started in July when then-prime minister Jack Guy Lafontant announced a large increase in fuel prices.
Kayla Raymond, owner of Rosie's Boutique in Rock Rapids and Simonette, said there was a 72-hour spree of looting, burning cars and roadblocks throughout the country.
Lafontant resigned and the prices never increased so the riots ceased.
Raymond said there also is an emerging scandal of the Haitian government stealing several billion dollars from a deal, called Petrocaribe, made with Venezuela. Petrocaribe is an oil alliance that includes Haiti and several other Caribbean and Central American countries.
"The deal gave Haiti discounted fuel and the profits were supposed to be used to build sustainable infrastructure for the country," Raymond said. "No infrastructure or programs were ever created and most of the money is accused to be stolen by government officials."
The Haitian public is asking president Jovenel Moise to investigate Petrocaribe, but it is thought he has stolen some of the money. Hulstein said many of the people do not trust the government.
Raymond said Haitian citizens also are upset about the declining value of the Haitian currency — the gourde — and an economic crisis as inflation continues to rise. The entire situation is hard for Raymond to wrap her head around.
"While our government is far from perfect, there's at least systems in place to hold our leaders accountable," she said. "In Haiti, there's none of that. The amount of corruption and injustice that take place is complex and there are no easy solutions. It's hard to stay hopeful but there's no more important time than now to be providing the jobs that we do through Rosie's."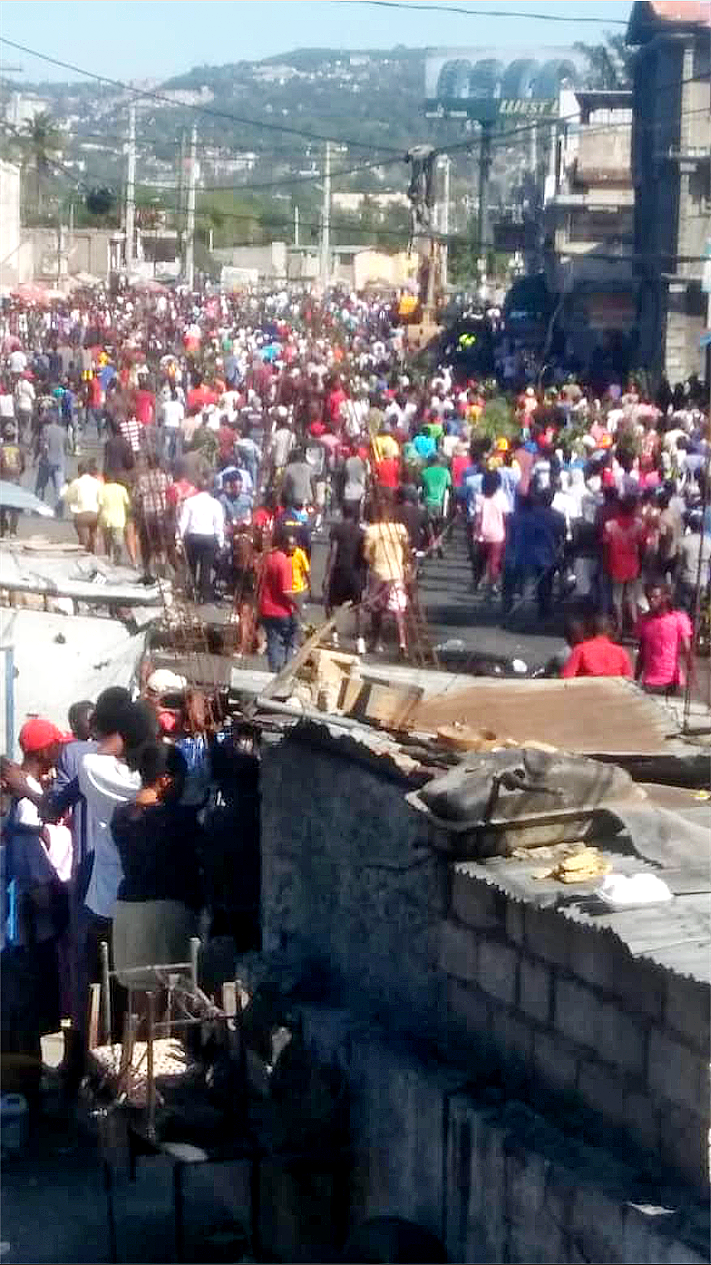 'Not their fault'
VI Bella has 29 employees between its two locations in Haiti. Hulstein said Arcahaie frequently has periods of drama. She said employees were not able to get to work for the last two weeks because the roads were blocked but that did not interfere with their pay.
"As a company, we pay them anyway in times like this," Hulstein said. "It was not their fault. They would have come to work if they could. This company was started to give people steady jobs they could rely on."
The situation in Haiti is similar to that in Venezuela which has been experiencing riots due to economic problems, corruption scandals and crime.
Hulstein said people in Haiti are frustrated about extreme inequality. There is a class of very wealthy people and a large amount of people living on less than $2 per day. There is a lack of good public education. If people want to be educated, they have to pay for it.
"People are frustrated because they feel they are stuck in life and can't move forward," Hulstein said. "They are angry with the situation and they don't know where to go with it."
'Economy needs help'
Even though the pictures in the news looked grim, Raymond said Haitian people are not violent. She said if the United States was in the midst of an economic crisis and families were having trouble purchasing a bag of rice and had no clean water, there would be protests in American streets.
"The voting polls aren't safe," she said. "Statistics say only 20 percent of people voted in the last election for Jovenel Moise because election polls were being shot at and it wasn't safe to vote. So if they can't use their votes as their voice, how else do we expect them to use their voices? I've lived in Haiti full-time since 2012 and I've made a real effort trying to understand their culture and systems and again my brain still can't fully comprehend the injustice, corruption and lack of systems. Yet how resilient and strong the people stay despite their situation."
Raymond urged Americans who want to help to support Haitian businesses and products which will keep the people working.
"These jobs are more important than ever," Raymond said.
Hulstein agreed with Raymond. She said having a job in Haiti is a huge gift. It provides people with dignity and lets them feed their families.
"Their economy needs help and they need jobs," Hulstein said. "But first pray. Prayer moves mountains and I know God loves his children in Haiti. Pray for wise, Godly leaders to rise up and provide good long-lasting solutions so they can prosper. Be aware of what is happening in the world. Reflect on and pray about the injustice and inequality going on. There are people in this world who are not as privileged and who cannot pull themselves up by their bootstraps. They do not have anything that allows them to do that."