SIOUX CENTER—The past eight weeks have been a bit of whirlwind for Amy Eben, owner of the Travel Advantage in Sioux Center.
"We instantly jumped into figuring out where our travelers were and to get them home, especially with the international sites, starting with China," Eben said. "That spread to our customers with European vacations. We had to jump into action and needed to do what we could for our travelers."
As that work wrapped up, work for the seven full-time and seven part-time employees turned to helping customers refund planned vacations or reschedule.
The business closed its front door to the public with visits made by appointment only.
"With airplanes grounded, hotels being closed and travel at a near standstill, our business basically shut down," Eben said. "It was a huge switch. We were definitely one of the businesses the PPP was geared toward."
The U.S. Small Business Administration Paycheck Protection Program,or PPP, is a loan designed to provide a direct incentive for small businesses to keep their workers on the payroll during the coronavirus crisis.
SBA will forgive loans if all employees are kept on the payroll for eight weeks and the money is used for payroll, rent, mortgage interest or utilities.
There were two rounds for PPP loans with the first offering up $349 billion and the second providing $310 billion.
Northwest Bank has filed 1,683 such loans as of Friday, May 10, between its locations in Algona, Ankeny, Arnolds Park, Creston, Estherville, Fort Dodge, Humbolt, La Vista, LeMars, Milford, North Sioux City, SD, Omaha, NE, Sioux City, Spencer, Spirit Lake and West Des Moines.
Those loans have totaled $192.5 million. The first round of loans alone helped support 17,300 jobs, according Sioux Center branch president Eric Walhof.
"From a tile layer to interior decorator to a church or dentist, you can look up and down main street and they're all impacted by the virus and could use this support," he said.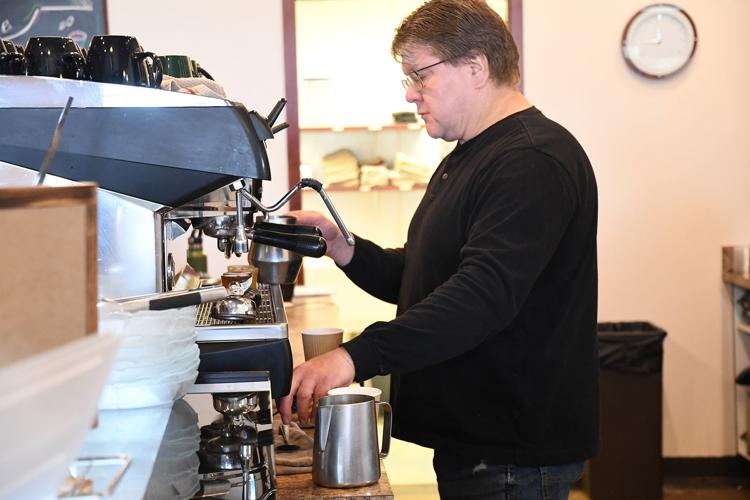 American State Bank has filed 768 loans totaling $73,160,425 between its locations in Alton, Alvord, Granville, Hull, Hospers, Orange City, Sioux Center and Sioux Falls, SD.
"Helping with these loans means everything," said Sioux Center branch vice president TJ Speer. "The whole point of what we do is to support our local community. It's in our core values and if we have healthy businesses, we have healthy communities, we have healthy banks. This kind of loan is a lifeline for them and that's why it's been so enjoyable for us because we're directly helping the people we see in the community, in church, your friends, your family."
Peoples Bank, between its locations in Sioux Center, Rock Valley, Lester, Sheldon, Akron, Hawarden, Hinton, Sioux City, and Jasper, MN, completed 540 loans as of Friday, May 10, that helped retain more than 4,500 jobs.
For potential privacy reasons, Peoples Bank did not disclose the total dollar amount of loans done through this program at this time.
Primebank, which has locations in LeMars, Sioux Center and Sioux City, has done 400 loans totaling about $21 million.
If it wasn't for a Sioux Center bank employee mentioning the loan while in the drive-thru at Butlers Cafe & Coffee, owner Paul Albert isn't sure he would have applied.
"I wasn't sure what it was all about, if it was really for a business like mine but with their encouragement, I applied and it's meant a lot to have that loan," he said.
Albert has two full-time and eight part-time employees.
"Having to close our lobby, having the college students not return, took away 60-70 percent of our business," he said. "That was hard. We were so thankful we had a drive-thru where we could serve customers. Yet, in it all, one of my biggest fears was not being able to keep my employees because they couldn't get unemployment. Would they try find another job elsewhere? Would they come back? The loan made the difference."
Being able to keep his employees on staff allowed Albert to consider a project he'd been thinking about for a while — repainting the interior.
"We tackled a project we've always talked about but weren't sure when we'd have the time or make the time to do it, so that was great," Albert said.
Staff also repositioned tables to meet social distancing guidelines in preparation of their May 1 opening.
"We're so thankful we were able to keep our drive-thru open," Albert said.
In fact, observing customer requests through the drive-thru the past eight weeks has encouraged Albert to rebrand what Butlers will offer this summer, focusing on more specialty drinks, desserts and cold sandwiches rather than a full lunch menu.
As business owners, Albert and Eben shared the same sentiment about the community throughout the pandemic so far.
"I'm so thankful we live in the community we live in," Eben said. "Dealing with the bank, our accountant and the support of the community has been amazing. People are reaching out and offering their support in so many ways. I'm so glad we are where we are."