SIOUX CENTER—Signs of life springing up around Rachel Postma's 1910 home make it harder to wait for warmer weather to return.
Irises, tulips, sedum, daisies, daffodils are poking up. Postma can't stop smiling as she gives a tour around her home.
"If we could see the miracle of a single flower clearly, our whole life would change," said the 35-year-old Sioux Center resident, stepping in inside her home. There, adjacent to a bay window in her dining room, are pots of plants, including basil, zinnias and dahlias, waiting for their turn to head outside.
"I just get ridiculously happy when I look at a flower," Postma said. "Maybe that's silly but I can look at flowers over and over thinking about how beautiful and intricate they are. God made them this way. Or even seeing a seed the size of a grain of sand turn into a huge plant. Watching that transformation, mostly putting it in the ground and God takes over, is so amazing to me."
That's mostly why she keeps just one goal in mind as she prepares her flower garden each year.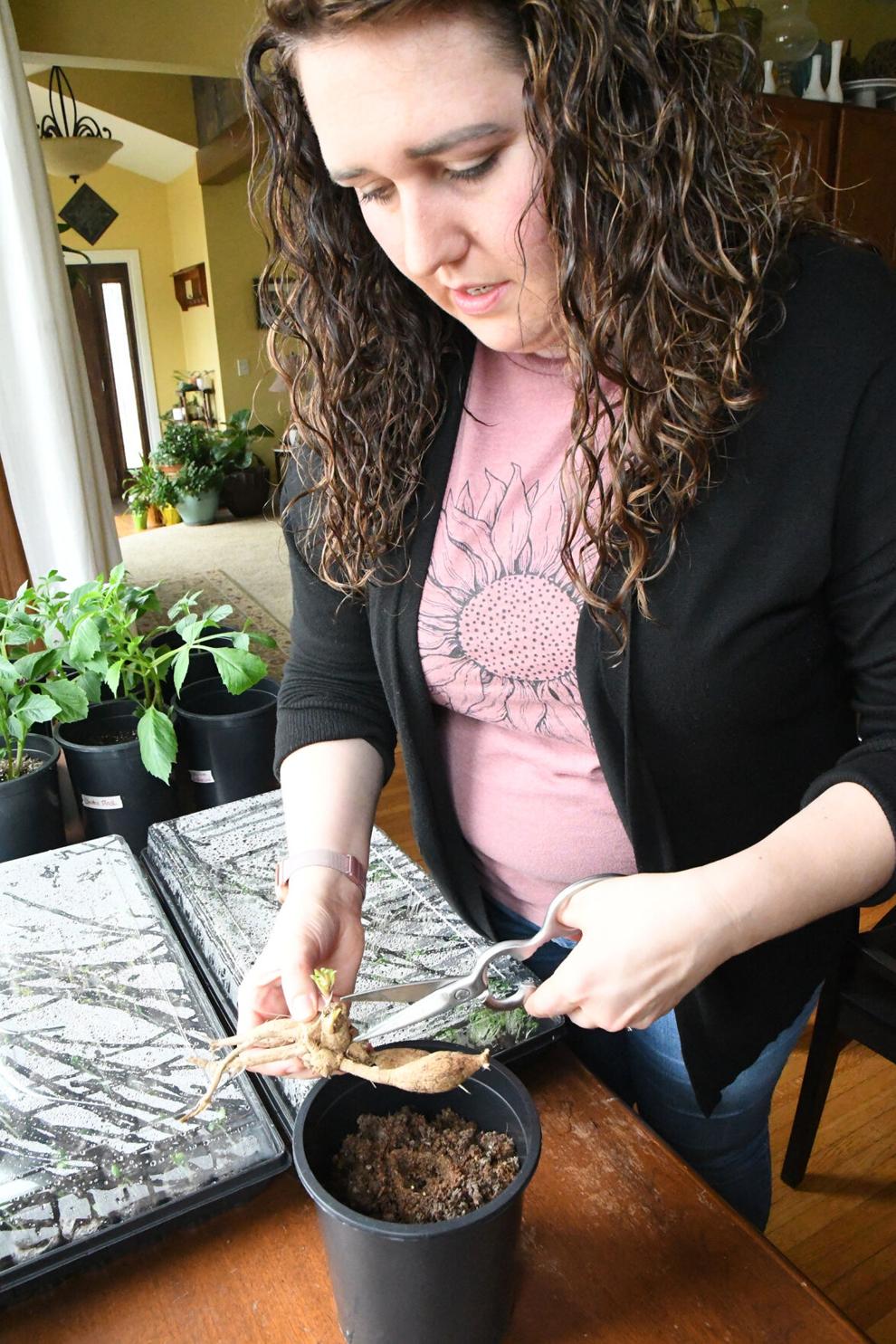 "I'm just a master gardener wannabe spreading joy by growing as many flowers as possible in my pocket-sized garden," Postma said.
That goal took root about a decade ago.
She and her husband, Scott, added a deck onto the front of their home, so their residence was in need of landscaping.
"I knew we should landscape, but what got me crazy about using our space more like a garden was when my oldest son, now 14, was just about 1 year old, he came down with RSV and was in the hospital for a while," she said. "I had a really rough winter after that. I dealt with some depression and some really gloomy dark days but, unsolicited to me, some seed catalogs showed up in the mail. I started paging through them and I felt a little hope and excitement. I just started ordering things, they showed up in the spring and my interest grew from there."
Around her home includes black-eyed Susans, allium and baptisia — a prairie native that's been hybridized for garden centers.
"It has such a fun history in that it was used as rattles by Native Americans," she said.
There are also hollyhocks and phlox, oric, honeywort, snap dragons and larkspur.
Replacing a sewer line into her home took out most of her hostas but she's eager to see what comes up this year.
Don't know what any of that is? Postma would be happy to give you a tour — but also offers this piece of advice for new or novice gardeners.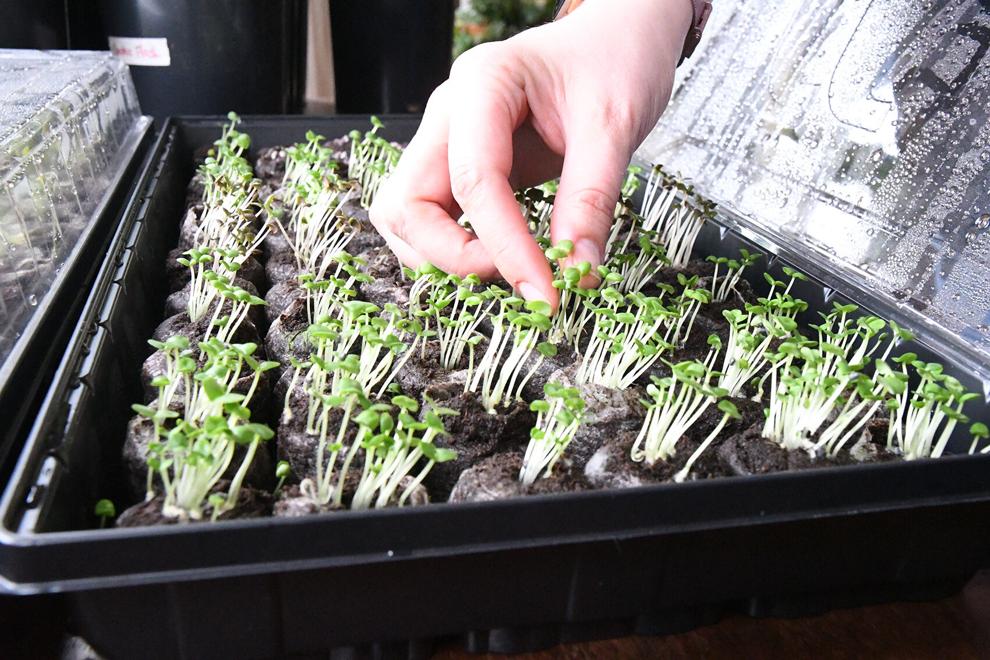 "I don't know which home gardener needs to hear this today, but go ahead and do what you can with what you have," she said. "Don't let perfectionism hold you back. I have ambitious plans to multiply the number of flowers I grow in my garden this year, but I don't even have a grow light set up yet, mostly because I have a south facing bay window in my 111-year-old home that has gotten me through so far. Sometimes my seedlings are a bit leggy by planting time, but plants can be very forgiving and year after year they surprise me with their will to survive and thrive."
Postma said each year she's reminded that plants usually care less than humans if there is a professional grow light set up as long as the plants have a sunny window.
She's picked up plants from Walmart, Cosco and Bomgaars — all of which have had various degrees of success.
Though typically she doesn't have a favorite plant, the abundance of dahlia tubers in her dining room makes it feel like a favorite this year. A recent post on her Instagram page, "Postma's Pocket Full of Posies," supports that theory: "Brace yourselves for dozens of #dahlia varieties this summer!"
"A lot of people don't realize how many flowers they can grow or even what they can all plant for flowers or vegetables in a small piece of land. I wanted to spread some encouragement and also didn't want people to be annoyed with all my flower posts on Facebook so I started the Instagram page," Postma said. "Flowers bring me joy so I just hope it provides a little joy and encouragement to those who choose to follow me."